Some worthwhile reads from around the web.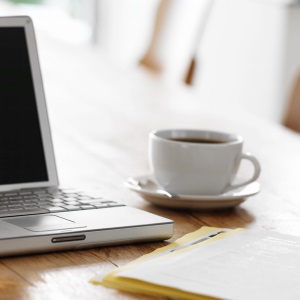 It's the weekend. Grab a coffee and put your feet up – we'll take a look back at some of the best reads from the week.
Applications
Review of the Feedly RSS Reader – Pocket Lint
Google Reader closed its doors on Monday morning. For me, Reader is an essential tool that I use every day. I use it to keep track of updates on hundreds of blogs and news websites. For that reason, it was a bit disappointing that Reader had to close. With the closure, I've switched over to using Feedly. Feedly is a pretty decent RSS reader: there's a web-based version as well as applications for iPhone & Android. Feedly has really been the perfect replacement for Reader – though I've found the Android app to be a little buggy. It seems to crash all the time – fingers crossed this will be fixed in a future update.
Top Sleep Applications – giffgaff
It's said that over one-third of us suffer from a lack of sleep. Technology is often criticised for making things worse: the constant stream of e-mails, messages and alerts have made it difficult to switch off at the end of the day. I suppose that's one of the downsides of having a smartphone. One area to watch: some developers have tried to turn things upside down. There are now a variety of applications for sleeping and for relaxing. Some apps try to calm you down by playing relaxing sounds and natural melodies. Some apps can even quantify your sleep – place your phone on the mattress overnight and the application generates precise graphs & statistics about how well you slept.
External Flash: Connect 16 iPhone Flashes Together – Petapixel
If you just happen to have 16 iPhones lying around, this app allows you to connect them all together and to synchronise their flash bulbs. Totally impractical but great idea!
Hardware
Galaxy S4 Display Shoot Out – DisplayMate
If you've ever wanted to know everything that's worth knowing about mobile phone displays, take a look at DisplayMate's latest review of the Galaxy S4. The article provides a quick primer to all things display: they discuss all kinds of things including resolution, pixel density, subpixel layout, colour calibration and brightness level. Regardless of whether you're planning to buy an S4, I think it's an informative article and a great read. You'll pick up plenty of things to think about when comparing the display on your next smartphone.
Review of the Fitbit Flex Wristband – The Register
The Fitbit Flex is a neat gadget that tracks the amount of exercise you do. Simply attach the wristband and it'll use Bluetooth to communicate with your smartphone. The Flex will keep track of things such as the distance you walk and the number of steps you take. The wristband can also track how well you sleep but you'll need to wear it overnight. There's a full review over at The Register: otherwise you can get it from Amazon for £79.99.
Behind the Scenes of Samsung's New TV – Samsung Tomorrow
It's always fascinating to get behind the scenes of hardware design. Earlier this week, Samsung Tomorrow published a behind-the-scenes article for their new easel TV. Having seen it in real life, it looks amazing. Whilst I'm sure this is a niche product, which few of us will put in our living rooms, it's great that somebody's pushing the boundaries of television design.
Other Articles