SMARTY offers 3G & 4G coverage from the Three network, with 5G coverage due to launch in the near future.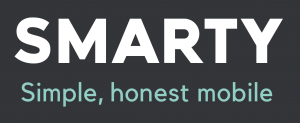 In the UK, SMARTY Mobile offers 99% population coverage, using Three's 3G and 4G mobile network. 5G coverage is due to launch soon on SMARTY. This will offer greater network capacity along with faster download speeds to customers living in 25 UK towns and cities.
In this article, we'll look at the coverage that's available on SMARTY Mobile. We'll start with SMARTY's online coverage checker where you can enter your postcode to get an estimate of the coverage in your area. We'll then look at the different types of coverage available on SMARTY, the upcoming 5G launch and international coverage whilst you're abroad in other countries. We'll also look at SMARTY's internet settings in case you're having problems connecting to the internet on your phone.
SMARTY Coverage Checker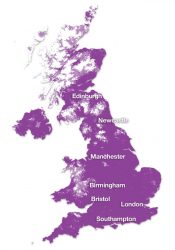 If you'd like to check the coverage from SMARTY Mobile in your area, they provide an online coverage map where you can enter your postcode to see the coverage that's available.
We'd recommend using the online coverage checker before signing up and getting a SMARTY Mobile SIM card.
Check SMARTY Coverage (smarty.co.uk) →
SMARTY's online coverage checker will give you a breakdown of both the 3G and 4G coverage available where you live. We'd normally recommend choosing SMARTY only if you're able to get good indoor coverage on both 3G and 4G.
Coverage Types
In the UK, SMARTY currently offers 3G and 4G mobile coverage, with 5G coverage due to launch soon. 2G coverage isn't available on SMARTY.
3G Coverage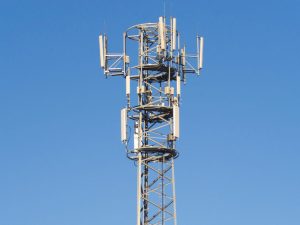 On SMARTY, 3G coverage is used for calling, texting and browsing the internet at up to dual-carrier HSPA+ speeds (up to 42Mbit/s). 3G coverage is available to around 98.7% of the UK's population on SMARTY.
Despite 4G coverage being faster and being available in more places, we'd still recommend making sure you live in an area with 3G coverage. The reason for this is because your mobile phone will drop down to 3G coverage whenever you make or receive a phone call.
SMARTY offers 3G coverage from Three, using 2100MHz spectrum.
4G Coverage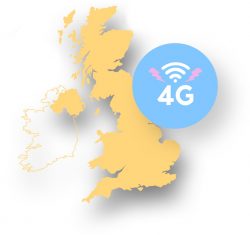 SMARTY's 4G coverage is also provided by Three. Available to 99.8% of the UK's population, the 4G coverage on SMARTY offers up to Category 6 LTE download speeds (up to 300Mbit/s download). In practice, however, actual download speeds may be closer to around 30Mbit/s on average.
SMARTY's 4G coverage uses band 3 spectrum (1800MHz). Unlike Three, 4G coverage is not available using band 20 spectrum (800MHz) as SMARTY does not have support for Three's 4G Super-Voice coverage.
Other Coverage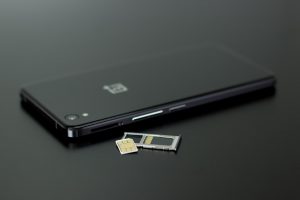 Like Three, SMARTY's network coverage provider, SMARTY also doesn't offer any 2G coverage in the UK. For this reason, it isn't possible to use a SMARTY SIM card in a 2G-only phone. In addition, some dual-SIM smartphones may not function properly on SMARTY if the secondary SIM card slot is restricted to having only 2G functionality.
At present, SMARTY is yet to offer Wi-Fi Calling or 4G Calling functionality (also known as 4G Super-Voice). According to SMARTY, they're "hoping to offer these services in the near future". In the mean time, you'll need to choose a SIM card from Three instead to get access to both of t.
SMARTY 5G Coverage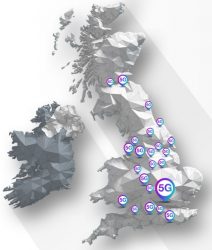 SMARTY has announced that 5G coverage will be launching soon on their network, using 5G coverage provided by Three. 5G will enable SMARTY to offer greater network capacity, faster download speeds of up to 1,000Mbit/s and a reduced amount of latency.
As SMARTY will be offering 5G coverage from Three, the 5G coverage on SMARTY will be available in the same places as the 5G coverage on Three:
Now Live
68 towns and cities are live on Three 5G (October 2020)
Aberdeen, Abingdon-on-Thames, Aldershot, Aldridge, Balloch, Barrow-in-Furness, Basildon, Bath, Bedford, Birkenhead, Birmingham, Blackpool, Borehamwood, Bradford, Brighton, Brookmans Park, Cannock, Cardiff, Chatham, Clayton-le-Woods, Coventry, Crawley, Cullingworth, Derby, Doncaster, Dundee, Glasgow, Gorebridge, Grays, Grimsby, Guildford, Heanor, Hedge End, Hemel Hempstead, Huddersfield, Inchinnan, Ipswich, Leeds, Leicester, Leyland, Liverpool, London, Lower Stondon, Luton, Maidstone, Manchester, Mansfield, Motherwell, Neston, Newquay, Nottingham, Nuneaton, Peterborough, Plymouth, Preston, Reading, Redcar, Royston, Sheffield, Slough, St Albans, Stevenage, Swadlincote, Swindon, Telford, Westhoughton, Wickford, Wigan
Three is expected to launch their 5G mobile service in Q1 2020. It isn't known whether 5G coverage will launch on SMARTY at the same time or whether it will initially be reserved for customers on Three.
For more information, see SMARTY's 5G web page and waiting list.
International Coverage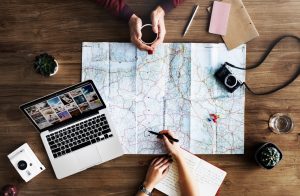 If you're travelling abroad to another country, it's possible to continue using your SMARTY SIM card through international roaming. Some SMARTY customers will need to make a small change to their mobile internet settings before they're able to use data abroad.
For customers travelling to another EU country, it's possible to use your SMARTY plan allowances when abroad. On price plans with more than 20GB of inclusive data per month, European roaming is capped at a fair usage policy of 20GB per month.
If you're travelling to a country outside the EU, you'll need to top-up your SMARTY account with a cash balance before you go. You will then pay the international roaming rates listed on this page.
APN Internet Settings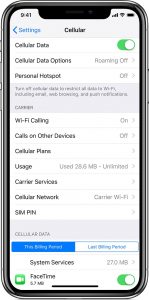 In order to access the internet on your smartphone, it's important to have the right APN settings set up for the SMARTY network.
The following APN or Access Point Name settings will allow you to use data on SMARTY, both when in the UK and abroad:
Smarty Mobile Internet APN Settings
Name:
3
APN:
mob.asm.net
Username:
(leave blank)
Password:
(leave blank)
Picture Message (MMS) Settings
MMSC:
http://mms.um.three.co.uk:10021/mmsc
Proxy:
217.171.129.2
Port:
8799
For more information, see SMARTY's help centre or see our full guide to mobile internet APN settings.
More Information
For more information, see our full review of SMARTY or our in-depth guide to SMARTY's unlimited data plan. Alternatively, for more information about the coverage on SMARTY, you can also see SMARTY's official website.