Ken's Tech Tips is the no-nonsense guide to mobile technology in the UK.
We've been writing about mobile technology since 2005. Over the past ten years, our mission has been to share useful tips on how to get the most from your smartphone. We've also been reviewing tariff offerings from UK mobile networks with the hope of helping readers to find the best deal.
Ken's Tech Tips has become one of the largest independent mobile technology websites in the UK. The site currently receives more than 300,000 visitors every month.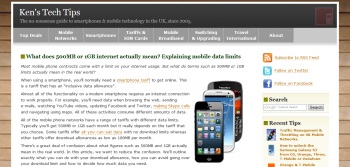 About Ken Lo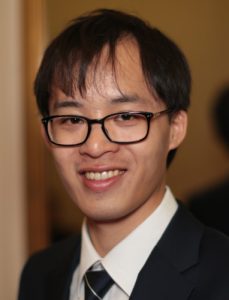 Hi, I'm Ken. I'm a mobile technology enthusiast and a freelance writer.
Today, we're in the midst of the mobile technology revolution. This is an incredibly exciting time for consumers: mobile technology has the potential to impact every part of our daily lives. Smartphones have already changed the way that we communicate. In the next phase of the mobile technology revolution, they'll transform the ways in which we pay, travel, exercise and shop. To ensure that everyone can play a part in the mobile revolution, I think it's important that consumers feel confident about their phones.
The aim of this website is to educate and inform consumers about mobile technology. I want to clarify things in plain English and break down the jargon into something that makes sense. I hope that the website gives you confidence to experiment with your phone: I also hope that it can help you to make an educated choice about your next phone.
My background:
Before writing about mobile technology, my background was in space & atmospheric physics. My research interests are in the field of space weather. I'm a graduate of Imperial College London with a major in Physics.
I'm a programmer and a web developer. I have over 10 years experience in web development including extensive projects in PHP, Javascript, SQL and WordPress. I have also worked in a Fortune 100 financial services company as a software developer.
I currently work as a freelance writer. You can see my online profile for a list of sites that I write for.
Contact Me
It's always great to hear from readers of the website! You can contact me through this page.