Ken's Tech Tips is the no-nonsense guide to mobile technology in the UK.
My mission is to demystify the world of mobile technology. Since 2005, I've been writing about UK mobile networks, tariffs and devices. I want to empower everyone to make an informed choice about their next mobile network, tariff and handset.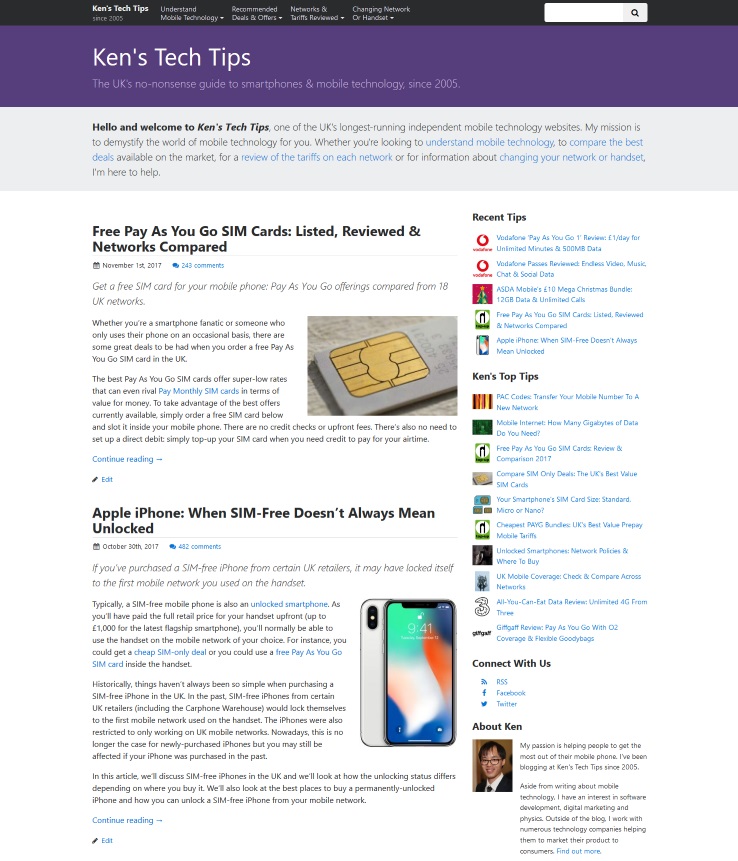 The website is split into four main topics:
Over the past 10+ years, we've grown to become one of the UK's longest-running independent mobile technology websites. This is thanks to the ongoing support of our readership who have contributed hundreds of content ideas and more than 10,000 comments. I really appreciate all of the continued support and hope this website will continue to offer useful advice over the next decade as well.
About Ken Lo
Hi, I'm Ken. I'm a mobile technology enthusiast and a fan of all things tech.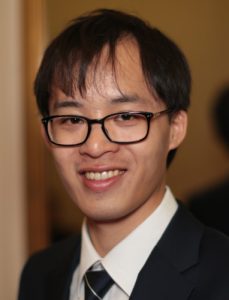 Today, we're in the midst of a mobile technology revolution with smartphones changing every aspect of our daily lives. From the way we communicate with each other to the way we manage our connected home devices, from the way we manage our time in the office to the way we relax at home.
For consumers, I think this is an incredibly exciting time but it's also an age where technology changes very quickly and is often hard to understand. For me, the goal of this website is really to make mobile technology a lot more accessible to everyone. I want to break down the jargon so terms like 4G and 5G make a lot more sense without you needing to be a technology expert. Above all, I want you to be able to make an informed choice about the best mobile network and handset for you.
My background:
Before writing about mobile technology, my background was in physics. My research interests were in space & atmospheric physics (specifically in the field of space weather). I'm a graduate of Imperial College London.
Alongside maintaining this website, I work as an online marketing consultant for a number of technology start-ups in London. I have interests in web analytics & tag management, digital marketing, SEO & content and front-end development.
I have experience with software development in multiple languages including Javascript, PHP, SQL, HTML, CSS, Python, Ruby and Node.js.
Contact Me
It's always great to hear from readers of the website! You can contact me through this page.