BT's Hybrid Speed Boost combines 4G broadband with a copper (ADSL) connection to give you faster speeds. Find out how it works and how to get it.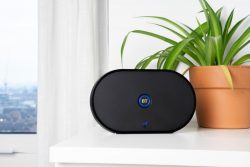 In the UK, BT's new Hybrid Speed Boost solution combines a 4G connection with a copper (ADSL) fixed-line connection for faster speeds on your broadband.
According to BT, it can boost the download speed on your broadband by an average of 20Mbps. It alsos improve the upload speed of your connection by ten times on average, giving you a much better experience for cloud storage and online backup.
At present, you'll get Hybrid Speed Boost included on all BT Business plans that are delivered using ADSL (copper broadband) technology. At the time of writing, you can get unlimited broadband from £29.95 per month (ex VAT). This includes unlimited data through both your 4G connection and your copper broadband connection.
In this article, we'll review BT's Hybrid Speed Boost solution. We'll start by looking at what it is and how it improves the speed of your broadband service. We'll then look at the best BT Business plans with Hybrid Speed Boost included, how it compares to Hybrid Backup, and the coverage available on the service.
What is Hybrid Speed Boost?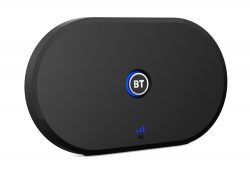 In the UK, there are still many locations where it isn't possible to get a fibre broadband service with download speeds of at least 30Mbps. This includes many rural locations that are still lacking a fibre connection, as well as some urban locations where it can be difficult to install a fibre broadband service.
If you're unable to get fibre broadband at your address, there have typically been two options available to you:
The first option has been to use a copper broadband (ADSL) connection. This gives you an average download speed of 15Mbps in urban areas, but only 6Mbps in rural areas. Particularly in more rural areas, copper broadband can be very slow. This can make it difficult to do lots of things online. The upload speed on copper broadband is normally also very slow (less than 1Mbps), hindering the use of cloud storage and online backup services.
The second option has been to use a 4G broadband connection. Wireless 4G broadband technology can often give you faster speeds (in the region of 15-30Mbps on average). However, the disadvantage is that 4G broadband tends to be more expensive (normally upwards of £40 to £50 per month for unlimited data, unless you're joining Three Broadband). In addition, 4G broadband gives you a more variable experience as it's highly dependent on the signal available where you are. Things like network congestion and poor weather can hinder your connection. The latency will also normally be higher, affecting applications like online gaming.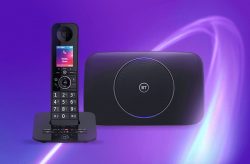 With the new Hybrid Speed Boost service, BT is aiming to give you the best of both in one solution. The service combines a copper broadband connection with a wireless 4G connection. As you're able to use both of the connections at the same time, you'll benefit from faster speeds than if you were using either one on its own.
According to BT, customers using Hybrid Speed Boost will see a median download speed boost of 20Mbps. Compared to using a copper broadband connection on its own, this can more than double the download speeds available to you. For uploads, the median upload speed boost is 10Mbps. This is a 10x improvement on standalone copper broadband which has an upload speed of less than 1Mbps.
In addition to giving you faster speeds than using either connection on its own, Hybrid Speed Boost is cheaper than most standalone 4G broadband solutions (you can get it from £29.95 per month exc VAT). Also, as you're able to leverage the copper connection as well, you shouldn't see as much of an impact from the variability and latency found on standalone 4G broadband services.
How Does Hybrid Speed Boost Work?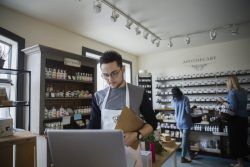 When you sign up for BT's Hybrid Speed Boost, you'll receive a Hybrid Connect device. This is a 4G modem that connects to EE's 4G network. It works together in conjunction with your Smart Hub router to deliver the Hybrid Speed Boost to you.
With almost every other service, it's only ever possible to use one connection at a given time. For instance, you can use either the copper connection or the 4G connection, but not both of them at the same time. The benefit of Hybrid Speed Boost is the fact you can use both at the same time, giving you faster speeds and a more reliable service.
In the background, Hybrid Speed Boost makes use of MPTCP (multipath TCP) technology from Tessares. Your BT Business Smart Hub router will automatically distribute traffic across the two different connections. It does this dynamically based on your bandwidth requirements and the speeds available on each connection.
You'll benefit from the Hybrid Speed Boost on all TCP-based web traffic. TCP is a technology that carries 90% of all internet traffic. This includes most web browsing, email, downloads and online video. The downside is that any UDP-based web traffic won't benefit directly from the boost (for instance, VPN traffic and online games). Your UDP traffic will always use the copper connection. However, it can still benefit indirectly as your other traffic is offloaded to 4G.
How To Get Hybrid Speed Boost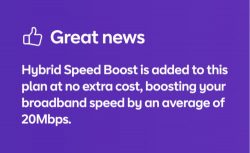 You'll get the Hybrid Speed Boost feature included at no extra cost when you take a copper broadband (ADSL) plan from BT Business.
At the time of writing, you'll pay £29.95 per month (exc VAT) for a BT Business copper connection with Hybrid Speed Boost included. This is equivalent to £35.94 per month inclusive of VAT, with unlimited data available on both the copper connection and the 4G connection.
In our opinion, this is a pretty good price given that BT normally charges £29.99 per month (inclusive of VAT) when you take standard ADSL broadband through their consumer arm. In addition, unlimited 4G home broadband normally costs at least £40 per month on most providers (with the exception of Three who offer much more aggressive pricing on their 4G home broadband service).
If you're an individual, you can still benefit from the Hybrid Speed Boost feature. You'll simply need to sign up to BT Business as a sole trader. In fact, many individuals choose to sign up for a business broadband service as they can get a business-grade service with these additional features like Hybrid Speed Boost.
Unfortunately, it isn't currently possible to get Hybrid Speed Boost on fibre broadband plans. This is because BT has targeted the solution at improving speeds for customers who aren't able to get fibre. In addition, it isn't currently known whether the Hybrid Speed Boost feature will be made available on BT's standard broadband plans that are sold through their consumer division.
Hybrid Speed Boost VS Hybrid Backup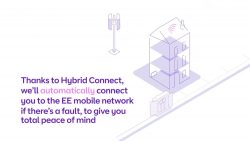 BT's Hybrid Speed Boost service uses a 4G Hybrid Connect modem to boost the speeds available on your copper (ADSL) broadband connection.
Alongside Hybrid Speed Boost, BT also offers Hybrid Backup using the same device. This works in a slightly different way as it's designed to keep you connected should there ever be a fault with your fixed-line connection. On the regular BT Broadband plans for consumers, you're currently only able to get the Hybrid Backup service.
According to BT, it's possible to use the Hybrid Speed Boost service in conjunction with Hybrid Backup. This is available when you choose a Halo for Business plan. If you have both services, your Hybrid Connect modem will normally function in 'Speed Boost' mode. If there's a disruption to your copper broadband connection, it will then switch to 'Backup' mode automatically, keeping you online through the 4G connection. If you have Hybrid Speed Boost without Hybrid Backup, your broadband connection will stop working until the fixed-line connection is restored.
Coverage & Availability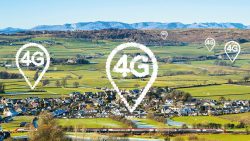 Hybrid Speed Boost is powered by EE's 4G mobile network. To benefit, you'll need to be in an area with suitable 4G coverage from EE. The speed boost you see will depend on the speeds available on EE's 4G network where you are.
To get the maximum benefit from Hybrid Speed Boost, it's worth spending a little bit of time to optimise the location of your Hybrid Connect device. Normally, BT recommends that you find a location that's well ventilated, raised from the floor and away from other electronic devices. Also, you'll normally get a stronger 4G signal when you place the Hybrid Connect on or near a windowsill, facing in the direction of your nearest mast. You can use the signal strength indicator on the Hybrid Connect device to help you find the best location for it.
More Information
For more information about Hybrid Speed Boost, see the BT Business website. You can also read our BT Business review and our guide to Hybrid Connect (Hybrid Backup).