iD Mobile from the Carphone Warehouse is an own-brand 4G network using coverage from Three. We review iD Mobile and their GoTo, TakeAway and ShockProof price plans.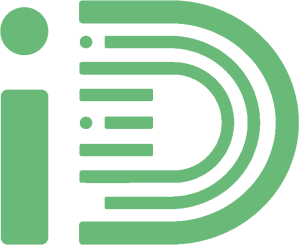 In the UK, iD Mobile is the own-brand mobile network from the Carphone Warehouse. Offering Pay Monthly and SIM Only deals with 4G coverage, the network makes use of coverage from Three.
There are four types of tariff on the iD Mobile network: GoTo, ShockProof, TakeAway and DataOnly. Each type of tariff has its own unique selling point. For instance, GoTo tariffs feature data rollover and ShockProof tariffs come with a cap on extra charges. TakeAway tariffs come with free international roaming in 29 countries, while DataOnly is designed for tablets and mobile broadband.
In this article, we'll review the iD Mobile network. We'll start by looking at their price plans and tariffs, and at how you can join iD Mobile with either a new handset or SIM card. We'll then look at the level of coverage you can expect on iD Mobile and how you can keep an existing phone number when moving to the network.
Price Plans & Tariffs
A unique selling point of the iD Mobile network is their four types of price plan, each with different selling points and features:
In general, most users will probably choose a GoTo price plan. This is the standard tariff and you'll get data rollover. For extra control over your spending (e.g. if you're buying a contract for your kids), a ShockProof price plan can give you extra peace of mind. TakeAway should be chosen if you frequently travel abroad and DataOnly should be chosen if you're using iD Mobile in a tablet or for mobile broadband.
GoTo
GoTo is the basic price plan for customers joining iD Mobile. It's available both with a new handset and on SIM-only and you'll get data rollover as a feature of your tariff. With data rollover, your unused data allowance can roll over to the following month. This means you have a second chance to use the data before it expires (perfect if your data usage will vary month-to-month).
The following diagram from the iD Mobile website explains how data rollover can work in practice:

You can get a new handset from £11.50/month on a 24-month GoTo contract. Alternatively, there are GoTo SIM-only plans from £7/month.
ShockProof
If you'd like more control over your spending, a ShockProof price plan could be ideal for your usage. It eliminates any possibility of "bill shock" on your account by capping the out-of-bundle charges at £5 per month (this can be increased through the iD Mobile app or website). This feature makes ShockProof a popular tariff amongst parents who are buying a smartphone for their kids.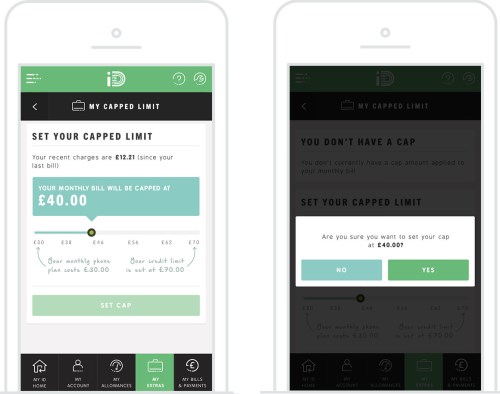 You can buy a new handset from £5/month on a 24-month ShockProof tariff. Alternatively, you can get a SIM-only plan from £4/month with ShockProof features.
For alternatives deals on other mobile networks where you can also cap your out-of-allowance charges, please see our guide to capped phone contracts.
TakeAway
If you regularly travel to 29 countries including the EU, Australia and the United States of America, iD Mobile's TakeAway price plan can save you money with inclusive international roaming. The offer includes phone calls and text messages back to a UK-based number and also 3G internet when you're abroad in other countries (however it doesn't include phone calls to a non-UK number e.g. in the country you're visiting).
You can use free international roaming in the following countries:
| Region | Countries With Free Roaming In TakeAway Offer |
| --- | --- |
| EU (27 countries) | Austria, Belgium, Bulgaria, Croatia, Cyprus, Czech Republic, Denmark, Estonia, Finland, France, Germany, Greece, Hungary, Ireland, Italy, Latvia, Lithuania, Luxembourg, Malta, Netherlands, Portugal, Poland, Romania, Slovakia, Slovenia, Spain and Sweden |
| Non-EU (2 countries) | Australia and United States of America |
In other countries that are not listed above, you'll need to pay iD Mobile's normal international roaming rates.
In our opinion, the actual amount of money you can save with this offer is fairly limited due to the selection of countries included. Within Europe, roaming charges are already heavily regulated and they're due to be scrapped entirely in July 2017. Until then, you'll pay 4.73p/minute, 1.89p/text and 4.73p/MB on other tariffs from iD Mobile when using your phone in Europe. Unless you're likely to travel abroad fairly frequently in the next 12 months, the actual savings with this offer can be fairly limited.

You can get a new handset on the TakeAway price plan from £25.50/month on a 24-month contract. Alternatively, you can get a 12-month SIM-only deal from £12.50/month with TakeAway features.
If you're a regular traveller, it may also be worth investigating Three's Feel At Home offer. Although Feel At Home only covers 18 countries, the good news is that 8 of these countries are from outside the EU. Here, the potential savings are a lot more as you'll typically need to pay a lot more for using your phone in those countries.
DataOnly
Finally, if you'd like to use an iD Mobile SIM card in your tablet or in a mobile broadband dongle, you can choose one of their DataOnly plans from £5/month. You can also buy a MiFi portable wi-fi hotspot from £10/month on iD Mobile.
Pay As You Go
Unfortunately, iD Mobile does not currently offer any Pay As You Go tariffs on their network. If you're looking for a Pay As You Go SIM card with coverage from Three, you can try one of the following alternatives:
Alternatively, if you're happy to consider other mobile networks with a different coverage provider, see our guide to the UK's best value Pay As You Go SIM cards.
Handsets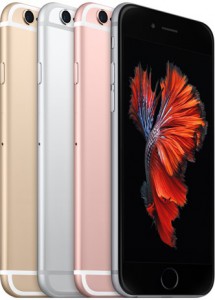 If you'd like a brand new smartphone, iD Mobile is currently offering a choice of 45 devices through their website. They include the latest smartphones from Apple, Samsung, HTC, Huawei, LG, Microsoft, Motorola and Sony. You can get them on a 24-month GoTo, ShockProof or TakeAway contract:
You may be able to get an even wider choice of handsets if you're buying through the Carphone Warehouse website.
SIM Only Plans
If you're happy to keep your current smartphone, you can simply get a low-cost SIM card for your existing mobile phone. At present, iD Mobile offers a range of SIM-only deals, both on a 12-month and 1-month contract:
It might be necessary to unlock your smartphone before you're able to use it on the iD Mobile network. For more information, see our guides to unlocking your iPhone and unlocking your Samsung Galaxy smartphone.
For more information about the SIM-only contracts, please see the iD Mobile website. You can also see our guide to the UK's best value SIM-only deals.
Network & Coverage
3G & 4G Coverage from Three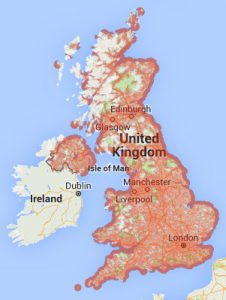 iD Mobile is a virtual network operator that makes use of 3G and 4G coverage from Three. Customers of iD Mobile will therefore receive an identical level of coverage to customers on Three.
At the time of writing, iD Mobile provides 97% population coverage for calls, texts and mobile internet. This is slightly lower than on some other networks like EE and O2 who provide 99% coverage (the result is that iD Mobile gives you worse coverage in some rural areas). The 4G network is currently available to about 60% of the UK population.
Before ordering your new smartphone or SIM card from iD Mobile, we strongly recommend checking the coverage in your area. You can do this by entering your postcode on the iD Mobile website:
Check iD Mobile coverage (idmobile.co.uk) →
Like Three, iD Mobile does not provide any coverage using 2G technology. For this reason, you shouldn't use a 2G-only handset on the iD Mobile network (it won't work as you won't receive any 2G coverage).
Tethering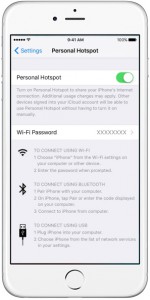 Tethering or personal hotspot refers to the process of sharing your smartphone's internet connection with other devices (e.g. with your laptop or tablet).
Unfortunately, tethering is not permitted on the iD Mobile network. This is prohibited by clause 5.3.4 of the iD Mobile terms and conditions:
5.3 You must not use the Services, the SIM Card or an iD phone number or allow anyone else to use the Services, the SIM or an iD phone number for illegal or improper uses, including but not limited to:
…
5.3.4 tethering (unless explicitly stated in your Agreement with us), downloading, sending or uploading content of an excessive size, quantity or frequency. We will contact you if your use is excessive;
…
Any such use shall give us the right to charge you any Charges due and terminate the Services immediately.
If you'd like an alternative mobile network on which you're able to tether, see our guide to the best tariffs for tethering in the UK.
Keeping Your Phone Number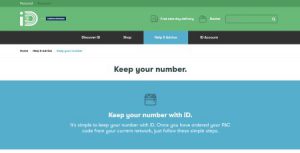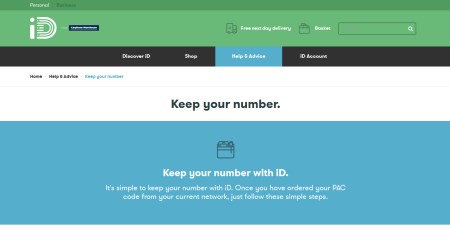 If you're switching to iD Mobile from another network, it's a straightforward process to keep your existing phone number.
You should start by contacting your old mobile network and asking them for a PAC Code. A PAC Code is nine-digits long and will authorise the transfer of your phone number to iD Mobile.
Once you have the PAC Code from your old network, you can then order your new phone or SIM card from iD Mobile. You can do this through either the iD Mobile or Carphone Warehouse websites.
When your new phone or SIM card arrives from iD Mobile, it will be assigned with a temporary phone number which will allow you to try out the service. Once you've tried it out and once you're happy to move your phone number over, you should submit your PAC Code through the iD Mobile website. You'll be able to choose a date for when your number will move over (the earliest available option will normally be the next working day).
For step-by-step instructions on moving your number to iD Mobile, please select your current network provider:
PAC Code Finder: Transfer Your Phone Number to iD Mobile
More Information
For more information, please see either the iD Mobile or Carphone Warehouse websites.