Smarty Review: SIM-Only Plans With Unused Data Discount, 3 Coverage
August 12th, 2017
Smarty is a new SIM-only mobile network offering 1-month plans with a discount for unused data.

In the UK, Three is about to launch a new low-cost sub-brand called Smarty. Operating under a separate brand that promises "simple, honest mobile", the new mobile network will offer 1-month plans on a pre-paid basis. Uniquely, customers will receive a "discount for unused data". This will bring down the cost of their plan in the following month.
The Smarty service is still yet to launch to the public so some of the finer details are still yet to be confirmed. However, in this first look, we'll review what we already know about the Smarty service. We'll also compare Smarty to alternative mobile networks and will look at the level of coverage you can expect when using the service.
Pricing & Tariffs
SIM-Only Plans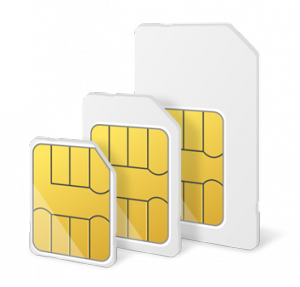 At launch, Smarty will offer a choice of four tariffs on a prepaid basis. All of their tariffs will include unlimited minutes and unlimited texts, plus a data allowance of between 500MB and 14GB per month.
Pricing is still yet to be confirmed, though we're expect the plans to range in price from £5 to £20 per month:
Network
Minutes
Texts
Internet
Monthly
Cost

Unlimited

Unlimited

500MB

TBC

Unlimited

Unlimited

2GB

TBC

Unlimited

Unlimited

6GB

TBC

Unlimited

Unlimited

14GB

£20.00


(expected)
The four tariffs are named Simple, Small, Medium and Large:
Simple – Unlimited minutes, unlimited texts, 500MB data.
Small – Unlimited minutes, unlimited texts, 2GB data, unused data discount.
Medium – Unlimited minutes, unlimited texts, 6GB data, unused data discount.
Large – Unlimited minutes, unlimited texts, 14GB data, unused data discount.
All four plans are offered on a 1-month rolling basis. Being a Pay As You Go deal, there's no long-term commitment and no need to undergo a credit check before signing up to the service.
Unused Data Discount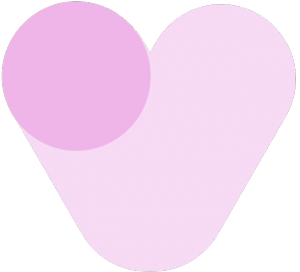 Customers on the Small, Medium and Large plans (with 2GB, 6GB and 14GB of data) are able to benefit from a "discount on unused data".
The way this works is a discount is calculated at the end of each month based on the amount of unused data remaining on your plan from the previous month. The discount is then applied to your following month's payment, so you'll pay less for the same amount of data.
The discount is calculated as follows:
From the cost of your monthly plan, the first £5 is assigned to your line rental. This also covers your unlimited calls and unlimited texts.
The average cost per gigabyte of data is then calculated based on the remaining cost.
You'll receive a discount the following month based the amount of unused data.
Customers on the Simple price plan (with 500MB of data) will not receive a discount for unused data.
Example: Discount for Unused Data (14GB Large Plan)
The following is a worked-out example based on a customer paying £20/month for the Large plan with 14GB of data:
The first £5 per month is assigned to line rental (including unlimited calls & unlimited texts).
This leaves £15 per month to cover the 14GB of data. The average cost per gigabyte of data is £1.07/GB.
A customer with 5GB of data leftover at the end of the month would receive a discount of £5.35 on their next month's bill.

The precise details in the example above are still yet to be confirmed, and will be based on the final pricing of Smarty's plans. We're also awaiting further information about any restrictions or limitations to the discount for unused data.
International Calls
Smarty recommends the use of voice-over-IP applications for international calling. According to their website:
"Calling abroad or premium numbers
We think there are smarter ways to call costly services. Apps like Whatsapp, Facebook Messenger and Skype make more sense to us."
Comparison to Alternatives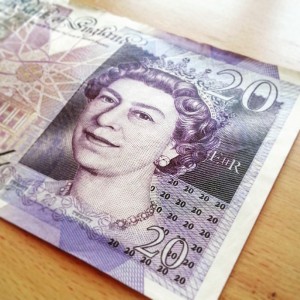 The pricing for Smarty's service is still yet to be confirmed so we'll update this article with a full comparison once all of the details are known.
Based on what we currently know, we're expecting the 14GB Large Plan to cost £20/month on Smarty. For a £20 top-up, customers would get unlimited minutes, unlimited texts and 14GB of data. This compares fairly favourably against rival mobile networks:
Network
Minutes
Texts
Internet
Monthly
Cost

Unlimited

Unlimited

Always-On

£20.00

Unlimited

Unlimited

14GB

£20.00


(expected)

3,000

3,000

12GB

£20.00

Unlimited

Unlimited

8GB

£20.00

1,000

Unlimited

6GB

£20.00

250

250

6GB

£20.00

1,500

Unlimited

4GB

£20.00
* giffgaff's £20 goodybag comes with Always-On data (unlimited downloads with 4G and tethering on the first 6GB/month).
For comparison, Three offers 3000 minutes, 3000 texts and 12GB of data for £20/month on their mainstream brand. Therefore, customers on Smarty will get an extra 2GB of data per month (and will probably pay a little bit less in the long-run due to the discount for unused data).
A more mainstream mobile network may be worth considering depending on the features you require (e.g. international roaming and tethering).
Handsets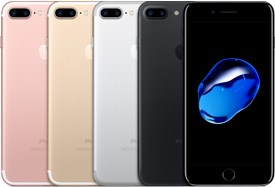 Smarty will be a SIM-only mobile network so you'll need to provide your own handset to use with the service. You can use any 3G or 4G smartphone providing it's unlocked (this could either be an existing smartphone or it could be a new SIM-free smartphone).
If you're currently using your smartphone on another mobile network, it's possible you may need to unlock it before you can use it on Smarty. For more information, see our guides on unlocking an iPhone and unlocking a Samsung Galaxy smartphone.
If you're buying a new unlocked smartphone, there are a number of retailers where you can buy a SIM-free and unlocked smartphone. Our current recommendation is to buy a Moto G (this is a fantastic mid-range handset available from around £150).
Network & Coverage
3G & 4G Coverage from Three
Smarty is a low-cost sub-brand of Three. As Three provides the underlying coverage for Smarty, customers on Smarty will get the exact same coverage as customers on Three.
At the time of writing, Smarty offers 97% population coverage across the UK using 3G and 4G technologies. You can check the coverage in your area by entering your postcode on Three's online coverage map:
Check Three Coverage Map (three.co.uk) »
Like Three, Smarty also doesn't provide any 2G coverage. For this reason, if you have a 2G-only handset, it won't be possible to use the Smarty service. You'll need a handset that supports at least 3G or 4G coverage before you're able to use a Smarty SIM card.
For more information about the coverage on different mobile networks in the UK, please see our in-depth guide about this topic.
Tethering
Tethering or personal hotspot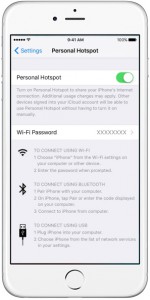 refers to the process of sharing your smartphone's internet connection with other devices (e.g. with a laptop or tablet). It's useful for getting your other devices connected on-the-go: perhaps sending some e-mails from your laptop or watching YouTube videos on your tablet.
Smarty are still yet to confirm whether tethering will be permitted on their service. However, as Three doesn't permit the use of tethering on their own-brand Pay As You Go service, we expect the use of tethering will probably be restricted on Smarty.
We'll update this section with more information once Smarty have officially confirmed their tethering policy. In the mean time, see our guide to tethering on UK mobile networks to find out which mobile networks will allow you to tether.
International Roaming
Unfortunately, Smarty will not offer any international roaming on their service at launch. This means customers will not be able to use their handset when travelling outside the UK.
In our opinion, the lack of international roaming is a major limitation of Smarty. As of June 2017, customers of other UK mobile networks have generally been able to use their phone across Europe at no extra charge. Furthermore, customers on Three's own-brand Pay As You Go mobile network get access to Feel At Home Around The World (free roaming in 60 destinations including the USA, Australia, Brazil, Singapore and others).
If you regularly travel abroad and would like to continue using your smartphone when you're there, we'd recommend choosing another mobile network for the time being.
Keeping Your Phone Number
Customers wanting to keep their existing phone number will easily be able to move it to Smarty once the mobile network launches.
To do so, you'll need to request a PAC Code from your old mobile network. This should then be provided to Smarty, who'll transfer your phone number to their network normally on the next working day.
We'll have more detailed step-by-step instructions once Smarty launches on the market.
For more information on transferring your phone number between networks, see our guide to using a PAC Code.
More Information
At present, Smarty is still yet to be released to the public. Some basic information is available on the Smarty pre-release website. Consumers who are interested in the network can register their e-mail address to receive further updates from Smarty. We'll also update this article with a full in-depth review as soon as Smarty releases the full details of their tariff.
About Ken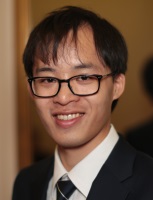 My passion is helping people to get the most out of their mobile phone. I've been blogging at Ken's Tech Tips since 2005.
Aside from writing about mobile technology, my interests are in software development, digital marketing and physics. Outside of the blog, I work with numerous technology companies helping them to explain their product and helping them to market it to consumers. Please get in touch for more information.