Most UK mobile networks now offer an unlimited data plan, allowing you to download as much as you like. We compare unlimited data plans in the UK.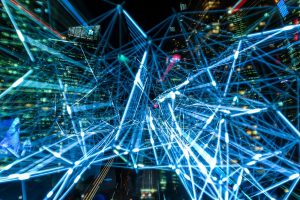 Whether you're a heavy smartphone user or whether you just want the reassurance of never running out of data, most UK mobile networks now offer an unlimited data plan.
At present, it's possible to get an unlimited data plan from thirteen UK mobile networks: BT Mobile, EE, giffgaff, iD Mobile, Lebara Mobile, Lycamobile, O2, SMARTY, Superdrug Mobile, Three, Virgin Mobile, Vodafone and VOXI. On all of these plans, you can stop worrying about how many gigabytes you're using as you'll never run out of data again in the middle of the month.
As a cheaper alternative to unlimited data plans, you can also consider a zero-rated data plan that gives you unlimited data for use on certain services. These are available in the form of EE's Swappable Benefits, Three's Go Binge, Virgin Mobile's Data-Free Messaging and VOXI's Endless Passes.
In this article, we'll review and compare your options for an unlimited mobile data plan in the UK.