Plusnet's Fibre broadband-only plan gives you the fastest speeds your home can get, with no need for a landline.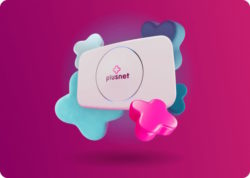 In the UK, Plusnet now offers a range of broadband-only plans that do not require a landline to set up your connection. Their latest plan, which is simply known as 'Plusnet Fibre', gives you the fastest available download speeds in your home using fibre technology for just £26.99 per month. It's a straightforward broadband-only service with better reliability, an inclusive Plusnet Hub Two router, and online security from Norton.
If you're living in an area with access to full fibre (FTTP) technology, Plusnet also offers Full Fibre plans which are also broadband-only. They use 100% full fibre connectivity straight into your home, allowing you to get ultrafast download speeds of up to 900Mbps.
In this article, we'll review Plusnet's 'Fibre' broadband-only plan, including how it works and the best deals that are currently available. We'll also look at the features you'll get included, and how you can switch your home broadband service to Plusnet.