If you regularly make international phone calls, getting an international calling bundle can save you substantial amounts of money.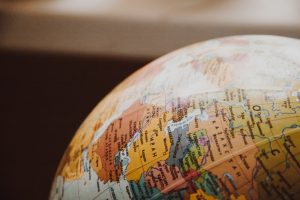 In the UK, the vast majority of SIM-only contracts and Pay As You Go bundles only include an allowance of UK minutes, texts and mobile internet. For anyone who regularly calls abroad from their mobile phone, this often isn't ideal as you're left paying hugely expensive per-minute rates for international calling.
For instance, if your mobile networks charges 5p/minute for you to call abroad to other countries, using just 200 minutes would add £10/month to your phone bill. Getting an international bundle can therefore save you a lot of money, with up to 500 international minutes available on a bundle from £10/month.
In this article, we'll review international calling bundles including those that work as a standalone product as those that work as an add-on. We'll also compare the best value bundles for calling six specific countries: China, India, Italy, Poland, Romania and Spain.