A dual-SIM smartphone allows you to use two different SIM cards, with two mobile networks and two phone numbers on a single handset.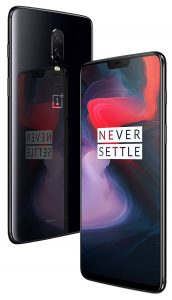 Traditionally, dual-SIM smartphones have been a rarity in the UK mobile market. However, they've rapidly grown in popularity over the last few years as an increasing number of people buy unlocked smartphones from manufacturers like Huawei, Motorola and OnePlus.
Dual-SIM smartphones allow you to use two different SIM cards at the same time on one handset. This means you can be simultaneously connected to two mobile networks on just one device. The advantages range from being able to use a single device for both personal and work usage, to being able to take advantage of greater coverage and lower price on two mobile networks.
In this article, we'll discuss how you can benefit from a dual-SIM smartphone, and what you should look out for when choosing a dual-SIM device. We'll then look at how you can buy a dual-SIM smartphone from mobile phone retailers in the UK.