If you're travelling to China or Hong Kong, having the right SIM card can save you lots of money. We review the best value SIM cards.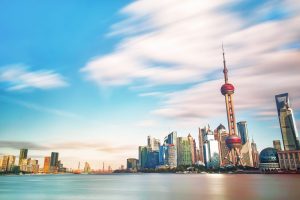 Each year, about 600,000 Brits visit Mainland China and another 530,000 visit Hong Kong. Whether you're there for a bit of business or tourism, and whether it's for the sights and scenery, or just to enjoy the food on a brief stop-over, it's likely you'll want to use your mobile phone whilst abroad in China and Hong Kong.
The good news is it's now really easy to stay connected on your mobile phone in China and Hong Kong. It's possible for you to either roam on your UK SIM card, or you can buy a local SIM card upon your arrival at the destination.
In this article, we'll look at how you can use a UK smartphone on the Chinese mobile networks. We'll also look at roaming and local SIM card options in more detail so you can find the most convenient and best value way to stay connected on your smartphone.