Mobile networks like VOXI and Lebara Mobile piggyback on Vodafone's coverage in the UK.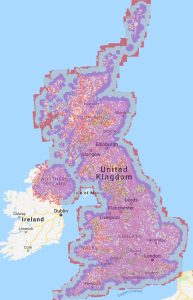 In the UK, Vodafone offers 98% population coverage, with about 97% of the UK population covered by Vodafone 4G.
Aside from being a customer of Vodafone directly, you can also access the exact same coverage through a mobile network that piggybacks on Vodafone. At present, you can choose from either VOXI or Lebara Mobile who'll sometimes offer you lower prices if you're under-30 or if you're calling abroad.
In this article, we'll present a list of mobile networks using coverage from Vodafone. We'll then compare the best value SIM cards with Vodafone coverage, ranging in price from £5/month up to £20/month and more.