Mobile networks like VOXI and Lebara Mobile piggyback on Vodafone's coverage in the UK.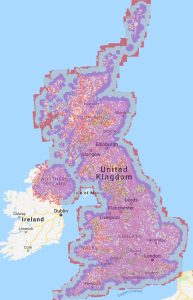 In the UK, there are only four network coverage providers: EE, O2, Three and Vodafone. Around them are a number of other mobile networks that piggyback on coverage from one of the four main network coverage providers.
At present, VOXI and Lebara Mobile are the other UK mobile networks also offering coverage from Vodafone. They both piggyback on the Vodafone network giving customers the exact same coverage as customers on Vodafone.
In this article, we'll present a list of mobile networks using coverage from Vodafone in the UK. We'll then compare the best value SIM cards with Vodafone coverage, ranging in price from £5/month up to more than £20/month.