In the UK, it's possible to get an all-purpose unlimited data plan from £20/month. Find out how unlimited data plans compare across mobile networks.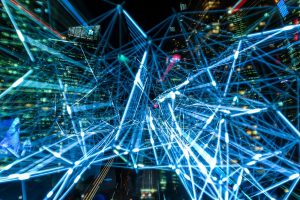 Over the past few years, unlimited data plans have become rarer in the UK as mobile networks move towards charging for gigabytes and charging for the use of specific services. Thankfully, it's still possible to get unlimited data on your smartphone from just £20/month if you'd like a worry-free smartphone experience.
In this article, we'll compare unlimited data offerings across the UK mobile market. We've split these out into two distinct groups:
All-purpose unlimited data plans: Use your unlimited data allowance on any app, service or website. This gives you much more flexibility as you're not tied to a certain service in order to use your unlimited data allowance.
Unlimited data plans for selected apps: Get an unlimited data allowance for use with selected apps or services. Typically, you'll need to restrict your unlimited data usage to a whitelist of services chosen by your mobile network.
Of course, an all-purpose unlimited data plan gives you much more flexibility so this will normally be our recommended option where appropriate. However, it's now becoming increasingly difficult to find these on the market with many mobile networks promoting the more restrictive plans for use on selected applications.