Find out how to use your cellphone in the UK & see the best UK SIM cards for visitors and new UK residents.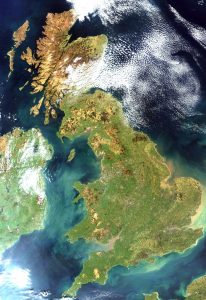 If you're visiting the UK on a short-term trip, or moving there longer-term for study or for work, it's easy to use your cell phone on the mobile networks in the United Kingdom.
In this article, we'll discuss cell phone compatibility on UK cellular mobile networks. We'll also look at the different ways of using your cell phone in the UK, including through international roaming or using a local UK SIM card. Finally, we'll compare the best value prepaid SIM cards that are available for tourists, visitors and new residents to the UK.