Three has scrapped international roaming charges in 71 destinations including in most of Europe, the USA, Australia, Brazil, Singapore and more.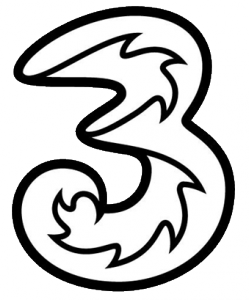 Three offers a mobile roaming package known as Feel At Home for its UK-based customers. Asking customers to 'Go Roam', the charges for using your mobile phone abroad in 71 destinations have been removed on eligible Pay Monthly and Pay As You Go plans. This means you're able to use your normal UK allowances including your minutes, texts and mobile internet at no additional charge.
The offer makes Feel At Home a great package for anyone who wants to continue using their smartphone when abroad. You'll be able to continue using your normal smartphone applications including social media, instant messaging and maps. You'll also be able to stay in touch with friends and family without the need to worry about how much your phone calls will cost.
The full Feel At Home offer is available to customers on both Pay Monthly Advanced plans and Pay As You Go. It's also available on mobile broadband tariffs for your mi-fi or tablet. If you aren't currently a customer of Three, you can pick up a Pay As You Go SIM card to take advantage of the offer. Customers with a Pay Monthly Essential price plan have access to a cut-down version of the offer known as 'Feel At Home In Europe'.
In this article, we review the Feel At Home offer, including the countries it's available in and the limitations of the deal. We'll also look at the level of coverage you can expect in each country and at how customers of other mobile networks can benefit from the offer. Finally, we'll discuss alternative roaming offers that are also available from other providers on the market.