Mobile broadband gives you access to the internet using 4G mobile network coverage on your laptop and tablet.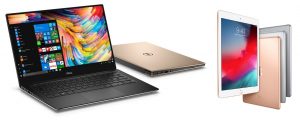 Mobile broadband has been growing in popularity as another way to get your devices connected to the internet.
Making use of the same 4G technology that connects your smartphone to the internet, it can give other devices like your laptop and tablet access to high-speed internet whilst you're on the go. It can occasionally also be used as a replacement for home broadband, giving faster set-up and greater flexibility.
In this article, we'll tell you everything you need to know about mobile broadband in the UK. We'll start by looking at how you can access mobile broadband and at the various connection methods available to you including tethering, USB dongles, portable wi-fi and using a SIM card slot. We'll then discuss the different providers you can use in the UK, before comparing it to home broadband and looking at mobile broadband coverage.