If you're travelling to Canada, having the right SIM card can save you lots of money. Discover the best value SIM cards for using your mobile phone in Canada.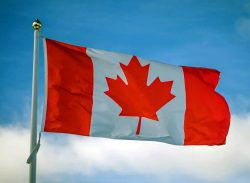 Every year, more than 700,000 Brits make a visit to Canada, with popular destinations including Vancouver, Toronto, Banff, and the Niagara Falls. Whether you're there to enjoy the vibrant landscapes or the beautiful cities, it's likely you'll want to use your mobile phone whilst you're there.
Having access to your mobile phone in Canada makes it easy to stay in touch with friends and family when you travel. It's also helpful for finding your way around (e.g. with directions on Google Maps) and for calling a taxi, your hotel, or a nearby restaurant for reservations.
Thankfully, it's now really easy to use your mobile phone in Canada with packages available from only £15 for 8 days usage on a UK-based SIM card. You'll be able to use your roaming package in both Canada and the USA. Alternatively, you can buy a local SIM card from the Canadian networks, or you can get a data-only eSIM for Canada.
In this article, we'll review the best SIM cards for using your mobile phone in Canada. This includes roaming on a UK SIM card, getting a local SIM card in Canada or buying a Canadian eSIM online. We'll also discuss network compatibility on your UK phone.