As an alternative to buying your smartphone directly from a mobile network, you can buy it from a third-party retailer like the Carphone Warehouse.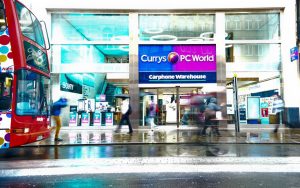 In the UK, many people like to buy their smartphone from a third-party retailer as you can often get an unlocked handset at lower prices than directly from the mobile network. This will sometimes come in the form a 24-month contract with cashback, or it might allow you to get a cheaper SIM-only plan from elsewhere.
In this section, we'll review and compare the UK's mobile phone retailers.
Which retailers sell mobile phones in the UK?

Popular third-party retailers include the following:

What's the difference between buying your phone from a retailer and buying direct from a network?

You'll have a lot more flexibility when you buy your mobile phone from a retailer as there's no need to take out a 24-month contract. You can use the handset with

any SIM-only deal

and you can also compare prices across multiple retailers.

Is it cheaper to buy a SIM-free handset or to buy a mobile phone on contract?

Usually, it works out cheaper to

buy a SIM-free handset

from an electronics retailer and to combine this with a

SIM-only deal

. You'll pay more for the handset upfront but will then save money on your phone bill each month. You'll also have more flexibility with regards to changing mobile network or price plan.

How about things like customer warranty?

Apple and Motorola offer a 12-month warranty as standard whereas most other smartphone manufacturers offer a 24-month warranty. If you

buy your iPhone from John Lewis & Partners

, they'll upgrade this to a 2 year guarantee at no extra charge.