Three is the UK's challenger mobile network. Features include Go Binge (zero-rated streaming), Go Roam (free roaming in 71 destinations) and Wuntu (an app with exclusive offers).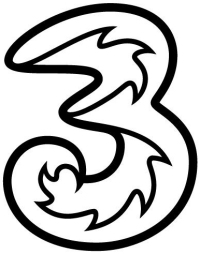 In recent years, Three has grown out of nowhere to become a major household name. Being the youngest of the UK's four major mobile networks, they launched in March 2003. Since then, they've been paving the way for the smartphone revolution from launching the UK's first 3G mobile network to introducing all-you-can-eat data plans.
Some of Three's unique offerings include Go Binge which gives you unlimited data for selected streaming services and Go Roam which gives you free international roaming in 71 destinations. There's also the Wuntu application for customer offers and the highly flexible 321 Pay As You Go tariff (3p/minute, 2p/text and 1p/MB for data).
As of December 2016, Three has 9.2 million customers in the UK.