Three is the UK's fourth-largest mobile network. It's challenging the big players with competitive pricing, all-you-can-eat data and free roaming in 18 countries.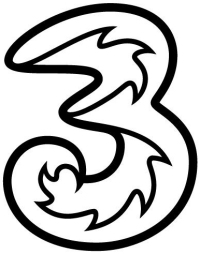 In recent years, Three has become a household name. Being the youngest of the four major mobile networks, they launched in the UK during March 2003. Since then, they've been paving the way for the smartphone revolution from launching the UK's first 3G network to introducing all-you-can-eat data plans with no download limits. As of 2016, Three has 10 million customers.
Three has some strongly competitive offerings: namely their all-you-can-eat data plans and the 321 Pay As You Go plan (3p/minute, 2p/text and 1p/MB of data). Recently, their Feel At Home offer has made it possible to use your smartphone abroad in 18 countries at no extra charge. In this section, read more about Three's tariff offerings.