Vodafone is the UK's third largest network. They offer both 3G & 4G services with the Vodafone Red 4G plans including free entertainment.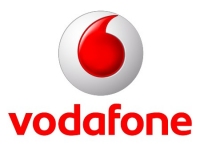 Vodafone is one of the UK's oldest mobile networks. Founded in 1984, the name Vodafone was an amalgamation of the words voice, data and fone. As of 2016, Vodafone has 18 million customers in the UK. It's the third largest network by number of customers (the largest is EE, followed by O2).
Vodafone's flagship offering is the Vodafone Red plan. It's available in a choice of either 3G or 4G versions. Notably, the 4G Vodafone Red plans include a free entertainment package. Customers can choose either a Spotify Premium subscription (4G Music) or access to Sky Sports Mobile TV (4G Sports). In this section, read more about Vodafone's tariff offerings.