VOXI is Vodafone's mobile network for under-25s with 30-day rolling plans and "endless social data".

In the UK, VOXI is Vodafone's new youth-orientated mobile network. Available exclusively to under-25s, VOXI offers 30-day rolling plans from £10/month. All of the plans come with unlimited data for selected social media and messaging applications which will not count towards your normal monthly download allowance.
In this article, we'll review the VOXI mobile network including the 30-day plans and the "endless social data". We'll also look at the 25-or-under age requirement before discussing Pay As You Go rates, handset compatibility and the level of coverage to expect. Finally, we'll discuss how you can keep your current phone number when moving from another mobile network to VOXI.
Pricing & Bundles
30-Day Plans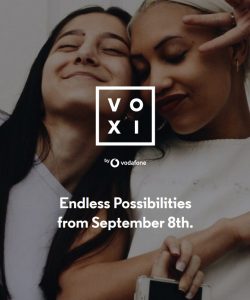 VOXI offers a choice of three 30-day plans, which are exclusive to customers between 16-25 years old.
The plans come with unlimited minutes, unlimited texts and unlimited social media usage along with a download allowance of between 2GB and 15GB per month:
Network
Minutes
Texts
Internet
Monthly
Cost

Unlimited

Unlimited

2GB

£10.00

Unlimited

Unlimited

5GB

£15.00

Unlimited

Unlimited

15GB

£20.00
There's no need to undergo a credit check when signing up for the service as VOXI works on a pre-paid basis. You'll need to provide a credit card or debit card when signing up for the service, and payment will be taken automatically in advance each month for the following month's plan. For any out-of-plan usage (e.g. calling special-rate phone numbers, making international calls or travelling outside the EU), it is necessary to first top-up your account with additional credit.
It costs £3 for 1GB of additional data and £3 for 100 international minutes. According to VOXI's website, there'll soon be a Music Pass and Video Pass launching on the service (this will give you unlimited streaming in selected music and video applications).
Unlimited Social Media Usage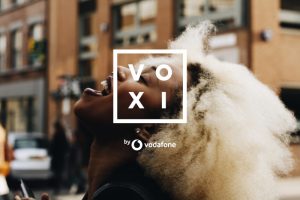 All of VOXI's 30-day plans come with something they call "endless social data". Essentially, this gives you unlimited data for use in selected social and chatting applications:
Social Media apps ("Social Pass"): Facebook, Instagram, Twitter, Snapchat and Pinterest.
Chat apps ("Chat Pass"): WhatsApp, Facebook Messenger and Viber.
Both the Social Pass and Chat Pass are included at no extra cost within VOXI's 30-day plans. Data usage within the selected applications is "zero-rated" (so doesn't count towards your normal monthly download limit).
To benefit from the offer, you'll need to have an active 30-day plan. You'll also need some of your data allowance remaining in that plan. If you've used up your regular data allowance, you'll also lose access to the social media and chatting applications (to restore it, you'll either need to pay £3 for an extra 1GB of data or you'll need to wait until the following month when your data allowance refreshes).
According to VOXI, they reserve the right to change the applications included in their passes. In the future, therefore, additional services may be added or existing services may be removed.
Free Phone Case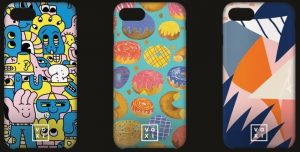 Customers joining VOXI will also receive a free phone case when they sign up to the network.
There are currently three designs available from emerging UK artists (Super Freak, Rosie Foden or Tom Addiss-Smith). Alternatively, you can upload your own image and design a custom case.
VOXI's free phone case is available for the following devices:
Apple: iPhone 7 Plus, iPhone 7, iPhone 6S, iPhone 6, iPhone SE, iPhone 5c, iPhone 5s, iPhone 5
Samsung: Galaxy S8+, Galaxy S8, Galaxy S7 Edge, Galaxy S7, Galaxy S6 Edge, Galaxy S6, Galaxy S5
BlackBerry: BlackBerry Z10, BlackBerry Bold 9900
HTC: HTC One
Huawei: P9
You'll receive an e-mail when signing up to VOXI with a unique redemption code that allows you to order your case. This should be entered on the Wrappz website within 30 days for you to redeem the case.
25 Or Under Age Requirement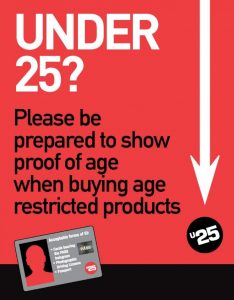 To join VOXI, you'll need to be 25 or under when signing up to the service. You'll need to provide some proof of age which can either be submitted online or in-person at your nearest Vodafone retail store.
Once you turn 26, you'll still be able to continue using your VOXI SIM card. However, if you decide to leave the service, it won't be possible for you to re-join at a later date.
A maximum of one VOXI account is available per person. If you'd like a second SIM card, this will need to be on the main Vodafone service.
Pay As You Go Rates
VOXI works on a pre-paid basis so if you like, you can decide to opt-out of the 30-day plans. If you do this, it will unfortunately no longer be possible to access the mobile internet (this will be disabled until you buy another 30-day plan). However, you'll still be able to make and receive phone calls and text messages, albeit at fairly high rates of 30p/minute and 14p/text.
The following table shows VOXI's Pay As You Go rates:
Calling Rates:
Voice Calls
30p/minute (any network, any time)
Calls to Voicemail
30p/minute
Calls to Special Rate Numbers
45p/minute access charge
+ service charge from the company you're calling
Messaging Rates:
Text Message (SMS)
14p
Picture Message (MMS)
45p
Internet Rates:
Mobile Internet
Not available until you buy another 30-day bundle.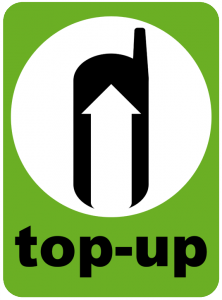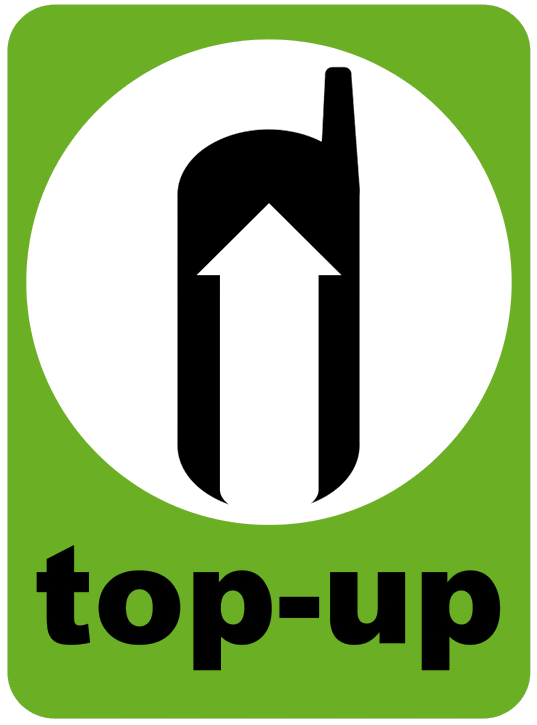 For customers who opt-out of the 30-day plans, the VOXI SIM card will remain active for 180 days since your last chargeable activity. After 180 days of inactivity on the SIM card, you'll be given a warning that you'll need to use your SIM card in the next 90 days. If more than 270 days have passed without a chargeable activity, your SIM card will be suspended and your phone number will be deleted. Any Pay As You Go credit remaining on the account will also be lost at the same time.
We'd strongly recommend against using VOXI if you're not buying regular 30-day plans. Instead, there are far cheaper alternatives for traditional Pay As You Go, which will allow you to access the mobile internet without a 30-day bundle. For more information, please see our guide to traditional Pay As You Go services.
Handsets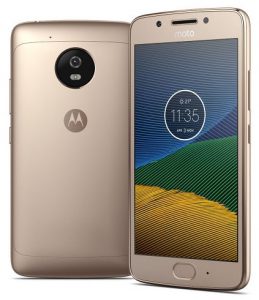 VOXI is a SIM-only mobile network, so you'll need to provide your own handset to use with the service. The handset should be either fully unlocked, or it could be locked to Vodafone UK.
If you'd like to buy a new unlocked smartphone, see our guide to SIM-free smartphone retailers. At present, we recommend the Moto G5 as our favourite mid-range smartphone. It starts from about £150 SIM-free and unlocked (just a fraction of the price of something like an iPhone X). The handset has a metallic design and a 13-megapixel camera and is available fully unlocked for use on VOXI.
VOXI provides a one-size-fits-all SIM card, so you can pop-out either the Standard SIM, Micro SIM or Nano SIM as required.
Network & Coverage
2G, 3G & 4G Coverage From Vodafone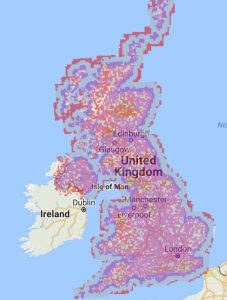 VOXI is a youth-orientated sub-brand of Vodafone. The underlying service is still provided by Vodafone UK so customers will receive the exact same coverage as customers on Vodafone.
At the time of writing, this means VOXI has about 98% population coverage, including 96% coverage on 3G and 4G.
Before signing up to the VOXI service, we strongly recommend checking the coverage in your area. You can do this by entering your postcode on the VOXI online coverage map:
Check VOXI Coverage (voxi.co.uk) →
For more information about mobile phone coverage in the UK, please see our in-depth article on how to compare mobile network coverage.
Tethering
Tethering or personal hotspot refers to the process of sharing your smartphone's internet connection with other devices (e.g. with a laptop or tablet).
On VOXI, it's possible to tether without any restrictions. The data usage will come from your normal download allowance. This is confirmed on the benefits page of VOXI's website:
Tether without restrictions
Turn your VOXI mobile into a personal Wi-Fi hotspot, letting other devices use your data.
Keeping Your Phone Number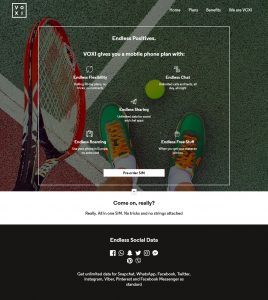 If you're currently on another mobile network and would like to switch to VOXI, it's a straightforward process to keep your existing phone number. To do so, start by ordering your SIM card from the VOXI website. You'll then need to ask your current mobile network to provide you with a PAC Code. They'll need to provide this free of charge within 2 hours of your request.
Once you've received and activated your new SIM card from VOXI, you should give your PAC Code to VOXI. You can do this by submitting your PAC Code on the VOXI website, or by giving them a call on 191. Typically, they'll transfer your phone number on the next working day after you do this.
For step-by-step instruction on how to move your phone number to VOXI, please select your current mobile network from the drop-down menu below:
PAC Code Finder: Transfer Your Phone Number to VOXI
More Information
For more information, please see the official VOXI website.