Three's Feel At Home: No Roaming Charges in the USA, Italy & 14 Other Countries
July 1st, 2014
Three has scrapped international roaming charges in sixteen countries. They include the USA, Italy, France, Australia and Republic of Ireland.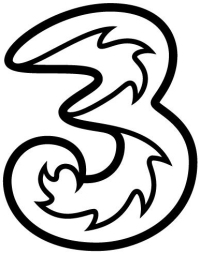 It's normally a hugely expensive affair to use your smartphone abroad. Hefty roaming charges for using your mobile can quickly add up to hundred of pounds. This can be a fairly substantial addition to the cost of your family holiday. At present, many people turn off their smartphones to avoid roaming charges.
Three has launched a new roaming package known as Feel At Home. For customers travelling to 16 selected countries, roaming charges have now been scrapped entirely. You can now use UK allowances including the data that comes with your plan (e.g. all-you-can-eat data). You can also call and text home without paying a penny extra. It's great for sharing your holiday photos (e.g. Instagram and Facebook), finding your way around using Google Maps and staying in touch with your friends at home.
Feel At Home can be used in sixteen countries including Australia, France, Italy, the Republic of Ireland and the United States of America. You'll need to have a SIM card from Three (this could be a Pay Monthly deal, a SIM only plan or a Pay As You Go SIM card with the All-in-One bundle). If your handset isn't normally on Three, you can pick up a SIM card to benefit from the offer.
What is Feel At Home?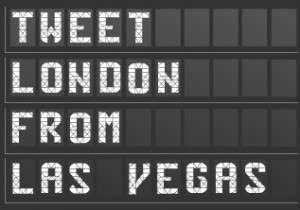 Feel At Home is a new roaming offer from Three UK. Customers travelling abroad to 16 selected countries can now use their UK allowances at no extra charge. The offer includes calls, texts and internet. For smartphone owners, this means you can continue using apps, browsing the internet, sending e-mails and updating social networks whilst travelling on holiday.
Feel At Home Countries
The following sixteen countries are included in the Feel At Home offer:
Australia
Austria
Denmark
Finland
France
Hong Kong
Indonesia
Israel
Italy
Macau
Norway
Republic of Ireland
Sri Lanka
Sweden
Switzerland
United States of America
For travellers visiting a country on this list, the potential savings can be quite substantial. Imagine a family taking a trip to the USA. On rival mobile networks, you'll pay at least £1/minute for calling home to the UK. A daily phone call home of around five minutes would cost you £35 over just one week. Add in the cost of browsing the internet (around £3/day to £5/day) and each person can easily run up a £70 bill over a one week holiday.
| Network | Making a Phone Call | Receiving a Phone Call | Sending a Text | Accessing the Internet |
| --- | --- | --- | --- | --- |
| EE | £1.00/minute | £1.00/minute | 40p/text | £3/day for 20MB |
| O2 | £1.10/minute | 90p/minute | 40p/text | £6 per MB |
| Orange | £1.20/minute | £1.20/minute | 40p/text | £3/day for 20MB |
| T-Mobile | £1.20/minute | £1.20/minute | 40p/text | £3/day for 20MB |
| Three | Included | Included | Included | Included |
| Vodafone | £1.35/minute | £1.00/minute | 35p/text | £5/day per 25MB |
Comparison of roaming charges when using your smartphone in the USA. Costs are shown for calling the UK and for sending a text to the UK.

As Feel At Home uses your UK allowances, you won't be charged one penny extra unless you exceed the allowances included on your plan.
For European countries outside of the Feel At Home offer (e.g. Spain and Portugal), Three has the Euro Internet Pass as a great alternative. £5/day gives you all-you-can-eat data throughout the whole of Europe. Phone calls are 18.8p/minute and texts are 5.9p each.
View SIM Card Offers from Three »
Feel At Home is available on Three's SIM only plans. It's also available on Pay As You Go when you buy an "All in One" bundle.
Out of Bundle Charges
If you run out of your inclusive allowances, you'll pay the following out of bundle rates when travelling in a Feel At Home country:
Calling Rates:
Voice calls to UK
20p/minute (any network, any time)
Voice calls to another country
Standard roaming rates (24p/min to £1.40/min)
Receiving voice calls
Free
Messaging Rates:
Text message (SMS) to UK
7p
Text message (SMS) to another country
Standard roaming rates (8p to 35p)
Picture message (MMS)
Standard roaming rates (~36p)
Video message
Standard roaming rates (~38p)
Internet Rates:
3G Internet
10p/MB
The out of bundle charges shown in this table are for roaming in a "Feel At Home" country. Source for pricing information: Three.co.uk. For more information and to check the roaming charges specific to a country, refer to Three's international roaming guide.

If you're a Pay As You Go customers on the 321 tariff, you won't have inclusive allowances on your plan. This means you'll pay the out of bundle charges for all calls, texts and internet made in a Feel At Home country (you can't use the normal UK rates of 3p/minute, 2p/text and 1p/MB). To save money, it's normally better value to add an All In One bundle. It gives you some inclusive allowances to be used on the Feel At Home offer (see the Three website for more information). All in One 10 gives you 100 minutes, 3000 texts and 500MB of data for £10/month. Meanwhile, All in One 15 has 300 minutes, 3000 texts and all-you-can-eat data.
Limitations & Restrictions
It's worth being aware that "Feel At Home" has a couple of restrictions. Firstly, tethering isn't permitted when travelling in a Feel At Home country. Secondly, data usage is restricted to 25GB/month. You'll be cut off if you use more than this twice in one year (this is highly unlikely for the average user). Finally, there are restrictions in place so you can't use the service exclusively abroad (Feel At Home is for occasional trips abroad rather than for people living abroad).
Tethering Isn't Permitted Abroad
In the UK, customers on The One Plan can use the "portable wi-fi hotspot" feature to share their mobile internet connection with other devices. This is referred to as tethering and is commonly used to connect a tablet or laptop to the internet when away from home.
The Feel At Home offer prohibits you from tethering whilst travelling abroad. This can be found in the terms and conditions for the offer:
Customers cannot use their smartphone as a modem to connect other devices such as laptops and tablets – also known as "tethering", in the countries listed above.
Three has also added that streaming and accessing VPNs may be slower than if you were in the UK. The speed limitation is unlikely to affect many users under normal day-to-day smartphone usage (e.g. web browsing, e-mail, messaging and apps). However, if you're watching a number of videos online or attempting to access a secure corporate network, you may notice some speed reductions.
Fair Usage Policy
There's a fair usage policy when using your allowances abroad. You can use a maximum of 3000 minutes, 5000 texts and 25GB per month. If you exceed the fair usage policy twice in one year, you'll be blocked from using the Feel At Home service.
Living Abroad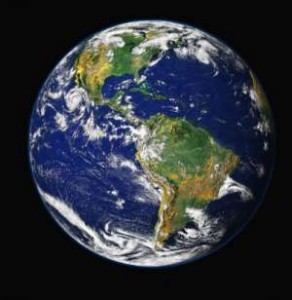 The Feel At Home offer isn't designed for people living abroad. You mustn't use Three exclusively abroad for more than 3 months per year. As long as you use the service in the UK during a given month, it won't count towards your quota of 3 months per year.
If you're a frequent traveller, there shouldn't be a problem using Feel At Home (e.g. people in the UK who frequently visit the Republic of Ireland). Providing you use your phone in the UK at least once a month for 9 or more months of the year, you'll be fully within the terms of use.
According to Three's terms and conditions:
This offer is intended to be used by UK residents travelling abroad, and Three reserves the right to suspend the service in the event the UK allowance is used exclusively abroad for three (3) months within a twelve (12) month period.
Alternatives
If you're travelling to a Feel At Home country, Three's offer is by far the best deal available on the market. If you're not a customer of Three, we recommend getting a Pay As You Go SIM card so you can benefit from the offer.
For countries that aren't part of the Feel At Home offer, you may be able to find cheaper deals elsewhere. For travelling in Europe, our recommended plan is EE Pay As You Go. For £1/day, you get 20MB of data when travelling in Europe (alternatively, £3/day for 100MB of data).
For more information, see our in-depth guide to the best SIM cards for roaming in Europe.
Non-Three Customers: How To Benefit From The Offer
Feel At Home is only available to customers on Three. Customers on other networks can benefit from the offer by picking up a temporary Pay As You Go SIM card for their trip abroad. For £10, you'll get 100 minutes, 3000 texts and 500MB to use when abroad (lasts for a maximum of 30 days). For £15, you'll get 300 minutes, 3000 texts and 25GB of data (also with 30 days maximum usage).
The "All in One" Pay As You Go tariffs can be used with Three's "Feel At Home" offer. The inclusive minutes, texts and internet can be used abroad in any "Feel At Home" country. The £15 bundle has a fair usage policy of 25GB/month when in a "Feel At Home" country.
Three will assign you with a new UK-based phone number. To continue receiving calls on your existing number, you can set up call forwarding to your new number. Most networks won't charge you extra for forwarding your calls to Three. Please note: you might need to unlock your smartphone before using a Three SIM card.
Note: if you're looking for something longer term, consider getting a SIM Only contract. Tariffs start from £7/month and include use of the Feel At Home offer.
Switching to Three: Keeping Your Phone Number
If you're joining Three to take advantage of the Feel At Home offer, it's a straightforward process to keep your old phone number.
Start by asking your existing mobile network to issue you with a PAC Code. When your new phone or SIM card arrives from Three, fill out the form here on Three's website. After you've provided the PAC Code to Three, they'll schedule the transfer of your phone number for the next working day. In the meantime, you'll continue receiving service on your old mobile network.
For step-by-step instructions on transferring a phone number to Three, please select your current mobile network:
PAC Code Finder: Transfer Your Phone Number to Three
If you're only using Three on a temporary basis, it's best to set up call forwarding on your existing number rather than transferring your phone number entirely.
More Information
For more information on the "Feel At Home" offer, please refer to the Three website. You should also refer to the terms and conditions of the offer.
About Ken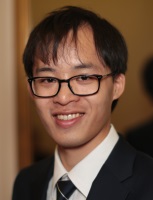 I'm a freelance writer specialising in mobile technology. I've been blogging at Ken's Tech Tips since 2005 with the aim of demystifying mobile technology for the rest of us.
Before writing about mobile technology, my background was in space & atmospheric physics. I have also worked in software development. Nowadays, I help companies to explain mobile technology to their customers. Please check out my portfolio or get in touch for more information. I'm also on Google+.