Compare Pay As You Go Networks: Prices & Coverage
October 30th, 2013
Looking for a Pay As You Go mobile network? Our interactive comparison table allows you to search by price and coverage.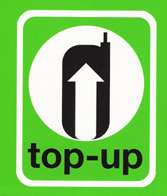 Consumers looking for a Pay As You Go mobile tariff are spoilt for choice here in the UK. With more than 20 networks to choose from, the UK has one of the most competitive marketplaces in the world for mobile communication.
When choosing a Pay As You Go mobile network, there are two primary considerations: price and coverage. It's important to get the best deal on your tariff and not to pay any more than is required. You'll also want a mobile network that offers good and reliable coverage where you live.
The table below is intended to help you with navigating the UK's mobile market. For each Pay As You Go network, we've listed the charges for accessing the internet, for making a phone call and for sending a text message. We've also listed the coverage provider for each network.
To sort the table, please click on the relevant column heading.
Network
Internet (per day)
Calls (per min)
Texts (per SMS)
Picture Message (MMS)
Voicemail
Coverage Provider
EE
-
(fixed,

500MB per month

)
30p
12p
40p
30p
per minute
EE
giffgaff
20p
(fixed,

20MB per day

)
10p
6p
16p
8p
per call
O2
O2 Big Bundles
£1
(fixed,

50MB per day

)
35p
12p
35p
15p
per call
O2
O2 Unlimited
£1
(fixed,

50MB per day

)
25p
12p
25p
15p
per call
O2
Three
~10p
(estimated from 1p/MB)
3p
2p
31p
3p
per minute
Three
Vodafone Freedom Freebee
£1
(fixed,

25MB per day

)
35p
14p
36p
35p
per minute
Vodafone
Vodafone Text & Web
£1
(fixed,

25MB per day

)
30p
14p
36p
30p
per minute
Vodafone
ASDA Mobile
~50p
(estimated from 5p/MB)
8p
4p
25p
8p
per minute
EE
Delight Mobile
~90p
(estimated from 9p/MB)
10p
(5p to landline)
10p
25p
5p
per minute
EE
Family Mobile
~50p
(estimated from 5p/MB)
8p
4p
23p
8p
per minute
EE
Lebara Mobile
~£1.50
(estimated from 15p/MB)
10p
(5p to landline)
12p
45p
10p
per minute
Vodafone
Lycamobile
~90p
(estimated from 9p/MB)
10p
(5p to landline)
10p
-
0p
per call
O2
Mobile By Sainsbury's
50p
(fixed,

25MB per day

)
8p
4p
25p
8p
per call
Vodafone
Orange Dolphin
~£6.50
(estimated from 65p/MB)
30p
12p
40p
30p
per minute
EE
Orange Racoon
~£6.50
(estimated from 65p/MB)
14p
14p
40p
14p
per minute
EE
T-Mobile
£1
(fixed,

500MB per month

)
35p
14p
30p
35p
per minute
EE
Talkmobile
25p
(fixed,

25MB per day

)
8p
4p
30p
8p
per minute
Vodafone
Tesco Mobile
~£1
(estimated from 10p/MB)
25p
10p
25p
15p
per minute
O2
The Co-operative Mobile
~50p
(estimated from 5p/MB)
8p
4p
25p
4p
per minute
EE
The People's Operator
~60p
(estimated from 6p/MB)
12.5p
7.5p
30p
12.5p
per minute
EE
Vectone Mobile
~90p
(estimated from 9p/MB)
10p
(5p to landline)
10p
25p
10p
per minute
EE
Virgin Mobile
£1
(fixed,

100MB per day

)
35p
12p
30p
26p
per call
EE
Sources: help.ee.co.uk, giffgaff.com, o2.co.uk, o2.co.uk, three.co.uk, freesim.vodafone.co.uk, freesim.vodafone.co.uk, mobile.asda.com, delightmobile.co.uk, yourfamilymobile.co.uk, lebara.co.uk, lycamobile.co.uk, phoneshopbysainsburys.co.uk, help.ee.co.uk, t-mobile.co.uk, talkmobile.co.uk, tescomobile.com, payg.thephone.coop, thepeoplesoperator.com, vectonemobile.co.uk, store.virginmedia.com. Last updated on 29th October 2014.
If you've noticed a mistake in the prices above, you can contact us by leaving a blog comment or by sending an e-mail. We'll endeavour to keep the table as up to date as possible.
Background Information
Mobile Internet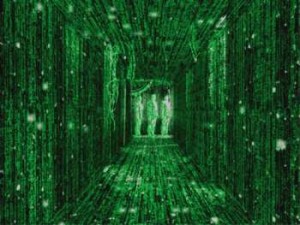 A Pay As You Go mobile network will charge for data in one of two ways: either on a "per megabyte" basis or on a fixed daily rate. Due to the differences in how data is charged, it can sometimes be difficult to compare across networks. To simplify the comparison, we've estimated a daily data cost for each mobile network.
On average, the typical smartphone user consumes around 10MB of data per day. This corresponds to approximately 100 basic web pages, 2 music tracks, one minute of online video, 10 minutes of online radio or 1.6 smartphone applications.
In the table above, we have estimated the "cost per day" based on a user consuming 10MB of data. If you'd like to customise the comparison (e.g. if you're a light or a heavy smartphone user), please enter your estimated data usage here.
Phone Calls
Outgoing phone calls are charged by mobile networks on a "per minute" basis. The standard rate applies when you're calling numbers beginning with 01, 02, 03 or 07. For the networks that offer discounted calls to a landline (01. 02 and 03 numbers), we've listed the landline prices separately. If you're calling another number (e.g. an 08 number or an 09 number), there will often be an additional charge for the call.
Please note: most mobile networks have a minimum charge for each outgoing call. The minimum charge is normally equivalent to the cost of a one minute call. For instance, if your mobile network charges 10p/minute then the minimum call charge will be 10p/call.
You'll never be charged to receive a phone call in the UK.
Text Messages (SMS)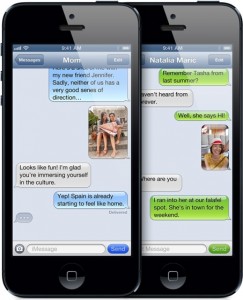 A SMS text message is able to contain up to 160 characters. If you exceed the length limit, your message may be split up and sent as several individual messages. You'll be billed individually for each message sent (e.g. you'll be charged double if your text message is split up into 2 SMS).
In recent years, the cost of text messaging has become less important on mobile phone plans. Smartphone users can avoid paying for texts by using an application such as WhatsApp. WhatsApp is able to send messages using your smartphone's data plan. It's available as a free download on iPhone, Android, BlackBerry and Windows Phone devices.
Picture Messages (MMS) & Voicemail Charges
You can view MMS and voicemail charges by placing your mouse over the … column in the table above.
Picture Messages: On most 3G handsets, you can send a picture message over the mobile network using MMS (the Multimedia Messaging Service). Charges can range from 16p per MMS to 45p per MMS. Messages can be up to 300KB in size.
Voicemail: Most mobile networks offer a Pay As You Go voicemail service. If you aren't able to reach your phone for a call, the incoming call will be diverted to your mobile network's voicemail service. You'll normally be charged when callers leave a message and once again when you listen to your voicemails. Some mobile networks charge for each voicemail call whereas other mobile networks charge per voicemail minute. If you're a heavy voicemail user, you can view the voicemail charges in the … column above.
Coverage Provider
In the UK, only four companies hold a license to build their own mobile network: EE, O2, Three and Vodafone. Each of the four companies has licensed some spectrum from the government and maintains their own network of mobile phone masts. Other companies offering a mobile phone service will lease spare capacity from one of the four network providers.
The level of coverage offered by a Pay As You Go network depends solely upon the provider they use. Click through to the coverage checker maps for each mobile provider: they'll let you know whether coverage is available where you live. You can access the coverage maps for EE, O2, Three and Vodafone. Based on the results of your comparison, you should eliminate the networks using a provider which gives poor coverage at home.
For further details, see our guide on how to check and compare mobile coverage.
Handset Compatibility
If your phone is unlocked it should work on any of the mobile networks above. The only exception is for a 2G-only handset: 2G handsets won't work on Three (Three is a 3G-only network).
For unlocked phone users, most mobile networks should provide you with a free SIM card. This will slot into the back of your device and will allow you to benefit from their advertised calling rates. Unlocked smartphones are often advertised as "SIM-free" and can be purchased from vendors such as Amazon. When ordering a Pay As You Go SIM card, be sure to request a SIM of the right size. Depending on your handset, you'll either need to choose a standard-sized SIM, a micro-sized SIM or a nano-sized SIM.
Keeping Your Phone Number
If you're changing mobile network, it's super easy to keep your existing phone number. Simply ask your mobile network to provide you with a PAC Code and give this code to your new mobile operator. The entire process should take no more than 24 hours. For more information, see our guide on moving your phone number between networks.
About Ken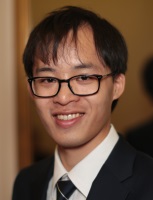 I'm a freelance writer specialising in mobile technology. I've been blogging at Ken's Tech Tips since 2005 with the aim of demystifying mobile technology for the rest of us.
Before writing about mobile technology, my background was in space & atmospheric physics. I have also worked in software development. Nowadays, I help companies to explain mobile technology to their customers. Please check out my portfolio or get in touch for more information. I'm also on Google+.