Mobile Phone Bills
January 19th, 2007
I actually don't know how mobile operators can get away with charging the rates they do for phone calls. Taking O2 as an example, calls to non-O2 phones are 40p per minute. Calls to landlines and O2 phones are 5p a minute after the first 3 minutes which is a little bit more reasonable.
However, BT allows you to call for a whole hour for 6p and many broadband packages now bundle free calls to landlines. SkypeOut allows you to call landlines for 1p a minute.
Even with brands which may normally be associated with low costs such as Tesco Value Mobile, calls cost 15p a minute. It costs 20p a minute to call a Virgin Mobile from a landline.
Line Rental
I suppose you could argue that because mobile operators are generally pay as you go and don't charge an £11/month line rental like BT does, the higher prices allow them to recoup some of that money. Additionally, there is the cost of having to maintain the masts, etc.
International Calls
BBC News reported on the high costs of receiving calls when abroad. For a 4 minute peak time call, approximately:
Calling the UK from Spain: 3.45-5.81 euros (£2.38-£4.01)
Receiving a call in Spain from the UK: 1.66-4.40 euros (£1.15-£3.04)
I think the problem is simply having your phone on whilst being abroad – if somebody calls you, it becomes very expensive to even pick up the phone. The European Commission are
looking to cap the costs
inside the EU.
Free Ringtone? Spot the catch…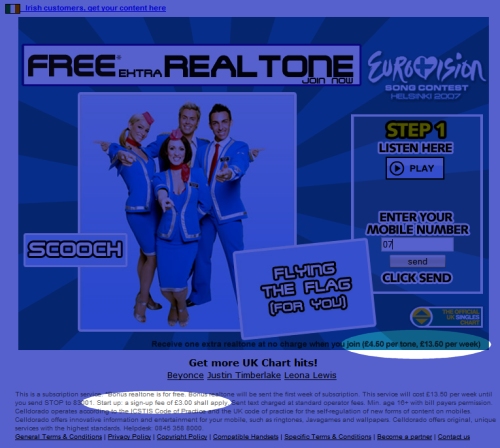 Honestly, who pays £13.50 a week for ringtones?
About Ken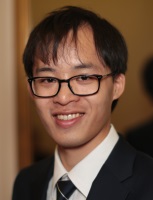 My passion is helping people to get the most out of their mobile phone. I've been blogging at Ken's Tech Tips since 2005.
Aside from writing about mobile technology, my interests are in software development, digital marketing and physics. Outside of the blog, I work with numerous technology companies helping them to explain their product and helping them to market it to consumers. Please get in touch for more information.