The Kindle e-Book reader is available in two editions: both with and without 3G connectivity. We look at the differences between the two devices.
What are the differences between the wi-fi and 3G versions?
The only real difference is the connectivity. The Wi-Fi Kindle only includes wi-fi connectivity; the 3G Kindle includes both wi-fi and 3G connectivity. In plain English, this means that if you have the 3G version, you can download books, newspaper subscriptions and browse the web on-the-go using connectivity from 3G mobile networks. 3G connectivity is included so you don't need to pay to download books or webpages using the 3G connection. The wi-fi version can only download new content through your home internet connection or other public wi-fi hotspots such as in hotels, airports and restaurants (e.g. BT Openzone; extra subscription charges may apply). Once books have been downloaded to your device, they can be read anywhere without the need for a wi-fi or 3G connection.
3G connectivity cuts the battery life of the Kindle from 20 days to 10 days on a single charge. There is a small difference in weight too: The 3G edition is slightly heavier but only by about the weight of a credit card. The 3G edition weighs 247g whereas the wi-fi only edition weighs 241g. For all intents and purposes, this is a negligible difference that you won't notice. For comparison, an iPhone weighs 137g, a Galaxy Tab weighs 380g and an iPad weighs 730g.
Where can I use the 3G? What is 3G coverage like?
The 3G edition of the Kindle includes free 3G connectivity in the UK using the Vodafone network and abroad in 100 countries through other partner networks. Amazon have provided a coverage map which shows the countries and regions where you can use the 3G connectivity.
The main reason that Amazon provide free worldwide 3G connectivity is because they want to sell you more books and magazine subscriptions. However, you can also use the web browsing feature for free over the free 3G connection even when abroad. See our detailed guide to browsing the web abroad with the Amazon Kindle.
What is the web browser like?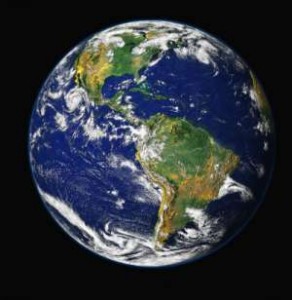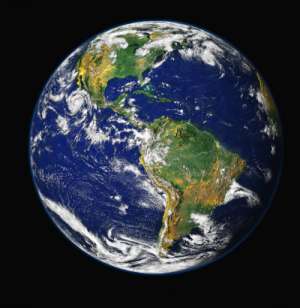 The web browser on the Kindle is still an "experimental" feature. It's based on the WebKit engine (used by Safari, Google Chrome, iPhone, Android, etc.) and supports features such as Javascript and SSL so you should be OK to access e-mail, Facebook, news websites, Wikipedia and so on. Bear in mind that the Kindle isn't a multimedia device: plugins such as Flash and Shockwave aren't supported so you won't be able to play online games or watch online video.
There is a guide on the Amazon website which should give you an idea of how the browser works and what it looks like.
Which Kindle should I buy?
The best Kindle for you really depends on how you're likely to use it. Providing you've got wireless broadband at home, you're probably unlikely to need the 3G version for buying e-books – it's unlikely you'd want to download a book so urgently that you can't wait to get home first. The 3G version does have huge benefits for downloading periodicals and magazines: they can still be delivered to you whilst you're away from home or you're abroad on business. We think the free 3G web browsing whilst abroad is a winner too.
If you're unlikely to anything more than read e-books, you'd be better off with the £109 Wi-Fi only Kindle. If you're looking to read magazines and browse webpages too, it might be worth investing in the £149 Kindle with 3G.
What are the alternatives to the Kindle?
If you're just looking for an e-book reader, the Kindle is pretty hard to beat. If you're looking for a multimedia device, devices such as the iPad and Samsung Galaxy Tab will be more suitable for you. We've got a detailed guides and reviews on these devices:
An Apple iPad will set you back at least £429 (wi-fi only) whereas the Samsung Galaxy Tab is currently going around £449 (unlocked with wi-fi and 3G).
Where can I get the Kindle?
You can buy a Wi-Fi Only Kindle for £109 from Amazon.co.uk and a 3G & Wi-Fi Kindle for £149.