Many entry-level smartphone plans now offer 250MB data allowances. We investigate these plans and what you can do with them.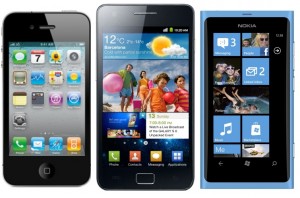 With the price of smartphones rapidly dropping, the UK's major mobile phone networks are now offering a range of smartphones on entry-level plans with 250MB download allowances. These basic plans include Three's "Essential Internet" tariffs and T-Mobile's "Basic" data plan as well as a variety of entry-level plans from O2, Orange and Vodafone.
Whilst 250MB data plans are great for browsing the web, checking your e-mail and updating your Facebook/Twitter accounts, they're not really suitable for downloading or streaming multimedia such as music and videos. The use of tethering, P2P applications such as BitTorrent and voice-over-IP applications such as Skype and Google Talk is also discouraged on these 250MB data plans. In this article, we explore 250MB data plans and investigate what they're suitable for. We'll also look at the restrictions that come with 250MB data plans and when you should consider opting for a larger data plan.
Which networks offers 250MB data on their plans?
250MB internet allowances have become the "de facto" basic data allowance found on entry-level smartphone plans. These low cost plans include:
Three's "Essential Internet" tariffs. Three's "Essential Internet" range of tariffs starts from £10/month with a 250MB data allowance. If you exceed your 250MB data allowance, you'll be disconnected from the internet. It is possible to continue browsing by purchasing an additional 250MB of internet for £2 or by upgrading to "all-you-can-eat" data for the rest of the month for £5. More information can be found on the Three website – we've also got a detailed review of Three's "Essential Internet" plans.
T-Mobile's "Basic" Data Plan. T-Mobile are offering a 250MB allowance on their "Basic" data plan (see our detailed review). There are no automatic run-on rates: once you exceed your download allowance you'll continue to be able to browse the web and check your e-mail but you won't be able to download or stream content.
O2, Orange and Vodafone also offer 250MB download allowances on some of their entry-level tariffs and low-priced plans. You should check with your network for the charges that would be imposed for exceeding your 250MB download allowance – we've got a detailed guide to download allowances across all the major networks and the "overage" charges for exceeding your download allowance.
How much data do I actually need? Will 250MB be enough?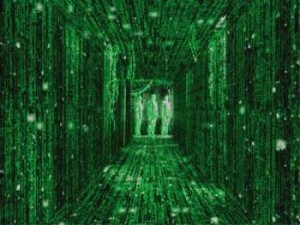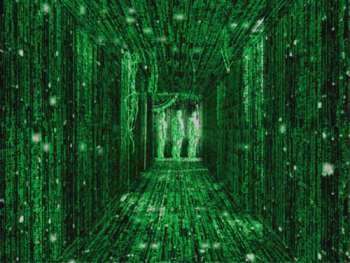 The average smartphone user consumes around 200-250MB of data each month. This means that a 250MB monthly data allowance should probably be sufficient for most users. For basic things such as web browsing, e-mail, Facebook and instant messaging, 250MB probably be fine. However, a 250MB download allowance doesn't leave much spare room for extra usage: uploading a few holiday snaps to Facebook or watching a couple of videos on YouTube could easily push you over the download limit. Automatically updating applications (particularly on Android handsets) can also push you over the 250MB download limit.
If you're opting for an entry-level data plan with a 250MB download allowance, we strongly recommend connecting to a wi-fi network whenever possible. You should also refrain from downloading and updating applications over 3G – this will use up your precious data allowance. Android users can disable software updates over 3G through the Google Play Store settings menu. Finally, be prepared to pay a bit extra once in a while in case you need to top up your data allowance. As you'll need a data connection to use applications such as WhatsApp, BBM and Facebook Messenger, this is essential.
What can I do with a 250MB download allowance?
We've got a complete guide to download allowances and what they correspond to but in brief, 250MB approximately corresponds to any one of the following:
| | 250MB corresponds to… |
| --- | --- |
| Basic webpages (mainly text) | 2,500 |
| Rich webpages (with multimedia, e.g. BBC) | 750 |
| Basic e-mails | 250,000 |
| Rich e-mails (with attachments) | 500 |
| Downloading/streaming music | 50 songs |
| Downloading/streaming video | 30 minutes |
| Skype voice call | 7.5 hours |
| Skype video call | 1 hour |
| Listening to online radio | 4 hours |
| Downloading/updating apps | 40 apps |
You can measure your data consumption using a free application such as 3G Watchdog or using the built-in 'Data Usage Monitor' in Android 4.0 Ice Cream Sandwich.
Can I use Skype on a 250MB data allowance?
Skype usage is permitted over 3G on Three and O2 providing you've got a compatible handset. You can expect a Skype voice call to consume 30MB of data per hour or 240MB per hour if you're making a Skype video call. See our detailed guide into using Skype on your smartphone for more information.
Does data transferred over my home wi-fi connection count towards the 250MB allowance?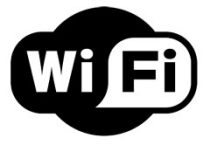 No. Data transferred over your home wi-fi network does not count towards your 250MB download allowance. For this reason, we recommend connecting to a wi-fi network whenever possible.
How do I disable software updates over 3G?
One of the most data-intensive background activities on smartphones is the automatic update of applications. By default, Android smartphones are configured so that software updates will be downloaded over your 3G connection. If you've got a 250MB download limit, it's advised that you disable this option. You can do this inside the 'Google Play' application by pressing the Menu button followed by Settings. Tick the 'Update over Wi-Fi only' box to disable software updates via 3G. You should ensure that you connect to wi-fi periodically to download software updates and to keep your phone secure.
Should I opt for a tariff with 250MB internet or one with a larger download allowance?
If you're looking for worry-free smartphone usage and if you're looking to make the most out of the smartphone you've paid for, we recommend opting for a more mainstream tariff with a larger download allowance. Whilst a 250MB allowance is sufficient for most basic smartphone usage, it rules you out from being able to access rich multimedia content online and can occasionally lead to the headache of your internet access being cut off in the middle of the month.
For most users, our typical recommendation is to opt for a tariff with a download allowance of at least 500MB. This will allow you to get the most out of your smartphone with fewer worries about download limits. Three have some great value tariffs from £13/month without any download limits.
If you're a light user with no plans to use your smartphone more regularly, some great savings could be had with entry-level tariffs with a 250MB download allowance.
Where can I find out more about download allowances?
We've got a fully researched and comprehensive guide to download allowances – it should help to answer any remaining questions you may have about data on a smartphone and how much data you should expect to consume each month. We've also looked at the cost of data tariffs across all of the UK's major networks.