Vectone Mobile: 5p/minute calls on Pay As You Go, free credit for recieving calls
June 26th, 2011
Discount network Vectone Mobile offers calls for 5p/minute and texts for 5p each on Pay As You Go. You'll also get free airtime for receiving 500 minutes of calls or recommending friends.

If you've recently been hit by the Pay As You Go price hikes from Orange and ASDA Mobile, discount mobile tariffs from networks such as Vectone Mobile could be of interest. Vectone charges 5p/minute for calls (about one-fifth the cost charged by a mainstream network such as Orange or O2) and 5p per text message (about half the cost charged by a mainstream network). Note that you need to top-up through the Vectone website to qualify for the discounted rates: if you top-up using a voucher, calls are 10p/minute and texts are 9p each.
How does Vectone Mobile's call rates compare to other networks?
| Network | Calls | Texts | Internet | Voicemail |
| --- | --- | --- | --- | --- |
| ASDA Mobile | 10p/min | 6p | 50p/MB | 10p/minute |
| Giffgaff | 8p/min | 4p | 20p/day for 20MB then 20p/MB | 8p/call |
| O2 | 25p/min* | 12p | £1/day (500MB free with £10 top-up) | 15p/call |
| Orange | 25p/min | 12p | £2/day (100MB free with £10 top-up) | 25p/minute |
| Three | 26p/min | 11p | 11p/MB (150MB free with £10 top-up) | 16p/minute |
| T-Mobile | 20p/min | 12p | £1/day | 12p/minute |
| Vectone Mobile | 5p/min** | 5p** | 5p/MB (10MB/day free with top-up) | 10p/minute |
| Vodafone | 21p/min | 10p | £1/day (500MB free with £10 top-up) | 21p/minute |
* On O2 Pay As You Go, the cost of calls to landlines and other O2 mobiles drops to 5p/minute after the first 3 minutes.
** Vectone's discounted rates apply only if you top-up through their website. For customers who top-up using a voucher, charges are 10p/minute for calls and 9p per text message. Vectone currently offers 10MB/day free internet for 30 days with each top-up. However, it is unclear whether this will continue past the end of June 2011.
How do I get "free credit" on Vectone Mobile?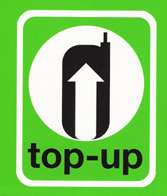 Vectone have some interesting "PAYG Bonuses" whereby you can earn free credit:
Bonus for receiving 500 minutes of calls: Vectone Mobile offers £5 of free credit to customers who receive 500 minutes of calls in any 30-day period. The calls cannot originate from other Vectone Mobile customers. This offer works on a similar basis to Giffgaff's Hokey Cokey goodybag – Vectone Mobile charge termination rates to the calling network from which they make around 2.6p/minute. This funds your £5 free credit.
Recommend-a-friend bonus: For any friends you refer to Vectone, you'll earn 10% of all of their future top-ups. Whilst other networks such as Three and Giffgaff have schemes where you can earn money by referring friends to the service (Free Agent and Payback), this is the first scheme we're aware where you can continue to earn even months after the referral.
Switching bonus: 2 months of Vectone's £5/month bundle included for transferring your phone number (200 minutes, 200 texts and 200MB internet).
What is coverage like on Vectone Mobile?
Vectone Mobile is a virtual network operator which uses the T-Mobile network. This means coverage on Vectone will be identical to coverage on T-Mobile (T-Mobile provide the physical infrastructure such as masts for Vectone). You should use the T-Mobile coverage checker to ensure you can receive coverage from Vectone Mobile.
What are the alternatives?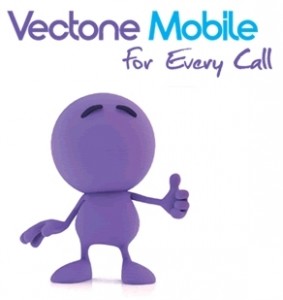 We've got a comparison of the main Pay As You Go tariffs in the UK as well as a Pay As You Go price comparison tool. The closest rival in terms of price is Giffgaff (which uses the O2 network). Giffgaff charge 8p/minute for calls and 4p per text. Giffgaff also have a "Hokey Cokey" goodybag which offers free airtime when you pick up the phone. "Hokey Cokey" is much more generous as you'll receive one free minute for every minute of calls you receive – whereas Vectone only £5 credit (the equivalent of 100 minutes) when you receive 500 minutes of calls in one month.
What's the verdict on Vectone Mobile?
For calls, we think it's pretty hard to beat Vectone at 5p/minute on Pay As You Go. If you're a fairly light user (<100 minutes per month) and you rarely use the internet on your phone, Vectone offers a great deal. If you text significantly more than you call, Giffgaff could be better value (texts are 1p cheaper but calls are 3p/min more expensive). For smartphone users, chances are you'll still get a much better deal on Pay Monthly SIM Only deals.
I'm switching to Vectone Mobile. Can I keep my existing phone number?
Yes. You'll need to ask your existing network for a PAC Code. This can be obtained by calling the Customer Services department of your current network. Provide this to Vectone who will handle the transfer of your phone number. The entire process shouldn't take any more than 24 hours. See our detailed guide to transferring your mobile phone number for more information.
How do I join Vectone Mobile?
Vectone Mobile are currently offering up to 2 free SIM cards through their website.
About Ken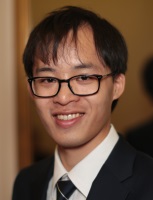 My passion is helping people to get the most out of their mobile phone. I've been blogging at Ken's Tech Tips since 2005.
Aside from writing about mobile technology, my interests are in software development, digital marketing and physics. Outside of the blog, I work with numerous technology companies helping them to explain their product and helping them to market it to consumers. Please get in touch for more information.