Top 10 ways to cut your mobile phone bill & save money
March 12th, 2010
For most of us, our mobile phone plays a vital role in our life. It is our gateway to the rest of the world – it allows us to reach any of our friends and colleagues around the clock, to access news, music and social media on the move and acts as a personal organiser/alarm clock/calculator/mirror. Yet Britons are wasting millions of pounds every year on their phones when they could easily cut hundreds of pounds off their phone bill, and not lose any functionality or service, with a few minutes work.

photo: Goddard Photo and Video Blog
As an example of why it pays to shop around: consider that the cheapest 18-month iPhone 3GS contract comes to £719 (plus extra call charges); alternative smartphones can often come to a fraction of the price. Or consider how most people happily pay 10p to send a text message: about 10 times more than what NASA pays to receive images from the Hubble Space Telescope.
In this guide, we round up 10 very easy ways to cut down on your phone bill.
1. Switch to a SIM only contract
If you have come to the end of your initial contract period, you could typically £180/year just by calling them up and asking to switch to their "SIM Only contract". Check out the list of SIM only tariffs on your network (3, O2, Orange, T-Mobile, Vodafone) – find one with the right allowance of minutes and texts for you; switch and count up the cost savings. For extra kudos, you can switch to a SIM only contract on a different network. This involves extra work (i.e. unlocking your handset and obtaining a PAC code) but the cost savings could easily be worth it.
Take our SIM Only Challenge to find out how much you'll save. Enter some information about your current tariff and we'll work out how much you could save. Most people save about £180/year.
2. Downgrade/Upgrade your existing contract
If you are still within your initial contract period, have a look at downgrading or upgrading your current mobile contract. If you regularly exceed your airtime allowance, you may find it cheaper to upgrade to a higher plan with more minutes. If you usually don't use up your allowance, switch down a plan. Most networks will happily allow you to upgrade plan; O2, Orange and Vodafone allow you to downgrade your plan if you've held your contract for 9 months.
3. Get freebies on your Pay As You Go network

photo: Goddard Photo and Video Blog
Many people still aren't aware of the many freebies they can receive on Pay As You Go tariffs, including free texts, free calls or free internet access. If you're not receiving any freebies, all you have to do is send a text or make a quick phone call to opt in to receiving them. These freebies can often shave off a large proportion of your mobile bill.
4. Switch your PAYG plan
There are now a huge wealth of PAYG tariffs out there, many of whom are offering free SIM cards with calls at a flat rate of 5p/minute and texts from 4p each. These tariffs are massively cheaper than the big name networks – however you'll need to have an unlocked mobile phone and you'll need to obtain a PAC code to switch. See our guide highlighting some of the best value PAYG plans on the market and how to decide which is right for you.
5. International calling
Make an international call from a standard mobile tariff (PAYG or contract) and you could be charged a rip-off rate of £1.50/minute. You would be much with a free SIM card from a mobile network which specialises in international calling which charge 4p/minute and upwards. You don't need to use this SIM card for everyday calling: you could simply switch SIM cards before making an international call (providing your phone is unlocked of course). Amongst the big names to check out are LycaMobile, LebaraMobile and Vectone Mobile. They're offering free SIM cards over at our guide.
6. Going abroad
The costs of going on holiday can easily add up: so could your mobile phone bill when you are abroad. Every so often we hear nightmare stories of people who run up charges of thousands of pounds. Our "10 things to know before using your phone abroad" guide aims to stop you from accidentally running up a huge bill.
7. Get a free SIM card for Skype and Windows Live Messenger

photo: Paulo Brandão
3 are offering free 3Pay SIM cards with Skype and Windows Live Messenger access. You do not need to top up in order to receive access to Skype and WLM. This can be a great alternative to calling or texting.
8. Recycle your old mobile phone
If you've an old phone lying around, you can get cash for recycling it or selling it on eBay. For newer phones you could get hundreds of pounds. Many companies will also accept damaged phones. Our guide points out some of the things to look out for when you recycle your phone.
9. Find out which network your friends are on
Using the OFCOM's National Numbering Scheme database, you can find out which network your friends are probably on. This will allow you to determine the cheapest way to call them.
10. Finally, keep your existing phone
New phones are coming out every single day: do you really need to get a new one? You can switch network and tariff without changing your phone – although many operators don't advertise this fact. By keeping your existing phone you are helping to reduce waste in the environment and you can save huge amounts of money by taking advantage of SIM only contracts and free PAYG SIM cards.
About Ken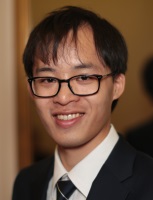 My passion is helping people to get the most out of their mobile phone. I've been blogging at Ken's Tech Tips since 2005.
Aside from writing about mobile technology, my interests are in software development, digital marketing and physics. Outside of the blog, I work with numerous technology companies helping them to explain their product and helping them to market it to consumers. Please get in touch for more information.