O2 quietly slashes iPad download limits by up to 60%: time to switch away
September 20th, 2010
iPad owners on the O2 networks aren't happy: O2 has quietly cut the download allowances on their iPad data tariffs by up to 60% – and it applies to existing customers too.
What changes have been made to the O2 iPad tariffs?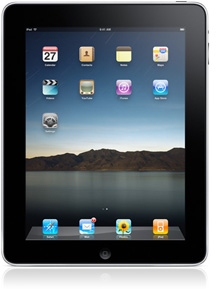 From October, O2 is cutting the download allowances on their iPad tariffs for both new and existing customers. The £2/day tariff now buys 200MB of data (a 60% reduction from the original 500MB) and the £15/month tariff now provides 2GB of data (a 50% cut from the original figure of 3GB). The £10/month tariff so far remains unchanged at 1GB of data.
| Tariff | Old Download Allowance | New Download Allowance from October | Reduction in Allowance |
| --- | --- | --- | --- |
| £2/day | 500MB & BT Openzone | 200MB & BT Openzone | 60% |
| £10/month | 1GB & BT Openzone | 1GB & BT Openzone | Unchanged |
| £15/month | 3GB & BT Openzone | 2GB & BT Openzone | 50% |
O2 claim that the original download allowances were simply "promotional" allowances. However, their original press release makes no mention of this fact nor was this fact communicated to bloggers or journalists at any point. As of going to press, many of O2's web pages still don't mention the fact that allowances are being cut at the end of the month (the O2 iPad SIM order page still lists the original allowances with no mention of the fact they are promotional). This is despite the fact that many of the people who order an iPad SIM card now probably won't get it in time for the "promotional" allowances.
Are existing customers affected too?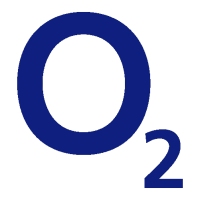 Yes – this is the controversial part. Because the iPad tariffs are rolling 30-day contracts, O2 is well within it's rights to change the download allowances for existing customers when they renew their tariff at the end of the month. However we suspect that many customers may automatically renew their tariffs without even realising there have been changes in the download allowance. Given that nobody actually knew it was a "promotional" allowance, we would have hoped that O2 would have allowed existing customers to renew on their existing tariffs.
We think that there will be some angry O2 customers who'll be switching to an alternative network. Whilst the 30-day rolling contract is great for O2 in allowing them to cut their download allowances, it's also great for consumers as they can easily switch to an alternative deal.
What  alternative iPad tariffs are available?
We've discovered that most people would get a better deal if they shop around for the best iPad tariff – typically Three offers the best deal. For example whereas £10/month would now buy 2GB download allowance on O2, you'd get a whopping 10GB on Three.
O2 iPad Tariff
Alternative Tariff
O2 – £2/day
200MB & BT Openzone access
There are no alternative "pay per day" tariffs which provide better value. However, you may want to investigate the Pay As You Go iPad tariff from Three – any unused download carries over to the following day.
O2 – £10/month
1GB download allowance & BT Openzone access
Three – £7.50/month
1GB download allowance (cost saving: £40/year)
O2 – £15/month
2GB download allowance & BT Openzone access
Three – £15/month
10GB download allowance (400% extra data)
We've got a detailed guide to the iPad and iPad tariffs including a full listing of all the iPad tariffs in the UK.
I've got an iPad on O2. Can I cancel my contract?
Yes, you can cancel your contract at any time but you'll need to keep paying until the end of the 30 day cycle. According to the Terms and Conditions of the tariff:
"You may cancel your recurring payment at any point up to midday on the day before your next 30 day payment date. If you cancel your recurring payment during a 30 day cycle or after midday on the day before your next recurring payment is due then you will be able to continue using the service until your data expires, but we will not refund any payment that you have made."
What are MBs and GBs? How much download allowance am I likely to need?
Roughly, 1GB is enough for 1,500 rich webpages, 500,000 basic emails or 100 songs. See our guide to what data allowances mean in terms of web pages, emails or music downloads.
About Ken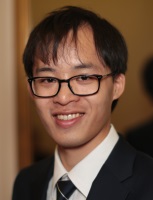 My passion is helping people to get the most out of their mobile phone. I've been blogging at Ken's Tech Tips since 2005.
Aside from writing about mobile technology, my interests are in software development, digital marketing and physics. Outside of the blog, I work with numerous technology companies helping them to explain their product and helping them to market it to consumers. Please get in touch for more information.