O2 offers 5G coverage in 60 UK locations, as well as 99% population coverage on 4G, 3G and 2G.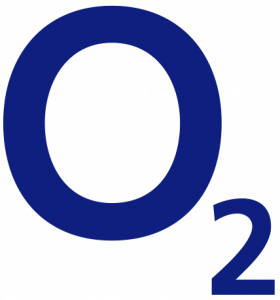 In the UK, O2 offers four types of mobile network coverage: 5G, 4G, 3G and 2G. Their latest 5G network is now available in 60 locations, with most of the rest of the country having 4G, 3G and 2G coverage. Their network covers 99% of UK's population using 4G, 3G and 2G technology.
The fastest download speeds available on O2 are when you're connected to their 5G network, with average download speeds in the region of 150Mbit/s. On their 4G network, you'll currently get average download speeds of around 25Mbit/s.
In this article, we'll discuss how you can check the O2 coverage in your area and where you can see an O2 coverage map. We'll also discuss the types of coverage on O2 as well as services they offer like 4G Calling, Wi-Fi Calling and O2 Wi-Fi hotspots. Finally, we'll look at the international coverage that's available when you use your O2 SIM card abroad in other countries.
O2 Coverage Map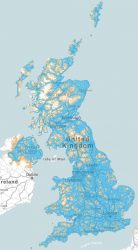 You can use O2's online coverage checker to see a map of the coverage available in your area.
To use the online coverage map, enter the postcode of your home, your workplace or other locations where you regularly spend time. The map will show you whether various types of coverage are available in your area (2G, 3G, 4G, 4G Calling and 5G). It's colour-coded with blue for "good indoor & outdoor coverage" and with brown for "good outdoor coverage" only. We'd normally recommend choosing O2 only if you're able to get both indoor and outdoor coverage.
Check O2 Coverage (o2.co.uk) →
In addition, the online map will show you nearby O2 wi-fi hotspots and nearby O2 mobile masts when you use the toggle above the map. This can be useful in helping you to identify the locations where you're able to get connectivity from O2.
For more information, read on to find out more about the different types of coverage available on O2.
O2 Coverage Overview
In the UK, O2 currently offers the following four types of mobile network coverage:
O2 Coverage Type
Coverage Level
Supported Bands & Frequencies
5G Coverage

✔

60 towns and cities
4G Coverage

✔

99% population coverage
(with 4G Calling on selected plans & handsets)

LTE Band 20

(800MHz)

LTE Band 1

(2100MHz)

LTE Band 3

(1800MHz)

LTE Band 8

(900MHz)

LTE Band 40

(2300MHz)

3G Coverage

✔

99% population coverage
2G Coverage

✔

99% population coverage
To access 5G coverage on O2, you'll need a 5G-enabled smartphone and a 5G-ready Pay Monthly plan. At present, O2 doesn't charge anything extra for access to 5G coverage on their network. However, you'll need to have one of their latest 5G-ready plans as many of their older price plans are limited to 4G.
O2 also provides the coverage for various other mobile networks including giffgaff, Lycamobile, Sky Mobile and Tesco Mobile.
O2 5G Coverage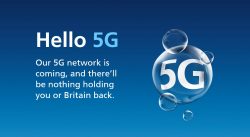 5G is the fastest and newest form of coverage available on O2. Having originally launched in October 2019, it's now available in 60 UK towns and cities. It offers average download speeds of around 150Mbit/s – about six times faster than O2's 4G network. You'll also get greater network capacity and lower amounts of latency compared to 4G.
O2's 5G network is currently available in the following UK towns and cities:
Now Live
193 towns and cities are live on O2 5G (November 2023)
Aberdeen, Allesley, Altrincham, Ambleside, Ashford, Aughton, Aylesbury, Banbury, Banstead, Basildon, Basingstoke, Beaconsfield, Bedford, Belfast, Bilston, Birkenhead, Birmingham, Birstall, Blackburn, Blackpool, Blaydon, Bolton, Bournemouth, Bradford, Bradley Stoke, Bridge of Don, Brighton, Bristol, Brombourgh, Burton upon Trent, Bury St Edmunds, Byfleet, Calverley, Cambridge, Cardiff, Chadwell St Mary, Chatham, Cheadle, Chelmsford, Cheltenham, Chertsey, Chesterfield, Chilworth, Chipstead, Clacton-on-Sea, Colchester, Coventry, Danderhall, Darlington, Dartford, Derby, Dewsbury, Dinas Powys, Doncaster, Dudley, Dundee, Dunstable, Durham, Dyce, Eastbourne, Edinburgh, Egham, Epsom, Esher, Eton, Falmer, Gateshead, Gatton Bottom, Gillingham, Glasgow, Gloucester, Gravesend, Grays, Great Yarmouth, Grimsby, Guildford, Halifax, Harlington London, Harlow, Hastings, Hebburn, Hemel Hempstead, Hextable, High Wycombe, Horwich, Hove, How Wood, Huddersfield, Hull, Inverness, Ipswich, Iver, Jarrow, Joyden's Wood, Kemprow, Kettering, Lancaster, Leeds, Leicester, Lincoln, Lisburn, Liverpool, Llandudno, London, Longford, Loughborough, Lowestoft, Luton, Maidenhead, Maidstone, Manchester, Mansfield, Middlesbrough, Milton Keynes, Molesey, Monifieth, Morley, Musselburgh, New Denham, Newbury, Newcastle, Newcastle-under-Lyme, Newtownabbey, North Shields, Northampton, Norwich, Nottingham, Nuneaton, Oldham, Orpington, Oxford, Penarth, Peterborough, Plymouth, Plympton, Portsmouth, Potters Bar, Rainham, Reading, Redhill, Richings Park, Rochdale, Rotherham, Royal Leamington Spa, Royal Tunbridge Wells, Rugby, Salford, Sheffield, Shelf, Shepperton Green, Shinfield, Shirehampton, Slough, Solihull, South Shields, Southampton, Southend-On-Sea, St Albans, Staines-upon-Thames, Stapleford, Stevenage, Stockport, Stockton-on-Tees, Stoke-on-Trent, Stranraer, Sunbury, Sunderland, Swansea, Swindon, Tatling End, Thornaby-on-Tees, Thorpe, Thundersley, Trumps Green, Tynemouth, Virginia Water, Wakefield, Wallasey, Waltham Abbey, Warrington, Washington, Watford, Wavertree, West Bromwich, Weybridge, Whickham, Whitley Bay, Wickersley, Windsor, Wolverhampton, Worthing, Wythenshawe, York
You'll need a 5G-ready phone and a 5G-enabled Pay Monthly plan to access O2's 5G network.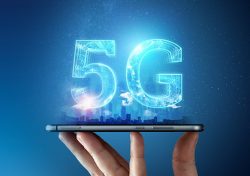 O2's 5G mobile network originally launched in October 2019, using newly acquired 3.5GHz spectrum (5G NR band n78). Originally, they were the last of the major mobile networks to launch a 5G service, having been beaten by the other three networks (EE in May 2019, Vodafone in July 2019 and Three in August 2019). However, they've recently caught up rapidly with their roll-out. At the moment, they're also the only UK mobile network not to be using equipment from Huawei in their network. This allows them to continue their rollout without the uncertainty around restrictions being placed on the use of Huawei equipment in 5G networks.
There's more information on O2's website about the benefits of 5G technology for consumers and for business. Unfortunately, it isn't currently possible to get 5G coverage on O2 Pay As You Go.
Other Coverage Types
In addition to their new 5G network, O2 continues to offer older forms of coverage including 2G, 3G and 4G.
2G Coverage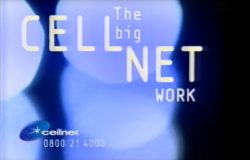 2G is the oldest type of mobile coverage that's still available on O2. O2's 2G network dates back to 1994 when it was still known as Cellnet (and then later as BT Cellnet). Nowadays, O2's 2G network is used less frequently and mainly serves as a backup for when newer types of coverage are not available.
O2's 2G network will allow you to make and receive phone calls along with SMS text messages. You can also access the internet at dial-up speeds (up to 0.3Mbit/s using GPRS and EDGE technology).
O2's 2G network uses 900MHz spectrum. This is the same frequency as Vodafone's 2G network, and a lower frequency than EE's 2G network which uses 1800MHz spectrum. For this reason, the signals from their 2G network should travel further than the signals from EE's 2G network.
3G Coverage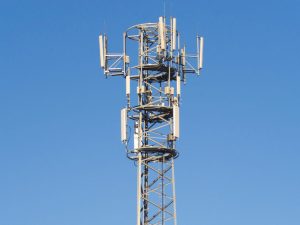 O2's 3G network allows you to make and receive phone calls and text messages. In addition, you can use mobile data at dual-carrier HSPA+ speeds (up to 42Mbit/s download).
Nowadays, your mobile phone will connect to 3G where newer 4G coverage isn't yet available. Lots of mobile phones will also drop back to 3G coverage when you're making or receiving a phone call (unless you have a smartphone that supports Wi-Fi Calling or 4G Calling). For this reason, it's still important to make sure you have 3G coverage where you live.
O2's 3G network mainly uses 2100MHz spectrum. In some areas, a longer-range 3G service is also available using 900MHz spectrum that has been upgraded from 2G.
4G Coverage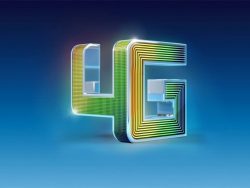 O2's 4G service launched in August 2013. Nowadays, it's available to 99% of the UK's population, both with indoor and outdoor coverage.
Nowadays, 4G is the most common type of coverage used by customers on O2. You can access Category 6 LTE download speeds of up to 300Mbit/s on O2's network. In practice, however, actual download speeds are normally closer to 25Mbit/s (dependent on your location, coverage and capacity on your local mast).
O2's 4G coverage mainly uses band 20 (800MHz) LTE spectrum. In addition, further 4G coverage is available in some areas using band 1 (2100MHz), band 3 (1800MHz), band 8 (900MHz) and band 40 (2300MHz) LTE spectrum.
4G Calling & Wi-Fi Calling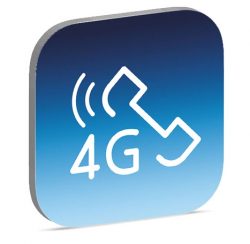 If you're an O2 Pay Monthly customer with a compatible smartphone, you can use their 4G Calling and Wi-Fi Calling service for phone calls.
At the time of writing, 4G Calling and Wi-Fi Calling are available on the following devices:
iPhone SE 2020, 11, 11 Pro, 11Pro Max, iPhone Xs, iPhone Xs Max, iPhone X, iPhone Xr, iPhone 8 Plus, 8, 7 Plus, 7, 6s Plus, 6s, 6 Plus, 6, SE
Samsung Galaxy Xcover Pro, A51, A71, S10 Lite, Galaxy Z Flip, S20, S20 Plus, S20 Ultra, S10 5G, Note10, Note10 Plus 5G, S10, S10e, S10 Plus, S9, S9 Plus, S8, S8 Plus, Note8, S7*, S7 edge* and J3 2017*, A10, A20e, A50, A70, A8, A3 2017, A6, J6, J5 (2017), A5 (2017), Note9, A7, J6+, J4+, A9, A90 5G, A40, Xcover 4S.
Sony Xperia L4, Xperia XZ2, Xperia XZ3, XZ2 Compact, XZ Premium*, Xperia XA2, Xperia XZ1*, Xperia XZ1 Compact*, Xperia 10, Xperia L3, Xperia 5, Xperia 1
Oneplus 5, 5T, 6, 6T
HTC U11*
Doro 8035*
Google Pixel 3, Pixel 3 XL
Xiaomi Mi MIX 3 5G
OPPO Reno 5G
Huawei Mate 20 X 5G, P20 and P20 Pro
Motorola Edge 5G
If you're using an Android-powered device, it will normally need to have been purchased directly from O2 to be compatible with Wi-Fi Calling and 4G Calling. This limitation doesn't apply if you're using an iPhone.
For more information, see O2's webpage on Wi-Fi Calling and 4G Calling. An earlier version of this service used an app called O2 TU Go but this closed in October 2017.
O2 Wi-Fi Hotspots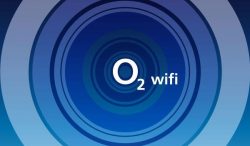 In addition to their 2G, 3G, 4G and 5G mobile coverage, O2 also offers more than 16,000 Wi-Fi hotspots that are dotted across the country. You'll find an O2 Wi-Fi hotspot in many branches of Subway, Argos, Bella Italia, Café Rogue, Las Iguanas, Costa Coffee, Debenhams, All Bar One, McDonalds and Pizza Hut.
Occasionally, O2 advertises their Wi-Fi service as an additional benefit for mobile network customers. In truth, however, most O2 Wi-Fi hotspots are available to everyone free of charge (you just need to sign up with an email address and phone number to use it). The main benefit for O2 customers is access to "O2 Wi-Fi Extra", which allows your phone to automatically connect to the Wi-Fi service at 7,000 hotspots.
You can enter your postcode on O2's online coverage checker to see a map of O2 Wi-Fi hotspots around your location. Tap on the "O2 Wifi Hotspots" button after entering your postcode to see the available hotspots.
For more information about O2 Wi-Fi, please see O2's official website.
International Coverage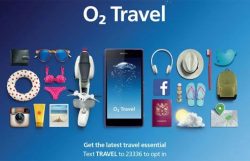 For customers who are travelling abroad to another country, O2 offers international roaming through the O2 Travel service.
At present, 4G coverage is available when roaming in 139 countries, with most other countries offering international roaming at 3G speeds.
If you're travelling to an O2 Europe Zone country, you'll be able to use your normal UK allowances at no extra charge. On selected Pay Monthly plans with at least 10GB of data, you'll also get free roaming in the O2 Travel Inclusive Zone (a further 27 destinations outside of Europe). Elsewhere, you'll pay £4.99/day to use your mobile phone in an O2 Travel country.
For more information, see our full guide to O2 Travel or see the information on O2's official website.
Frequently Asked Questions
How do I check the O2 coverage in my area?

You can use

O2's online coverage map

to check the level of coverage available in your area. This is split out into 2G, 3G, 4G, 4G Calling and 5G coverage types. You'll also see an indication of whether the coverage is available to use when indoors.

Where does O2 offer 5G coverage?
What types of coverage does O2 offer?

O2 currently offers the following

types of coverage

:

5G Coverage: 60 UK towns and cities
4G Coverage: 99% population coverage
3G Coverage: 99% population coverage
2G Coverage: 99% population coverage

What download speeds are available on O2?

You can get

download speeds

of up to 300Mbit/s on O2's 4G network and up to 1,000Mbit/s on O2's 5G network. In practice, actual download speeds vary based on your location. However, they have an average speed of around 25Mbit/s on 4G and around 150Mbit/s on 5G.

Does O2 offer any international coverage?

Yes. O2 offers 4G coverage in 139 countries, with 3G coverage available in most other countries. See the details of

O2 Travel

for more information about how much it'll cost to use your mobile phone abroad.
More Information
For more information about O2's coverage, please see their official website. You can also read our full guide to mobile phone coverage in the UK.