O2 offers 99% population coverage on 2G, 3G & 4G, with the launch of O2's 5G coverage scheduled for October 2019.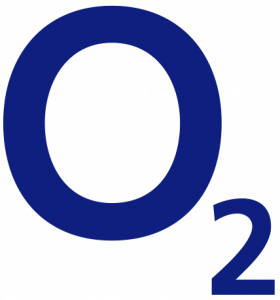 In the UK, O2 currently offers 99% population coverage on their 2G, 3G and 4G mobile networks. On their 4G network, you can currently get up to Category 6 LTE download speeds (up to 300Mbit/s). However, this is due to increase very soon with the upcoming launch of O2 5G.
O2's upcoming 5G network is due to launch in October 2019, initially in Belfast, Cardiff, Edinburgh, Leeds, London and Slough. A total of 20 towns and cities will have O2 5G coverage by the end of 2019, and a total of 50 towns and cities by summer 2020.
In this article, find out how to check your coverage on O2 and see the O2 coverage map for 2G, 3G and 4G. We'll also discuss O2's Wi-Fi Hotspot service, their upcoming 5G network and international coverage when you're abroad in other countries.
O2 Coverage Checker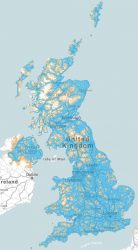 If you'd like to check O2's coverage in your area, you can do this using O2's online coverage map. We'd strongly recommend using this coverage checker before you join O2 on a new price plan or tariff.
You can enter your postcode on O2's website to see a map of the coverage that's available where you live:
Check O2 Coverage (o2.co.uk) →
The coverage map will show you the different types of coverage that are available in your area, including 2G, 3G, 4G and 4G Calling. You'll also get information about whether this coverage is available only outdoors, or indoors as well. In addition, there's a map of O2 Wi-Fi hotspots and nearby O2 phone masts that are available in the vicinity of your postcode.
For further information, read on through the rest of this article to learn about the different types of coverage that are available on O2. You can also read about O2's upcoming 5G network launch as well as international coverage when you're abroad in other countries.
Coverage Types
2G Coverage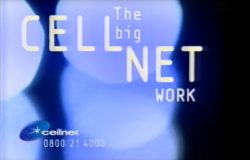 2G is the oldest type of mobile coverage that's still available on O2. O2's 2G network dates back to 1994 when it was still known as Cellnet (and then later, BT Cellnet). Nowadays, O2's 2G network is used less frequently and mainly serves as a backup for when the newer types of coverage are not available.
O2's 2G network will allow you to make and receive calls along with SMS text messages. You can also access the internet, but only at dial-up speeds (up to 0.3Mbit/s using GPRS and EDGE technology).
O2's 2G network uses 900MHz spectrum. This is the same frequency as Vodafone's 2G network, and a lower frequency than EE's 2G network which uses 1800MHz.
3G Coverage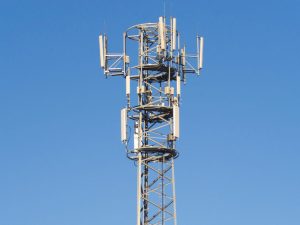 O2's 3G network allows you to make and receive phone calls and text messages. In addition, you can also access mobile data at up to dual-carrier HSPA+ speeds (up to 42Mbit/s).
Nowadays, your mobile phone is only likely to connect to 3G when newer 4G coverage isn't available. However, many mobile phones will drop back to 3G coverage when you're in the middle of making a phone call (this is unless you have a smartphone that supports Wi-Fi Calling or 4G Calling technology on O2). For this reason, it's still important to have 3G coverage where you live.
O2's 3G network primarily uses 2100MHz spectrum. In certain areas, a longer-range 3G service is also available using spectrum at 900MHz that has been converted from 2G.
4G Coverage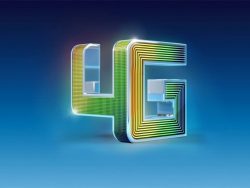 O2's 4G service launched in August 2013. Nowadays, it's available to 99% of the UK's population, both when indoors and outdoors.
Today, 4G is the most common type of coverage used by O2 customers. It offers Category 6 LTE download speeds of up to 300Mbit/s. In practice, however, actual download speeds are normally much less than this, and are normally closer to 30Mbit/s (dependent on coverage and congestion).
O2's 4G coverage primarily uses band 20 (800MHz) LTE spectrum. In addition, further 4G coverage is also available in some areas using band 3 (1800MHz), band 1 (2100MHz) and band 40 (2300MHz) LTE spectrum.
4G Calling & Wi-Fi Calling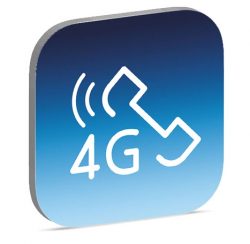 O2 offers 4G Calling and Wi-Fi Calling to customers with a compatible smartphone on Pay Monthly plans.
At the time of writing, 4G Calling and Wi-Fi Calling are available on the following devices:
iPhone Xs, iPhone Xs Max, iPhone X, iPhone Xr, iPhone 8 Plus, 8, 7 Plus, 7, 6s Plus, 6s, 6 Plus, 6, SE
Samsung Galaxy S10, S10e, S10 Plus, S9, S9 Plus, S8, S8 Plus, Note8, S7, S7 edge and J3 2017, A10, A20e, A50, A70, A8, A3 2017, A6, J6, J5 (2017), A5 (2017), Note9, A7, J6+, J4+, A9
Sony Xperia XZ2, Xperia XZ3, XZ2 Compact, XZ Premium, Xperia XA2, Xperia XZ1, Xperia XZ1 Compact, Xperia 10, Xperia L3
Oneplus 5, 5T, 6, 6T
HTC U11
Doro 8035
Google Pixel 3, Pixel 3 XL
4G Calling and Wi-Fi Calling should work on any iPhone that's supported by the service (regardless of where the iPhone was originally purchased). For Android, you'll normally need to be using a device that runs on O2-provided firmware. This usually means the device will need to have been purchased directly from O2.
For more information, see O2's webpage on Wi-Fi Calling and 4G Calling. An earlier version of this service (O2 TU Go) closed in October 2017.
O2 Wi-Fi Hotspots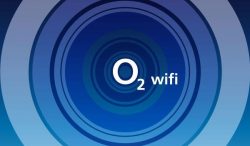 In addition to their 2G, 3G and 4G mobile coverage, O2 also offers more than 15,000 Wi-Fi hotspots that are dotted across the country. You'll find an O2 Wi-Fi hotspot in many branches of Subway, Argos, Bella Italia, Café Rogue, Las Iguanas, Costa Coffee, Debenhams, All Bar One, McDonalds and Pizza Hut.
O2 sometimes advertises their Wi-Fi service as an additional benefit for customers. In truth, however, most O2 Wi-Fi hotspots are available free of charge to customers on any mobile network (you just need to sign up to use it). The main benefit for O2 customers is "O2 Wi-Fi Extra", which allows your phone to automatically connect to the Wi-Fi service at 7,000 hotspots.
You can enter your postcode on O2's online coverage checker to see a map of O2 Wi-Fi hotspots around you. You'll need to tap on the "O2 Wifi Hotspots" button to see all of the available hotspots.
For more information about O2 Wi-Fi, please see O2's official website.
O2 5G Coverage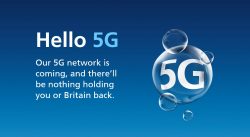 O2 will launch 5G mobile coverage in 20 towns and cities during 2019. An initial launch will be in six cities during October 2019 (Belfast, Cardiff, Edinburgh, Leeds, London and Slough). This will offer greater network capacity along with faster download speeds and a lower amount of latency.
Now Live
30 towns and cities are live on O2 5G (May 2020)
Belfast, Birmingham, Bradford, Bristol, Cardiff, Chatham, Coventry, Derby, Eastbourne, Edinburgh, Gateshead, Glasgow, Leeds, Leicester, Lisburn, Liverpool, London, Lowestoft, Luton, Manchester, Mansfield, Newcastle, North Shields, Northampton, Norwich, Nottingham, Sheffield, Slough, South Shields, Stoke-on-Trent
Planned &
Announced
20 towns and cities planned
Aberdeen, Birkenhead, Brighton, Cambridge, Hove, Kingston-upon-Thames, Milton Keynes, Newbury, Plymouth, Portsmouth, Southampton, Sunderland, Warrington, Wolverhampton (Summer 2020)
Blackpool, Bournemouth, Eton, Guildford, Reading, Windsor (January 2020)
The first 5G handsets to launch on O2 will be the Samsung Galaxy S10 5G and the Xiaomi Mix 3 5G.
It's certainly fair to say that O2 has been lagging a little behind rival mobile networks when it comes to the launch of 5G. Whilst other mobile networks have already launched a 5G service (EE in May 2019, Vodafone in July 2019 and Three in August 2019), O2 have been the slowest to roll out 5G with their expected launch date of October 2019.
O2's slower 5G roll-out is partly due to their evolving strategy for 5G. Initially, they said their 5G network would only launch some time during 2020. This is because they wanted to bypass 5G NSA (5G non-standalone) technology, going directly to the more advanced 5G SA (5G standalone) technology.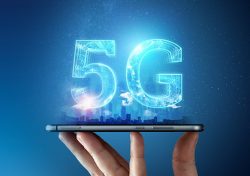 The key difference between the two technologies is that 5G NSA mobile networks are supported by existing 4G networks. This means your mobile phone will need to connect to both 4G and 5G at the same time. You'll get some benefits like increased capacity and faster download speeds, but the full benefits of 5G (including lower latency) are only possible with standalone 5G technology.
Since their initial decision, O2 has backtracked slightly and decided to launch a non-standalone 5G service (5G NSA) in 2019.
O2 are still yet to announce their pricing strategy for 5G so it's difficult to know whether they'll charge a premium for it.
For more information, see O2's guide to the 5G rollout. You can also see our full city-by-city launch tracker for 5G in the UK.
International Coverage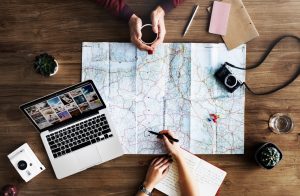 For customers travelling abroad to other countries, O2 offers an international roaming service. This includes 4G roaming in 120 countries.
For customers travelling inside of O2's Europe Zone, it's possible to use your UK minutes, texts and data allowance at no extra charge.
Outside of Europe, it normally costs £4.99/day to use your mobile phone in O2 Travel countries. Selected price plans come with the O2 Travel Inclusive Zone Bolt-On which gives you inclusive roaming in 27 countries at no extra cost (including the USA, Canada, Mexico, Australia and New Zealand).
For more information about the international coverage on O2, please see this page on O2's website.
More Information
For more information about O2's coverage, please see their official website. You can also read our full guide to mobile phone coverage in the UK.