Sky Mobile offers coverage from O2. 4G coverage is available to 99% of the UK population, with 5G coverage available in more than 100 towns & cities.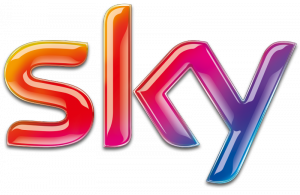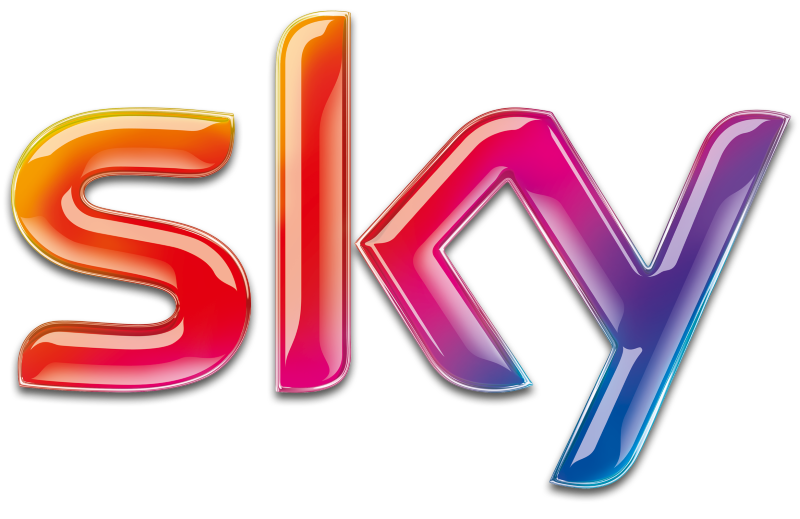 In the UK, Sky Mobile offers 99% population coverage on 2G, 3G and 4G using the O2 network. 5G coverage is also available to customers in 193 UK towns and cities. All Sky Mobile price plans include 4G coverage as standard, with a free upgrade to 5G coverage if you're a Sky VIP loyalty member.
In this article, we'll review the coverage that's available on Sky Mobile. We'll start by looking at the Sky Mobile coverage map, before discussing the different types of coverage available on the service. We'll then discuss the 5G coverage on Sky and the international coverage that's available when you travel abroad to other countries.
Sky Mobile Coverage Checker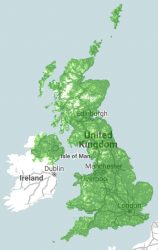 In the UK, Sky Mobile uses O2 as their network coverage provider. Customers using the Sky Mobile service will therefore receive the same level of coverage as customers on O2. This is also the same level of coverage that's available on other O2 MVNOs such as giffgaff and Tesco Mobile.
The easiest way to check Sky Mobile's coverage in your area is by using Sky Mobile's online coverage map. Simply enter your postcode on their website to see the coverage that's available in your area. This is split out by indoor and outdoor coverage, as well as the type of coverage available (including 2G, 3G, 4G, 4G Calling and 5G).
Check Sky Mobile Coverage (sky.com) →
For further background on the five different types of coverage, read on to find out more. We'll also discuss Sky's 5G network rollout in more detail.
Coverage Types
In the UK, Sky Mobile currently offers five types of coverage: 2G, 3G, 4G, 4G Calling and 5G. You can get a separate result for each type of coverage on Sky's online coverage checker. In the following section, we'll discuss each of them in more detail.
2G Coverage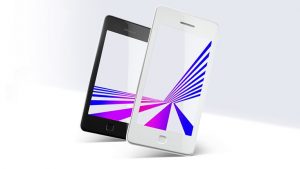 The most basic form of coverage available on Sky Mobile is their legacy 2G mobile network coverage. Nowadays, 2G is only really used as a backup of last resort where newer types of mobile coverage like 3G and 4G are not yet available.
The 2G coverage on Sky Mobile allows you to make and receive phone calls. You can also send and receive SMS text messages, as well as browsing the internet at dial-up speeds (download speeds of up to 0.3Mbit/s are available using 2G EDGE technology).
Check 2G Coverage on Sky Mobile →
Sky offers 99% population coverage on 2G, using O2's 900MHz spectrum.
3G Coverage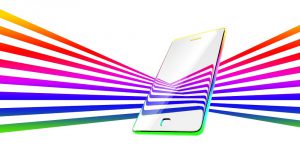 Sky Mobile offers 3G coverage to 99% of the UK's population. Their 3G service allows you to make and receive phone calls, as well as SMS text messages and mobile data at up to 42Mbit/s (using dual-carrier HSPA+ technology).
3G coverage will normally be used for making phone calls on Sky Mobile, unless your device is enabled for 4G Calling and you're in a 4G Calling coverage area. It may also be used in areas where 4G coverage is not yet available.
Check 3G Coverage on Sky Mobile →
Sky Mobile uses coverage from O2 for their 3G service. Usually, this 3G service uses O2's 2100MHz spectrum. However, a longer-range 900MHz 3G service is also available for use in certain areas on Sky Mobile.
4G Coverage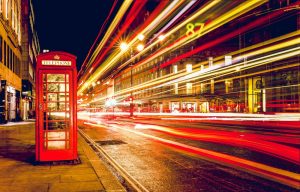 4G is the most common type of coverage in use on Sky Mobile today. Available to around 99% of the UK's population, it offers Category 6 LTE download speeds of up to 300Mbit/s. In reality, actual download speeds will vary based on location, but an average speed of about 15-30Mbit/s is realistic.
You can check the availability of 4G coverage in your area by entering your postcode on Sky's online coverage map and selecting the results for "4G":
Check 4G Coverage on Sky Mobile →
4G Calling & Wi-Fi Calling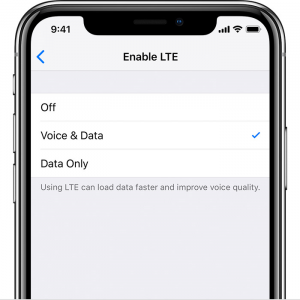 Sky Mobile offers 4G Calling and Wi-Fi Calling to customers who have a compatible smartphone.
4G Calling (VoLTE) allows you to make and receive phone calls when connected to Sky's 4G network. This avoids your mobile phone from needing to drop down to 3G each time, giving better reliability and faster download speeds when you're on a phone call.
4G Calling is currently available on the devices listed here. According to Sky, 4G Calling should work with the Samsung Galaxy S9 and the Samsung Galaxy S9+. It may also work on some other devices not purchased from Sky Mobile, though it might be necessary to first update to the latest software.
Wi-Fi Calling is a feature of Sky Mobile that allows you to make and receive phone calls, even where a mobile signal isn't available. You simply need to be connected to a Wi-Fi network to use it, and the feature is available on all of the devices listed here. Devices that work with Wi-Fi Calling on Sky include the iPhone 6 and later as well as the Samsung Galaxy S8 and newer devices.
Sky Mobile 5G Coverage

At present, Sky Mobile offers 5G coverage in 193 UK towns and cities. The benefits of using 5G coverage on Sky Mobile include access to faster download speeds (averaging 150Mbps), greater network capacity and a lower amount of latency.
It's free to add 5G coverage to any Sky Mobile price plan, providing you also join the Sky VIP loyalty programme. There's no cost for signing up to Sky VIP – you simply need to follow the joining instructions here. For customers not wanting to sign up for the Sky VIP programme, it'll cost an extra £5/month to add 5G to your price plan (with the first month free).
At present, 5G coverage is available on Sky in the following UK towns and cities:
Now Live
193 towns and cities are live on Sky Mobile 5G (May 2023)
Aberdeen, Allesley, Altrincham, Ambleside, Ashford, Aughton, Aylesbury, Banbury, Banstead, Basildon, Basingstoke, Beaconsfield, Bedford, Belfast, Bilston, Birkenhead, Birmingham, Birstall, Blackburn, Blackpool, Blaydon, Bolton, Bournemouth, Bradford, Bradley Stoke, Bridge of Don, Brighton, Bristol, Brombourgh, Burton upon Trent, Bury St Edmunds, Byfleet, Calverley, Cambridge, Cardiff, Chadwell St Mary, Chatham, Cheadle, Chelmsford, Cheltenham, Chertsey, Chesterfield, Chilworth, Chipstead, Clacton-on-Sea, Colchester, Coventry, Danderhall, Darlington, Dartford, Derby, Dewsbury, Dinas Powys, Doncaster, Dudley, Dundee, Dunstable, Durham, Dyce, Eastbourne, Edinburgh, Egham, Epsom, Esher, Eton, Falmer, Gateshead, Gatton Bottom, Gillingham, Glasgow, Gloucester, Gravesend, Grays, Great Yarmouth, Grimsby, Guildford, Halifax, Harlington London, Harlow, Hastings, Hebburn, Hemel Hempstead, Hextable, High Wycombe, Horwich, Hove, How Wood, Huddersfield, Hull, Inverness, Ipswich, Iver, Jarrow, Joyden's Wood, Kemprow, Kettering, Lancaster, Leeds, Leicester, Lincoln, Lisburn, Liverpool, Llandudno, London, Longford, Loughborough, Lowestoft, Luton, Maidenhead, Maidstone, Manchester, Mansfield, Middlesbrough, Milton Keynes, Molesey, Monifieth, Morley, Musselburgh, New Denham, Newbury, Newcastle, Newcastle-under-Lyme, Newtownabbey, North Shields, Northampton, Norwich, Nottingham, Nuneaton, Oldham, Orpington, Oxford, Penarth, Peterborough, Plymouth, Plympton, Portsmouth, Potters Bar, Rainham, Reading, Redhill, Richings Park, Rochdale, Rotherham, Royal Leamington Spa, Royal Tunbridge Wells, Rugby, Salford, Sheffield, Shelf, Shepperton Green, Shinfield, Shirehampton, Slough, Solihull, South Shields, Southampton, Southend-On-Sea, St Albans, Staines-upon-Thames, Stapleford, Stevenage, Stockport, Stockton-on-Tees, Stoke-on-Trent, Stranraer, Sunbury, Sunderland, Swansea, Swindon, Tatling End, Thornaby-on-Tees, Thorpe, Thundersley, Trumps Green, Tynemouth, Virginia Water, Wakefield, Wallasey, Waltham Abbey, Warrington, Washington, Watford, Wavertree, West Bromwich, Weybridge, Whickham, Whitley Bay, Wickersley, Windsor, Wolverhampton, Worthing, Wythenshawe, York
For more information, see our Sky Mobile 5G coverage map. There's also further information on the Sky Mobile website.
International Coverage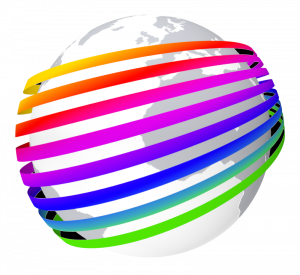 If you're travelling abroad to another country, you can use your mobile phone whilst you're there through Sky's international roaming service.
For customers travelling to an EU or EEA country, there's no extra cost to use your mobile phone abroad. Sky's Roaming Passport feature allows you to use your normal UK allowances, including your minutes, texts and data abroad at no additional cost.
For customers travelling to one of 12 destinations outside Europe (Australia, Canada, Christmas Island, Cocos Islands, Hong Kong, New Zealand, Qatar, South Africa, Switzerland, Thailand, Turkey and the USA), Sky offers their £6 daily Roaming Passport Plus. This allows you to use your normal UK allowances for an extra £6 per day (with the exception that data usage within Sky TV apps will not be zero-rated when you're travelling outside Europe).
For more information about international roaming charges and coverage, see the Sky Mobile website.
More Information
For more information about the coverage on Sky Mobile, please see Sky's official website. You can also read our guide to the coverage on O2 (Sky's network coverage provider) or our full guide on how mobile coverage works in the UK.