Hullomail: Free Visual Voicemail Alternative for iPhone (Orange & Vodafone), Android, Blackberry Users
May 14th, 2010
If your iPhone is on the Orange or Vodafone networks, or if you're using an Android of Blackberry smartphone you won't have Visual Voicemail on your phone. Hullomail is a free alternative.
What is Visual Voicemail?

photo: Philippe Put
Traditional voicemail services require you to call a certain number to pick up your voicemail messages, listen to all the voicemail messages in order and feature voice menus to delete/keep the voicemail or to return a call.
Visual voicemail services are different in that they provide a graphical user interface to a voicemail service. This means (either through an application downloaded to the phone or using a built-in feature of the phone) it is possible to see at a glance all of the voicemail recordings you have, fast forward them, etc. in a much more intuitive interface.
The best known visual voicemail implementation is Apple's Visual Voicemail for iPhone. In the UK, it's only available on the O2 network. If you're on Orange or Vodafone, you'll need to use traditional voicemail or find an alternative visual voicemail service. Hullomail is a free visual voicemail service.
What is Hullomail?
Hullomail is a free visual voicemail service. When you set up Hullomail, you ask your network to redirect all unanswered calls to Hullomail instead of your provider's voicemail service. Hullomail integrates into Google Mail (all your voicemail messages appear in your e-mail inbox as attachments) and into the iPhone, Blackberry and Android smartphones through downloadable applications.
How do I use it?

photo: jenny downing
Firstly, you'll need to set up a conditional divert with your network. PAYG customers generally cannot set up conditional diverts so probably won't be able to use Hullomail. You should also check whether your network charges extra for call diverts. Most networks take diverted minutes from your call allowance but some networks such as T-Mobile will charge them separately from your call allowance (so diverted calls have a cost of 30p/minute).
Once you've done that, you'll have to download the iPhone, Blackberry or Android application (depending on the platform of your phone). If you don't have a smartphone, you can listen to your voicemails within Google Mail (you could set up email on your phone to receive notification of new voicemail messages)
How much does it cost?
Hullomail itself is a free service. However, you may be charged for call forwarding – some providers take forwarded calls from your minutes (i.e. inclusive airtime allowance) whereas some networks including T-Mobile do not. Additionally, you might incur data charges when accessing your voicemail (not a worry if you've got an unlimited internet package).
About Ken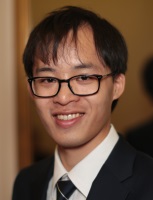 My passion is helping people to get the most out of their mobile phone. I've been blogging at Ken's Tech Tips since 2005.
Aside from writing about mobile technology, my interests are in software development, digital marketing and physics. Outside of the blog, I work with numerous technology companies helping them to explain their product and helping them to market it to consumers. Please get in touch for more information.