Free Mobile Phone Upgrades: How to get them, the catches and the costs
September 26th, 2010
Find out if you're eligible for a "free" phone upgrade, how to request a upgrade, why upgrades aren't really free and what costs may be involved.

Many people are usually surprised at the fact that they're eligible for a free mobile phone upgrade. Pay Monthly customers are usually eligible for a free upgrade in the last month of their mobile phone contracts – and your network often won't tell you. In this article, we discuss how to find out if you're eligible, how to obtain an upgrade and the hidden costs that may lie behind behind "free" upgrades. We also outline your alternative options.
Am I eligible for a "free" upgrade of my mobile phone?
If you have a Pay Monthly contract (this excludes SIM-only tariffs which are provided without a phone), you are normally eligible for a "free" upgrade in the final month of your contract. For example, if you have a 24 month contract, you'll be eligible for a free upgrade in month 24 of the contract.
By claiming a "free" upgrade, you'll have to sign another contract. This will tie you in to the tariff and phone for another 18 months or 24 months. If you're reluctant to do this, see our discussion of SIM-only alternatives below.
Will my network notify me if I'm eligible for an upgrade?
No, not necessarily. You will need to check when you started your contract and whether you've yet come to the initial period of the contract. Your mobile contract will still continue to operate past the initial period (e.g. if you are 28 months into a 24-month contract).
What upgrades will I be offered?
You can get a good indication by visiting the website of your mobile phone network and looking at the range of phones they offer on their Pay Monthly tariffs:
The range and price of phones available to upgrading customers is normally identical to the range offered to new customers.
I'm not yet eligible for a "free" upgrade from the network. Can I still change/update my phone?
Yes. You can purchase a new mobile phone at any time and use it with your existing contract. You can either buy a SIM-free or unlocked phone or a Pay As You Go handset on the same network. Simply remove the SIM card from your existing handset and put it into your new phone. Your phone number and airtime allowance will stay the same.
If you're upgrading to a smartphone, make sure your tariff has inclusive internet access.
I want to upgrade to an smartphone (e.g. iPhone,  Android or BlackBerry). Is this possible?
Yes, this should be possible but your network may charge you for an upgrade to a smartphone, particularly if you are on a price plan with monthly cost of £35 and below. You may also have to upgrade your tariff to include internet/data access.
If you decide to purchase your own smartphone to use with your existing tariff, make sure your tariff includes internet/data access. You can normally add this to your existing contract for around £5/month.
What are the alternatives to a "free" upgrade? Why isn't the upgrade really free?
The biggest drawback of a "free" upgrade are that you'll have to lock yourself into a new 24-month contract (or sometimes 18 months). This means you'll miss out on any of the new phones or tariffs which are released in the next 24-months.
A popular option for many people is to defer the upgrade to a new phone by switching to a cheaper SIM-only tariff. A SIM-only tariff is similar to a traditional mobile phone contract but without the free phone (you only get airtime). You'll notice that SIM-only tariffs are typically about £15/month (£160/year) cheaper than traditional contracts. This is because traditional contracts include a "premium" to cover the cost of providing the phone. For this reason, "free" phones aren't really free… you just pay for it through the contract instead.
All of the big networks (3, O2, Orange, T-Mobile, Tesco Mobile and Vodafone) offer SIM-only tariffs. The SIM-only market is incredibly competitive meaning you'll get tons of minutes/texts for a low monthly price. For example, you could get 300 minutes and unlimited texts for £10/month or 600 minutes and unlimited texts for £15/month on Vodafone. See our guide to the best value SIM-only tariffs and the best value SIM-only tariffs for smartphone users.
SIM-only tariffs are typically 1-month rolling contracts or a 12 month contract. This means they give you a lot of flexibility for you to decide  when to upgrade your phone in the future.
How much can I save by switching to a SIM-only tariff?
Most people find that they can save about £180/year without losing any minutes/texts by switching to a SIM-only tariff. For those who don't normally use up the entirety of their airtime allowance, savings might be even greater.
To get an idea of how much you might save, see our guide to the best value SIM-only tariffs and the best value SIM-only tariffs for smartphone users. You should find that you can get the same number of minutes as well as unlimited texts for approximately £15/month less than your current contract.
If you are switching network for a cheaper SIM-only tariff, you can keep your existing  phone number. Simply ask your existing network for a PAC code.
About Ken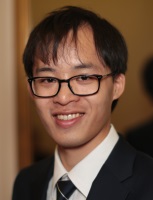 My passion is helping people to get the most out of their mobile phone. I've been blogging at Ken's Tech Tips since 2005.
Aside from writing about mobile technology, my interests are in software development, digital marketing and physics. Outside of the blog, I work with numerous technology companies helping them to explain their product and helping them to market it to consumers. Please get in touch for more information.