T-Mobile offering 100 free minutes every month on Pay As You Go
February 1st, 2011
T-Mobile are currently offering their Pay As You Go customers 100 free cross-network minutes every month providing they top up by £10.

T-Mobile are today revamping their Pay As You Go proposition with the launch of a Pay As You Go tariff offering 100 free minutes every month subject to a £10 top-up. T-Mobile customers will be able to use their free minutes to call friends on any network (or BT landlines) and will keep the entire amount they topped-up by.
What happens if I don't top up in a given month?
If you do not top up by £10 or more in a given month, you will not receive your free allowance of 100 minutes. You can top-up again at any time to receive a new allowance of 100 minutes.
How much do T-Mobile normally charge for calls, texts and internet access?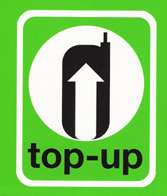 T-Mobile charge 20p/minute for calls within the UK (to both landlines and mobile phones), 12p per text and £1 per day for internet access. If you send a lot of text messages or have a smartphone, it's worth looking into one of T-Mobile's Pay As You Go Boosters. A £5/month booster will buy you either "unlimited texts" or "500MB internet" (it is possible to choose both). Even better, you could pay for 6 months internet upfront at the discounted rate of £3.33/month. This makes T-Mobile the cheapest Pay As You Go internet tariff in the UK.
| | Standard Price | Price with Bundle |
| --- | --- | --- |
| Calls | 20p/min | 100 free minutes |
| Texts | 12p | Unlimited for £5/month |
| Internet | £1/day | 500MB for £3.33/month |
How does this compare to alternative deals?
T-Mobile's deal is the only UK Pay As You Go tariff offering free any-time any-network UK calls. The only other Pay As You Go deal which offers free UK calls is Orange's Canary tariff. For a £10 top-up, you'll get 100 minutes and 100 texts but it comes with the restriction that the free minutes & texts can only be used in the evenings and weekends.
If you text a lot or you have a smartphone, it might be worth looking into tariffs which offer free texts and internet instead. O2 Text and Web, Orange Dolphin and Vodafone Freebees all offer an allowance of 300 texts and 500MB internet (only 100MB internet for Orange Dolphin) with a £10 top-up.
It's also worth distinguishing between this tariff and "add-on" tariffs such as O2's Simplicity PAYG, Giffgaff's Goodybags and Three's All in One tariff. On these tariffs, you'll have to spend your credit to buy bundles of minutes, texts and internet. On the T-Mobile tariff, the 100 minutes are free and you'll keep all of your credit. On some of the other tariffs, you'll use up £10 of your credit to buy 100 minutes, unlimited texts and some internet. Note that the fact you can keep your credit on T-Mobile doesn't automatically make it a better value deal – these "add-on" tariffs could include more minutes as well as texts and internet. Our Pay As You Go comparison tool will help you find the best value tariff for you.
Can I use my 100 free minutes on the Orange network?

photo: K.Hurley
Yes. You'll need to register to roam on the Orange network. Minutes made through the T-Mobile and Orange networks will be charged in the exact same way and you will be able to use your allowance regardless of the network you are connected to.
Where can I get a T-Mobile Pay As You Go SIM card?
T-Mobile are offering free Pay As You Go SIM cards through their website. You can use this within your existing mobile phone providing it is unlocked (or it was sold as a T-Mobile phone).
What phones are available on T-Mobile Pay As You Go?
If you're looking for a new mobile phone, it is possible to buy a new phone directly from T-Mobile with the "100 free minutes" offer tariff. Of particular note are the Blackberry Curve 8520 and the Android-powered HTC Wildfire – both cost £150. For lower-end options, a huge range of phones are available from £10.
Can I keep my existing phone number if I switch to T-Mobile?
Yes. Ask your existing network for a PAC Code. This allows you to move your mobile phone number between networks. Once you've received your new T-Mobile SIM card, provide the PAC code to T-Mobile. They'll handle the porting of the number; it should take up to two working days. Our PAC Code Finder tool can take you through the process step-by-step.
Can existing T-Mobile customers get this deal?
Yes but you'll need to opt in to receive the 100 free minutes by calling 146 from your T-Mobile phone. If you're currently opted in to a different reward (e.g. the unlimited texts reward which was available before), the "100 free minutes" reward will replace your existing reward.
I'm new to T-Mobile. Where can I get this deal?
You can register to receive a free T-Mobile Pay As You Go SIM card through the T-Mobile website.
About Ken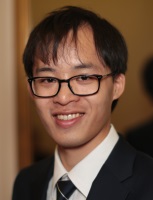 My passion is helping people to get the most out of their mobile phone. I've been blogging at Ken's Tech Tips since 2005.
Aside from writing about mobile technology, my interests are in software development, digital marketing and physics. Outside of the blog, I work with numerous technology companies helping them to explain their product and helping them to market it to consumers. Please get in touch for more information.