Giffgaff's "Hokey Cokey" Labs goodybag offers free minute for every minute you're called
January 10th, 2011
Giffgaff's "Hokey Cokey" tariff gives you an extra minute of free calls for every minute of calls you receive.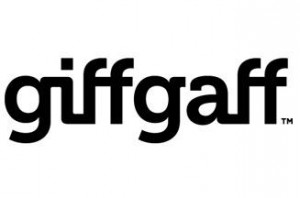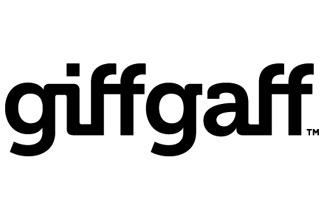 The "people-powered" network Giffgaff has launched a "Hokey Cokey" labs goodybag which offers 60 minutes and 300 texts for £5/month. Named after the dance of the same name, the tariff is unique in that customers will get an extra minute of free calls for every minute of calls that they receive – a deal reminiscent of Three's now-defunct WePay tariff from 2007. The "experimental" tariff will be available on the Giffgaff network until the 31st March 2011.
Who are Giffgaff?
Giffgaff is a virtual mobile network which runs on the O2 network. It's a fully-owned subsidiary of O2 but doesn't use the O2 brand name. According to Giffgaff, their unique selling point is that their network is "people-powered". This means that Giffgaff members answer support queries on the Giffgaff forums and promote the network by telling their friends about it. Giffgaff members are rewarded with extra credit or cash for contributing to the network.
Another key difference between Giffgaff and traditional mobile phone networks is that they don't provide mobile phones themselves. You'll have to provide your own phone and it'll need to be unlocked and compatible.
If you're not a Giffgaff member, you can order a free Giffgaff SIM card.
How does the "Hokey Cokey" goodybag work?
You'll pay £5/month for the "Hokey Cokey" goodybag. For that, you'll get:
| | |
| --- | --- |
| Minutes: | 60 minutes & 1 minute for every full minute you're called |
| Texts: | 300 texts |
| Data: | 100MB/day (available without Goodybag) |
You'll get an additional minute for every minute of calls you receive from UK/international landlines and mobiles. Calls from other Giffgaff members do not contribute to your extra minutes as there are no termination rates involved in the call (see below). Your extra minutes will expire at the same time as your Goodybag and won't roll over (so it's no good if somebody makes a long phone call to you the day before your Goodybag expires!).

photo: Jingles the Pirate
Outside of your allowance you'll revert to Giffgaff's standard tariff of 8p/minute for calls and 4p per text message. See the full terms and conditions on the Giffgaff website.
Whilst we think it's an interesting concept to receive an extra free minute for every minute you're called, we do have our doubts to how practical the tariff really is. The problem is that the price you pay for your calls will boil down to something which is totally out of your control: how many calls you receive and how long you talk for on those calls.
For example, you make 300 minutes worth of outgoing calls each month on average. You know exactly what it'll cost on Pay Monthly tariff – £10/month on Three's SIM-only tariff for example. With the "Hokey Cokey" goodybag, it could cost you anything between £5/month and £24.20/month. So how much are you supposed to top up by at the start of the month? What is the etiquette on asking your friends to call you back so you can get those extra free minutes? Will telemarketers finally become your best friends; should you rejoice every time you receive a telemarketing call?
How does "Hokey Cokey" compare to other tariffs?
For the reasons described in the previous section, it's incredibly difficult to compare the "Hokey Cokey" tariff to other tariffs on the market. If you receive a lot of calls and regularly, you might find that it's the best value tariff on the market. But if you make a lot more calls than you receive, you'll probably be much better off with a SIM-only tariff.
Looking at just the basic allowance of 60 minutes, 300 texts and 100MB/day internet, the "Hokey Cokey" tariff is a great deal. If you're unlikely to ever use more than 60 minutes or 300 texts in one month, "Hokey Cokey" is a clear winner. You won't find anything else like it for £5/month. If you use more than 60 minutes and 300 texts, the answer is much less clear cut and will really depend on your mobile usage patterns.
How do mobile operators make money on incoming calls?
Your mobile network can make money even if you never make a single outgoing call. In the UK mobile operators charge each another "mobile termination rates" (MTRs). When you receive a call on your mobile phone, your network will receive around 4.3p from the network where the call originated. So if you receive a 10 minute call on your Giffgaff mobile phone, Giffgaff will make 43p from that call. The "Hokey Cokey" goodybag makes use of this "termination fee" to cover the cost of your extra outgoing minutes.
When is this tariff available until?

photo: Jeff Kubina
The "Hokey Cokey" goodybag is available until the 31st March 2011. It is possible to "queue" up a goodybag so you can stay on the "Hokey Cokey" tariff until the end of April if you like.
What is Giffgaff coverage in my area?
Giffgaff use the O2 network. You can check Giffgaff coverage in your area by using the O2 coverage checker.
Where can I sign up for Giffgaff?
You can get a free Giffgaff SIM card here.
Can I keep my existing phone number if I switch to Giffgaff?
Yes. You'll need to ask your existing network for a PAC code and then to provide this to Giffgaff. See our detailed guide to PAC codes for more information.
About Ken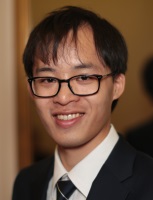 My passion is helping people to get the most out of their mobile phone. I've been blogging at Ken's Tech Tips since 2005.
Aside from writing about mobile technology, my interests are in software development, digital marketing and physics. Outside of the blog, I work with numerous technology companies helping them to explain their product and helping them to market it to consumers. Please get in touch for more information.