Giffgaff Review: The UK's Low Cost, People Powered Mobile Network
April 24th, 2015
giffgaff is a low-cost mobile network running on O2. Their goodybags start from £5/month with 4G included at no extra charge. Members earn cash or free credit by participating in the network.

giffgaff is a low-cost mobile network in the UK and is a fully-owned subsidiary of O2. Founded five and a half years ago in November 2009, giffgaff uses the same underlying network as its parent company, O2. Members of giffgaff hence receive the same level of coverage as they would on O2 with the added benefit of getting substantially lower prices.
Most giffgaff members choose to buy one of their goodybag bundles. A giffgaff goodybag is a monthly bundle that includes a set amount of calls, texts and internet. The most popular goodybag at present is the £10/month offering. This includes 1GB of internet, 500 minutes and unlimited texts. As of September 2015, 4G is provided to all members at no extra charge.
Occasional users can Pay As You Go at 10p per minute, 6p per text and 20p/day for accessing the internet (this includes up to 20MB of mobile data). giffgaff also has competitive rates for calling abroad.
Order giffgaff SIM card (free) »
Being a no-frills network with much lower prices, giffgaff does things differently to its parent company O2. Firstly, customer support is an online-only affair. You won't be able to get support in an O2 high street store and you won't be able to pick up the phone to call customer services. Secondly, you won't have access to O2 customer exclusives. Features such as O2 Priority and O2 TU Go aren't available on giffgaff.
What giffgaff has is a Payback rewards scheme which gives money to members who contribute to the network. You can earn cash or free credit by recommending giffgaff to your friends. You can also earn money by posting in the online community. It's possible to earn up to £18 per referral and up to £360/year via the community. With members helping to shape the giffgaff network, giffgaff brands itself as "the mobile network run by you".
At the end of 2013, giffgaff had 1.2 million subscribers. This makes it one of the UK's largest virtual network operators.
Bundles & Pricing
Giffgaff Goodybag Bundles
Most giffgaff members choose to buy a goodybag bundle. Goodybags are perfect for people who use their phone regularly: each goodybag contains a certain amount of minutes, texts and internet. The goodybag will last for one month and will offer much better value than paying as you go. The goodybag is paid for from your Pay As You Go credit: there's no need to sign a contract.
For added convenience, you can set up your giffgaff goodybag bundle to automatically renew itself every month. In this case, giffgaff takes the long number on the front of your credit card or debit card. They'll charge you once per month for the following month's goodybag. With auto-renewal, getting a goodybag is just as convenient as getting a SIM only contract. There's no need to manually top-up your phone every month. Compared to contracts, you also get improved spend control (there's no chance of running up extra charges: you can only spend the money on your Pay As You Go balance).
At present, giffgaff offers a choice of seven goodybags:
A nice feature of giffgaff is the "recommended best plan" e-mails at the end of every month. It summarises your usage during that month e.g. how many minutes of phone calls you've made, how many text messages you've sent and how many megabytes of data you've downloaded. Based on your usage, a recommendation will then be made for your best value goodybag in the following month. The "best plan" e-mail ensures you're not over-paying for allowances that you never actually use.
Order giffgaff SIM card (Free) »
Voicemail & Out Of Bundle Charges. Calls made to your giffgaff voicemail number (443) are deducted from your goodybag allowance. If you exceed the allowances included in your goodybag, you'll pay the standard rates for calling and texting. These are 10p/minute and 6p/text. Outside your inclusive data allowance, you'll pay 2p per megabyte for further data usage (this is heavily discounted from the normal charge of 20p/MB for members who don't have a goodybag).
Calling & Texting: Free between giffgaff members. Providing you've topped up your phone in the past 3 months, you'll get free and unlimited calls, texts and video calls to other giffgaff members.
Download Limits. Except from on the £20 goodybag, all other goodybags have a limited amount of data. See our guide on mobile download limits to find out what 100MB, 500MB, 1GB, 2GB, 4GB and 6GB of data correspond to in real life. For the average smartphone user, we'd typically recommend the 2GB package.
Tethering. Tethering is permitted on all giffgaff goodybags. For the £20 goodybag with 'Always On' data, tethering is limited to the first 6GB per month.
Always On Data (£20 Goodybag). The £20 Goodybag comes with 'Always On' data. For the first 6GB of usage every month, you'll get the fastest speeds available and you'll be able to tether. If you reach the 6GB limit, tethering will no longer be allowed. Your download speeds will also be capped to 256kbps between 8am and midnight.
Hokey Cokey (£5 Goodybag). The Hokey Cokey is a rather unique offering in the UK mobile market. You start the month with 100 minutes, 300 texts and 100MB of internet. You'll then receive an extra minute of calling allowance for every minute you're called on your phone (this excludes any calls made by other giffgaff members). For example, someone who receives 100 minutes of incoming phone calls would see their calling allowance bumped up to 200 minutes. The extra minutes will expire with your goodybag: it's not possible for them to be rolled over to the following month.
Pay As You Go Pricing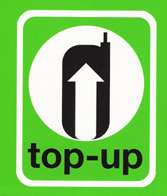 If you don't have an active goodybag on your account, you'll pay giffgaff's standard rates for Pay As You Go. These are 10p/minute, 6p/text and 20p/day for up to 20MB of internet.
Calling Rates:
Voice Calls
10p/minute to other networks (free to giffgaff*)
Calls to Voicemail
8p/call
Messaging Rates:
Text Message (SMS)
6p to other networks (free to giffgaff*)
Picture Message (MMS)
16p
Internet Rates:
Mobile Internet
20p/day (up to 20MB)
Additional Data
20p/MB after the first 20MB/day
* You'll get free calls, texts and video calls to other giffgaff members providing you top up at least once every three months. Free giffgaff-to-giffgaff calls can last for up to 60 minutes (after an hour you'll need to hang up and call again).
In general, giffgaff's calling rates are fairly competitive compared to rival networks. For instance, O2 typically charges 25p/minute, 12p/text and £1/day for accessing the internet (up to 50MB of data per day, see full tariff information here). EE charges 30p/minute and 12p/text whereas Vodafone charges 30p/minute, 14p/text and £2/day for 50MB of data.
Lower calling rates can be found if you take the time to shop around. For light users, the best value deal is currently Three's 321 tariff. Three charges 3p/minute, 2p/text and 1p/MB for data. For more information, see our in-depth review of Three's 321 tariff.
Order giffgaff SIM card (Free) »
Gigabags: Tablet & Mobile Broadband Bundles
If you'd like to use a giffgaff SIM card in your tablet or for mobile broadband, you can choose to buy one of their data-only bundles. The giffgaff gigabags start from £5/month for 500MB of 3G data. There's also a £7.50 gigabag which gives you 1GB of 3G data.
A gigabag can be used in any device including your smartphone, tablet or mobile broadband dongle. You can also use a gigabag for tethering. If you'd like to have more data than 1GB per month or if you'd like access faster 4G speeds, it's possible to instead use a giffgaff goodybag in your tablet or mobile broadband dongle.
| | Minutes | Texts | Internet | Monthly Cost |
| --- | --- | --- | --- | --- |
| | – | – | 500MB | £5.00 |
| | – | – | 1GB | £7.50 |
If you're struggling to decide which gigabag to buy, see our guide to the real-world meaning of mobile download limits.
Outside of the inclusive allowances on your giffgaff gigabag, you'll pay 2p/MB for any extra data used. There's a 50MB buffer before you start getting charged (i.e. on the £5 gigabag you can actually use 550MB before you start getting charged).
International Calls
giffgaff also offers low cost international calling. Calls from the UK to another country start from 2p/minute when using giffgaff (charges vary depending on the country you're calling and whether you're calling a mobile or landline). Rather bizarrely, it's sometimes cheaper to call a number in another country than it is to call a number in the UK.
International text messages cost 8p each (a fixed price for any country, any time).
For people who regularly call abroad, significant savings can often be found by switching to giffgaff. Often, mainstream mobile networks will charge you up to £1.50/minute for calling another country. With giffgaff, the per-minute rates are substantially lower.
| Country | Calls to Mobile | Calls to Landline | Text Message |
| --- | --- | --- | --- |
| China (+86) | 2p/minute | 2p/minute | 8p/message |
| India (+91) | 2p/minute | 2p/minute | 8p/message |
| Ireland (+353) | 5p/minute | 2p/minute | 8p/message |
| Italy (+39) | 7p/minute | 3p/minute | 8p/message |
| Pakistan (+92) | 8p/minute | 8p/minute | 8p/message |
| Poland (+48) | 5p/minute | 2p/minute | 8p/message |
| Romania (+40) | 2p/minute | 2p/minute | 8p/message |
| Sri Lanka (+94) | 10p/minute | 10p/minute | 8p/message |
| Turkey (+90) | 10p/minute | 3p/minute | 8p/message |
| United States (+1) | 2p/minute | 2p/minute | 8p/message |
Cost of international calls & international text messages on the giffgaff network (calls & texts made to a phone number in another country whilst you're in the UK). Last updated on 23rd December 2015. Source: giffgaff.com.
For more information, see our in-depth comparison table of international calling rates. It shows how the rates on giffgaff compare to rival networks such as Lycamobile and Lebara Mobile.
Comparison with Rival Networks
At the £10/month price point, giffgaff compares as follows to rival mobile networks:
For a full comparison, see our guide to the UK's cheapest Pay As You Go bundles. It may also be worth considering a SIM only contract.
Using Your Current Handset
Historically, giffgaff was a SIM-only network where you needed to provide an unlocked handset of your own. The majority of giffgaff members are still using the network on a SIM-only basis: you can simply order a free SIM card from giffgaff that slots in the back of your existing handset.
If you need to unlock your handset before using it on giffgaff, please see our full guide to unlocking your handset. We've also got step-by-step instructions on unlocking an iPhone and unlocking a Samsung Galaxy smartphone.
If you previously used your handset on O2, it shouldn't be necessary to unlock it (an O2-locked handset normally accepts SIM cards from giffgaff).
Order A SIM Card for Your Current Handset (Free) »
giffgaff provides their SIM card in a choice of three sizes: Standard SIM, Micro SIM and Nano SIM. If you aren't sure which size of SIM card is required for your phone, see our full list of smartphones and the required size of SIM card for each handset.
Buying A New Handset
In addition to offering SIM cards for your current smartphone, giffgaff also sells smartphones directly on their website. All smartphones are provided SIM-free and unlocked: you can use them on giffgaff as well as on any other network.
At the time of writing, there are 28 handsets to choose from in the giffgaff phone store. They include the Galaxy S6, the iPhone 6, the iPhone 6 Plus and the HTC One M9.
The cheapest way of buying a handset from giffgaff is to pay the full cost as an upfront lump sum payment (this is just like as if you were buying the handset from a retailer such as Amazon). Handsets currently range in price from £39 to £729 SIM-free.
If you don't want to pay the full amount for your handset upfront, giffgaff also offers a handset financing option in partnership with RateSetter. You can take out a loan for the cost of your handset – it'll then be re-paid in monthly instalments (you can choose the length of the financing option from 6 months up to 24 months).
At the time of writing, interest rates range from 9.7% APR (over 24 months) to 25.8% APR (over 6 months). You'll need to be 18 or over to use the handset financing option. You'll also need a UK bank account in your name and you'll undergo a soft credit search.
| Length of Payment Plan | Interest Rate | Total Cost Of Financing |
| --- | --- | --- |
| 6 months | 25.8% APR | £7.66 for every £100 borrowed |
| 12 months | 14.7% APR | £8.14 for every £100 borrowed |
| 18 months | 11.4% APR | £9.27 for every £100 borrowed |
| 24 months | 9.7% APR | £10.42 for every £100 borrowed |
Typical interest rates for giffgaff's handset financing option, at the time of writing.
If you don't need to use the financing option, we strongly recommend buying your handset with an upfront lump sum payment (for a flagship handset like the iPhone 6, it'll save you about £50 in total). You should also shop around at other retailers (e.g. Amazon.co.uk and Tesco Direct). They might offer a lower price than giffgaff. Alternative sources of financing can also be better value (e.g. an interest-free credit card offer will prove better value than giffgaff's P2P financing).
If you choose to buy your handset from another retailer, simply order a free giffgaff SIM card and slot it into your new smartphone.
Coverage & Network
giffgaff uses O2 as their network coverage provider. This means, as a member of giffgaff, you'll get exactly the same coverage as customers on O2.
At the time of writing, there's 99% population coverage on 2G, 98% coverage on 3G and 59% coverage on 4G. You should use giffgaff's online coverage checker to make sure coverage is available where you live.
Check giffgaff coverage (www.giffgaff.com) »
For more information, see our guide to virtual network operators and how to compare mobile phone coverage.
Traffic Management Policy
Members with a £20 goodybag are subject to Traffic Flow (giffgaff's traffic management policy). According to the policy, giffgaff will contact "members who have been identified as using the network in a way which impacts other members". Members caught out by Traffic Flow may be stopped from buying further unlimited data goodybags. Download speeds may also be reduced to 300kbit/s during peak hours for these members (between 3pm and midnight).
To manage congestion on their network, giffgaff also uses 'Localised Traffic Flow'. This only applies to part of the network where usage is high and where congestion occurs most frequently (approximately 2.5% of O2's network). In highly congested areas, heavy data users may see their download speed occasionally being reduced to 100kbit/s. This may last for up to 30 minutes.
Finally, giffgaff uses video optimisation technology for all members on the network. According to giffgaff's website, "only a minority of downloaded videos are watched to the end on a mobile device. Just in time downloading controls the length of your video buffer, to ensure that only the content which is actually going to be viewed is downloaded." As well as video optimisation, videos may also be compressed. This may lead to a small reduction in picture quality.
Tethering Restrictions
Tethering is sharing your mobile phone's internet connection with other devices (e.g. a laptop, tablet or PC). It's often done by creating a portable wi-fi hotspot from your phone.
giffgaff allows tethering on all goodybags and gigabags (through the £20 goodybag only allows tethering for the first 6GB per month).
If you're using an iPhone, tethering might be blocked if you haven't yet updated to iOS 7.1.1 or later. On older versions of iOS, it might be necessary to jailbreak your phone (the official giffgaff carrier settings were only made available in May 2014). You can check the version of iOS installed on your iPhone by going to Settings > General > About.
For more information, see our guide on how to tether from your smartphone.
4G Connectivity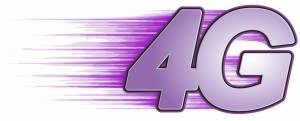 giffgaff has provided 4G connectivity since April 2014. They're doing this with O2's band 20 LTE spectrum at 800MHz (the spectrum is designed for better indoor coverage and gives typical download speeds around 5 times faster than 3G).
From September 2015, giffgaff started providing 4G connectivity at no extra charge.
Payback Rewards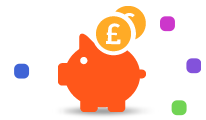 One of giffgaff's unique selling points is their claim to be the world's first people-powered mobile network. The company's motto is "the mobile network run by you". To that extent, giffgaff asks its members to get involved with the running of the network. Members can participate in the network by promoting it to friends, by answering support questions online and by suggesting new ideas for giffgaff to implement.
It's by no means compulsory for giffgaff members to get involved with the network. Indeed, only a small proportion of giffgaff members are actually active in their online community. The majority of members simply use the service as normal without interacting with the community at all.
For members who do choose to get involved in the community, giffgaff has a scheme called "Payback" which offers monetary rewards for contributing to the network. Members can earn up to £18 for every friend they refer and up to £360/year by posting in the giffgaff forums.
Payback For Referring Friends & Family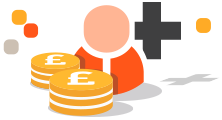 The easiest way to earn Payback is by recommending giffgaff to your friends and family. For every person you refer to giffgaff, you'll earn 500 points of giffgaff Payback (this is equivalent to £5). The person you refer needs to top up their SIM card by at least £10 for you to qualify for Payback.
Frequent recruiters can earn even more by taking part in giffgaff's Super Recruiter programme. It's an invitation-only programme: to join you'll need to refer at least three new members in three consecutive months. Once you've joined the programme, you'll be able to earn up to £18 per referral. To earn the full reward, the people you recruit must top up monthly for at least 3 months when they get their SIM card. Referral commissions are based on volume: you must consistently be recruiting at least 30 people per month if you'd like to earn the full £18 of Payback.
In reality, it's incredibly difficult to join the Super Recruiter programme. Consistently recruiting 3 people per month means referring a total of 36 people per year. Assuming they each top-up in the first three months of use, you can earn £540/year by recruiting 3 members to giffgaff every month.
Community Payback: Submitting Ideas & Providing Technical Support
Another way to earn Payback is via giffgaff's online community. Here, members are asked to suggest ideas for the network. They're also asked to provide technical support to other giffgaff members.
The drive behind community-based support is lower operating costs without telephone call centres. According to giffgaff, community-based support is faster than telephone hotlines. giffgaff claims that most support queries are answered within 90 seconds. As a consequence of reducing support costs, some of the savings are passed back to members in the form of Payback for contributing to the community.
Every month, members who participate in the community are split up into five separate bands. The band you're in depends on how much you've contributed during that month (e.g. the quality and quantity of posts).
The amount of Payback awarded depends on the band you fall within:
| Community Band | Monthly Payback | Annual Payback* |
| --- | --- | --- |
| Band 1 (top contributors) | £30.00 (3,000 Payback points) | £360/year |
| Band 2 | £20.00 (2,000 Payback points) | £240/year |
| Band 3 | £10.00 (1,000 Payback points) | £120/year |
| Band 4 | £1.00 (100 Payback points) | £12/year |
| Band 5 (bottom) | £0.10 (10 Payback points) | £1.20/year |
* The annual payback calculation assumes you'll be in the same band every month for a year.

If you manage to make it into Band 1 every month, you'll earn £360 of Payback per year. This should be more than enough to buy yourself a smartphone once every one to two years. Alternatively, aim for Band 3. This will give you £120 of Payback per year. Taken as credit, you'll be able to buy a £10 goodybag every month for a year (your mobile service will essentially be free).
Claiming Your Payback
Once you've collected Payback points, there are three ways you can choose for it to be paid:
Pay As You Go Credit. This is the simplest method of receiving your Payback: it'll be added to your account as extra Pay As You Go credit. The credit can be used for anything on giffgaff (e.g. to pay for calls or to buy a goodybag).
Cash (minimum £10 payout). Providing you've earned at least 1,000 points of Payback (equivalent to £10), you can ask for your Payback to be sent as cash. Payments will be made via PayPal (from here, you can spend it online or you can withdraw it to a bank account).
Charity Donation. You can also ask for your Payback points to be donated to charity. If you choose the charity option, giffgaff will match your donation. For example, 1,000 points of Payback is normally equivalent to £10 in cash. If you make a charitable donation, giffgaff adds an extra £10 giving you a total donation of £20 to charity.
Payback is made twice every year: once in June and once in December. You'll be sent any Payback earned up to the start of that month.
When claiming your Payback, there are two important things to be aware of.
Firstly, giffgaff requires you to re-select your payment method in each Payback cycle (i.e. you'll need to log in to choose the option of credit, cash payment or charity donation). If you don't select a payment method during the Payback cycle, your points will roll over once into the next 6-month cycle. There's a maximum of only one roll-over: the second time round your Payback points will expire.
Secondly, you'll need to make sure your giffgaff SIM card remains active. You must have used your giffgaff SIM card in the three months preceding Payback. This means having at least one chargeable event (e.g. buying a goodybag, making a phone call, sending a text message or accessing the internet). If your SIM card is inactive, any Payback points on your account will expire. Please note there is also a six month inactivity period after which your phone number will also be lost.
To start earning Payback, grab a free SIM card and activate it online. You don't need to use giffgaff as your main network but you'll need to use the SIM card at least once every three months.
Customer Support
Being a purely low-cost offering, giffgaff doesn't offer in-store support or a telephone hotline where you can ask questions. Instead, support is a purely online-only affair. There are three standard support channels: a knowledge base on the giffgaff website, an online community and the ability to "ask an agent" for account-related queries.
General Queries: Knowledge Base & Community
For general queries that don't specifically relate to your account, you can use giffgaff's knowledge base and the online help forums.
Commonly asked questions are normally answered within the knowledge base articles. At present, there are several hundred articles which are all searchable to find the answer you require. The knowledge base articles are all maintained by elected members of the community (the members are known as giffgaff's knowledge gardeners).
If your query isn't answered within the knowledge base articles, you can post your question on the online help forums. At the time of writing, the online help forums have more than 5 million posts. The average response time is around 90 seconds: comparing favourably to the time it takes to get through a customer support line.
After posting your queries on the giffgaff forum, it'll normally be answered by other members of the community. Members providing the best answer will receive Payback as a reward for their contributions. One common issue is quantity of answers rather than quality: replies can sometimes be brief and lacking in detail.
As an effort to improve the quality of support, giffgaff has launched an Approved Helpers scheme. Members are invited to take a series of tests before answering queries. The multiple-choice tests are designed to ensure a basic level of knowledge amongst those participating in the help forum. Before taking part and answering questions of your own, it's well worth taking these online tests.
Account Related Queries: Ask An Agent
For queries relating to your account, it's possible to contact a giffgaff agent. Common reasons to contact an agent might be payment-related queries, a problem with your mobile service or a question about something on your account. You must also contact an agent if you'd like to remove restrictions on your accounts (e.g. the over-18 content filter).
Agents can be contacted securely through a form on the giffgaff website. The typical response time from an agent is around 6-8 hours with 100% of cases normally responded to within 24 hours (check the giffgaff notice board for up-to-date statistics). Agents can be reached 7 days a week between 8am in the morning and 10pm at night.
Compared to other mobile networks, a disadvantage of giffgaff is that account-related queries can take longer to process. With most other networks, you're able to call a telephone support line. Though you may need to spend a bit of time on hold, you should normally get an immediate response once connected to an advisor on the phone. With giffgaff's "ask an agent" system, you may need to wait a few hours before getting a response.
Popularity & Number of Subscribers
In 2013, giffgaff gained 405,000 subscribers bringing their total to around 1.2 million members. The previous year, they added 532,000 subscribers giving a total of 800,000 members. The growth in subscribers has made giffgaff the UK's fastest growing mobile network for the past couple of years.
Keeping Your Phone Number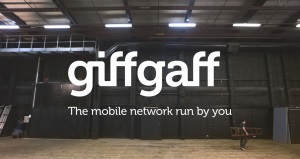 If you're switching to giffgaff, it's super-easy to keep your current phone number. The process involves two simple steps and shouldn't take longer than 24 hours.
Firstly, ask your old network to provide you with a PAC Code. A PAC Code is nine-digits long and authorises the transfer of your phone number to giffgaff. It's a legal requirement for your current network to give you a PAC Code: they must do this within 2 hours of your request.
Once you've got the PAC Code from your old network, order your SIM card from giffgaff's website. Once the SIM card has arrived in the post, fill in this form on giffgaff's website. After you fill in the form, your number transfer will normally be scheduled for the next working day. Until this happens, you'll continue receiving coverage on your old network.
For a step-by-step guide on transferring your phone number to giffgaff, please select your current network provider:
PAC Code Finder: Transfer Your Phone Number to giffgaff
More Information
For more information, please see the giffgaff website. You can also order a free giffgaff SIM card by clicking this link.
About Ken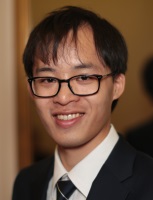 I'm a freelance writer specialising in mobile technology. I've been blogging at Ken's Tech Tips since 2005 with the aim of demystifying mobile technology for the rest of us.
Before writing about mobile technology, my background was in space & atmospheric physics. I have also worked in software development. Nowadays, I help companies to explain mobile technology to their customers. Please check out my portfolio or get in touch for more information. I'm also on Google+.