giffgaff offers a range of SIM-only plans and mobile phone deals that are perfect for students.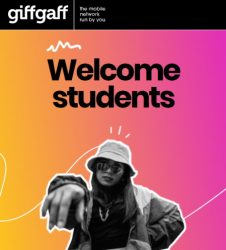 If you're about to start university or if you're going back for the new academic year, there are currently some great value student-friendly deals available from giffgaff. This includes low-cost SIM-only plans from £6 per month and new mobile phone deals where you can pay monthly over 24 months with 0% interest.
As a giffgaff member, you can benefit from one-month rolling plans with no contract, along with monthly best plan advice so you're always getting the best value deal. There's also fixed UK prices until the end of 2023, and inclusive EU roaming. giffgaff is powered by the O2 network and you'll get 4G and 5G and standard2.
In this article, we'll look at the best value deals available on giffgaff for students, including SIM-only deals and mobile phone deals. We'll also look at the benefits when using giffgaff as a student and how you can keep your current phone number when moving to their network.
giffgaff Student SIM Only Deals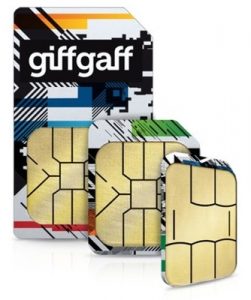 With the cost of living now going up faster than at any time in the last 40 years, many of us are looking for ways to save money this academic year. Mobile phones are no exception to this, with there being lots of ways of save money on your phone bill.
If you already have a mobile phone that you're happy to use, a good way to save money on it is by getting one of giffgaff's SIM-only deals. These are flexible one-month rolling plans with no contract and no credit check. You can also benefit from monthly best plan advice emails, so you'll be told if there's a cheaper plan available from giffgaff for your usage.
If you want to get the best value out of your giffgaff SIM card, choose one of the following golden goodybags:
Tariff
Minutes
Texts
Data
Monthly
Cost

Unlimited

Unlimited

2GB

£6.00

Unlimited

Unlimited

5GB

£8.00

Unlimited

Unlimited

20GB

£10.00

Unlimited

Unlimited

26GB

£12.00

Unlimited

Unlimited

35GB

£15.00

Unlimited

Unlimited

100GB

£20.00

Unlimited

Unlimited

100GB

£25.00

Unlimited

Unlimited

Unlimited

£35.00
For the average mobile user, we'd recommend the £10 golden goodybag. This gives you unlimited UK minutes, unlimited UK texts and 20GB of data. If you're a heavy user (e.g. streaming lots on TikTok, YouTube, Netflix, etc), it can be worth considering a plan with more data e.g. 100GB data for £20.
To qualify for a golden goodybag, you'll need to save your payment card details inside your giffgaff account. You'll also need to set your golden goodybag to renew automatically every month.
Alternatively, if you're happy with a smaller allowance of data, you can choose one of the following regular goodybags:
Tariff
Minutes
Texts
Data
Monthly
Cost

Unlimited

Unlimited

1GB

£6.00

Unlimited

Unlimited

4GB

£8.00

Unlimited

Unlimited

15GB

£10.00

Unlimited

Unlimited

25GB

£12.00

Unlimited

Unlimited

30GB

£15.00

Unlimited

Unlimited

80GB

£20.00

Unlimited

Unlimited

80GB

£25.00

Unlimited

Unlimited

150GB

£35.00
You can buy a regular goodybag from your debit or credit card, as well as from a top-up voucher and Pay As You Go credit.
giffgaff Student Phone Deals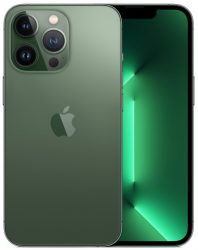 On giffgaff, you can buy a new unlocked phone with the ability to spread out the cost over 24 months with 0% interest1. This is powered by giffgaff's relationship with Klarna and is subject to status and credit checks.
To give an example, the iPhone 14 128GB is currently available for £889 on giffgaff. Instead of paying for it all in one go, there's the option to pay just £25 upfront and then £36/month for the next 24 months. This payment plan won't tie you in to a contract with giffgaff. That's because the goodybag is a totally separate plan which you can still change or cancel at any time, independent of the phone payment.
Popular handsets available on giffgaff include the following: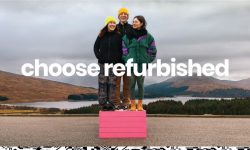 As another way to stretch your budget even further, consider getting a refurbished smartphone from giffgaff. As well as saving you even more money on your next mobile phone, it's more sustainable and better for the environment. All refurbished phones are giffgaff certified and include a new 12-month warranty.
The following table shows a selection of giffgaff's latest refurbished phone deals:
giffgaff Features
Monthly Plans With No Contract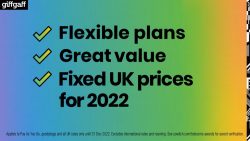 giffgaff's SIM-only plans work on a one-month rolling basis, with no contract and no need to set up a Direct Debit. You'll just pay for one month's usage at a time (in the same way you'd pay for Spotify, Netflix, Amazon Prime or similar services).
As a student, you may find that your mobile phone usage varies quite a lot over the year. For instance, you might be needing lots of data over Freshers Week, but not quite as much when you go home for Christmas or for the summer holidays.
giffgaff's plans are flexible so you can change them as required each month (e.g. moving down to a cheaper plan when you don't need quite as much data). You can even pause your plan if required (e.g. if you're going to be outside the UK over the summer holidays).
As the SIM-only plans work on a Pay As You Go basis, there's also no credit check required before you're able to get one. That's great if you're a student as it means one less thing to worry about (especially if you haven't had credit in the past). It's also great for international students as you can get a giffgaff SIM card straight away (with no need to sort out a UK bank account and proof of address before you sign up).
If you decide to buy a mobile phone on giffgaff's 24-month payment plan, a status and credit check will apply for this with Klarna. However, there's no credit check required if you decide to pay for your phone in one go.
Best Plan Advice
At the end of every month, you'll get giffgaff's personalised best plan advice email. This looks at your usage over the past month (e.g. how many minutes, texts and megabytes of data you've used). It then tells you the best value plan for your usage, even if it will cost you less money.
You'll get your best plan advice email around two days before the expiry of your goodybag. If you'd like to change your plan, you can do this easily through the my giffgaff website or app.
4G & 5G Coverage From O2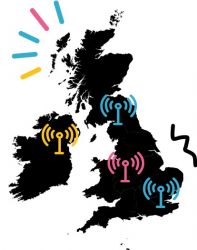 On giffgaff, you'll have access to 99% population coverage across the UK. This is provided by O2's 2G, 3G and 4G networks.
In addition, if you're using a 5G-ready phone, you'll get access to O2's 5G network in 750 UK towns and cities, covering more than 50% of the UK's population.
Before signing up as a giffgaff member, it's worth making sure you're able to get coverage where you live. You can do this by entering your postcode on giffgaff's online coverage map:
Check giffgaff coverage (giffgaff.com) →
It's worth checking the coverage available at both your home address and your term-time address. You can also check the coverage at other locations where you'll spend a lot of time (e.g. on your university campus).
Fixed UK Prices For 2022 & 2023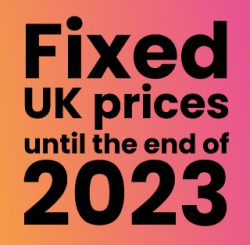 As a response to the rising cost of living, giffgaff has fixed their UK prices until the end of 2023. According to giffgaff, this "applies to all Pay As You Go, goodybags, existing products and all UK rates only until 31 Dec 2023. Excludes international rates and roaming."
For more information, see our blog post on giffgaff's fixed UK prices.
Inclusive EU Roaming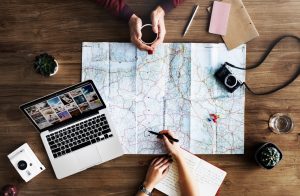 On giffgaff, you can use your goodybag allowances at no extra cost (up to 5GB per month) when you travel to 37 European destinations3. This includes many popular tourist destinations including Spain, Italy, France, Portugal and more (perfect for a summer getaway or a weekend away with friends).
giffgaff's inclusive European roaming has a fair use limit of 5GB data per month. For most users, this should be more than enough. According to Ofcom, the average UK mobile user consumes about 4.5GB data per month. This is equivalent to around 1GB data if you're going abroad for a week. If you go over the 5GB per month limit, you'll pay an extra 10p/MB.
Giffgaff App & Community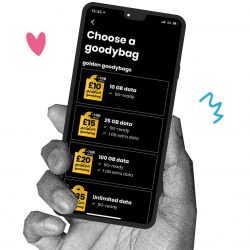 You can use the giffgaff app to check how much data you've used and to top-up your account on the go. It also gives you access to thousands of public Wi-Fi hotspots, including when you're travelling on the London Underground.
If you need help and support, this is available through giffgaff's online community. According to giffgaff, the majority of questions on their community get answered by other members within two minutes. For any account-specific queries (e.g. to do with your SIM card or payments), you can ask a giffgaff agent online.
Keeping Your Phone Number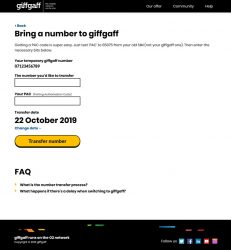 It's easy keeping your current phone number when you switch to giffgaff.
Start by ordering your new SIM card or mobile phone from giffgaff's website. Once you've done that, you can ask your current mobile network to give you a PAC Code. This is available through your mobile network's website or app, or when you text PAC to 65075.
Once your new mobile phone or SIM card arrives from giffgaff, you'll be able to submit the PAC Code online through a form on giffgaff's website. This will schedule the transfer of your phone number, normally for the next working day if you submit it before 3pm.
For a step-by-step guide on how to transfer your phone number to giffgaff, please select your current mobile network from the drop-down menu below:
PAC Code Finder: Transfer Your Phone Number to giffgaff
More Information
Please see giffgaff's official website for further information about their SIM-only deals and mobile phone deals.
1 0% APR. Finance subject to status and credit checks with Klarna Bank AB (publ). UK residents aged 18+ only. Direct Debit. giffgaff Limited is authorised and regulated by the Financial Conduct Authority and acts as a credit broker and not a lender, offering credit products provided by Klarna Bank AB (publ). Terms apply, see giffgaff.com/terms.
2 You need 5G coverage, a 5G device and 5G switched on in your giffgaff account. Find out more about 5G coverage Terms apply, see giffgaff.com/terms
3 For all goodybags with over 5GB UK data, data roaming in EU and selected destinations is capped at 5GB. You'll be charged 10p/MB once 5GB is used. Price correct as of 7th October 2022. Terms apply, see giffgaff.com/terms