Giffgaff raise prices to 10p/minute and 6p/text; Giffgaff Goodybags remain unchanged
October 4th, 2011
Giffgaff are raising their standard calling and texting rates to 10p per minute and 6p per text message from October 2011.
What price changes are being made to the Giffgaff tariff?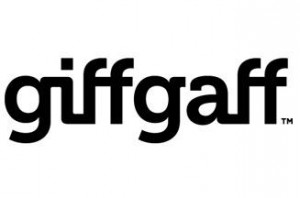 From the 6th October 2011, Giffgaff (see our giffgaff review) are making the following changes to their tariff:
Call charges increasing to 10p/minute. The price of outgoing calls to landlines and other networks is increasing from 8p/minute to 10p/minute. This represents a price increase of 33% and puts Giffgaff in line with other discount networks such as ASDA Mobile. Calls are still cheaper than on mainstream networks which typically charge around 25p/minute.
The minimum call charge increases to 10p. As Giffgaff have a minimum call charge equal to one minute, the minimum call charge increases from 8p/minute to 10p/minute. You will be charged at least 10p for every outgoing call which connects (even if it goes straight to voicemail).
Texts increasing to 6p per message. The price of outgoing text messages increases from 4p/message to 6p/message. This represents a price increase of 50%. Most mainstream mobile networks charge around 12p per text message.
Call forwarding charges increase to 10p/minute. If you forward from your Giffgaff mobile to another UK landline or mobile, it'll now cost 10p/minute rather than 8p/minute.
There are no changes to the cost of mobile internet (20p per day), voicemail (still 8p per call) or picture messages (still 16p per MMS). The Giffgaff Goodybag packages also remain unchanged. If you normally use a Giffgaff Goodybag, your mobile expenditure will not change unless you regularly exceed your airtime allowance
Why are Giffgaff raising Pay As You Go prices?
According to Giffgaff, they need to raise prices to recoup lost revenue due to Ofcom's reduction in mobile termination rates (MTRs) and to reach profitability & long term viability:
As some of you know as of the start of 2011 the mobile termination rates have gone down and will continue to do so throughout 2012 as part of an EU initiative. This has impacted and will continue to impact our profitability more and more.

…

It is also important to understand the stage of development giffgaff is in as a business. We've invested tens of millions of pounds so far to set up and run giffgaff and like many start ups we haven't yet broken even on that investment. So it's very important that we regularly review our costs, revenues and hence profitability, because by moving towards profitability we ensure the long term viability (and existence) of giffgaff.
I'm a Giffgaff customer. How will my mobile expenditure change in reality?
Although a price increase of 33% for calls and 50% sounds substantial on the face of it, the maximum increase in monthly spend that any Giffgaff customer will see is £3.32/month (providing the correct Goodybag is chosen). For many customers, the increase in monthly spend will be smaller than £3.32 as Goodybags will often kick in and provide better value.
The "worst affected" Giffgaff user makes no calls and sends exactly 166 texts each month. Under the old tariff (8p/minute and 4p/text), this hypothetical user would spend £6.64 – under the new tariff (10p/minute and 6p/text), they would pay £9.96/month – a spend increase of £3.32/month.
For all other customers, the monthly spend increase is smaller. Take the following hypothetical Giffgaff customers who use a different amount of minutes and texts:
| Minutes | Texts | Monthly Spend (Old Prices) | Monthly Spend (New Prices) | Change in Monthly Spend |
| --- | --- | --- | --- | --- |
| 20 | 20 | £2.40 | £3.20 | 80p increase |
| 20 | 100 | £5.60 | £8.00 | £2.40 increase |
| 20 | 250 | £10.00 | £10.00 | No increase |
| 50 | 50 | £6.00 | £8.00 | £2.00 increase |
| 50 | 125 | £9.00 | £10.00 | £1.00 increase |
| 100 | 200 | £10.00 | £10.00 | No increase |
You can use our Giffgaff Price Increase Calculator (Excel spreadsheet) to find out how much your monthly spend will increase by. Our spreadsheet assumes that all users are on the most appropriate Giffgaff Goodybag (if applicable). Giffgaff's monthly "Best Plan" e-mails will highlight which Goodybag is most appropriate for you.
Download Price Increase Calculator Spreadsheet…
Are existing customers affected by these changes?
Yes. The price changes will affect all Giffgaff customers – both new and existing customers. All Giffgaff customers (who aren't using calls/texts included in a Goodybag) will begin paying the new rates of 10p/minute and 6p/text from 6th October 2011.
If you use a Giffgaff Goodybag, you'll only notice a change in your phone bill when you use up your Goodybag airtime allowance and start paying for calls "per minute". There are no changes to prices of Giffgaff Goodybags or the inclusive airtime allowances.
As Pay As You Go tariffs do not involve a contract, Giffgaff are free to change their prices at any time.
How do Giffgaff's new prices compare to the rest of the market?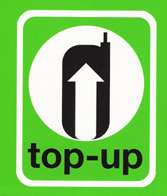 Even after Giffgaff's price increases, they remain one of the most competitive Pay As You Go offerings in the UK. With calls at 10p per minute and text messages costing 6p each, Giffgaff's charges are approximately half those of mainstream networks. ASDA Mobile is an alternative which also charges 10p/minute and 6p/text.
| Network | Calls | Texts | Internet | Voicemail |
| --- | --- | --- | --- | --- |
| Giffgaff | 10p/min | 6p | 20p/day for 20MB then 20p/MB | 8p/call |
| ASDA Mobile | 10p/min | 6p | 50p/MB | 10p/minute |
| O2 | 25p/min* | 12p | £1/day (500MB free with £10 top-up) | 15p/call |
| Orange | 25p/min | 12p | £2/day (100MB free with £10 top-up) | 25p/minute |
| Three | 26p/min | 11p | 11p/MB (150MB free with £10 top-up) | 16p/minute |
| T-Mobile | 20p/min | 12p | £1/day | 12p/minute |
| Vodafone | 21p/min | 10p | £1/day (500MB free with £10 top-up) | 21p/minute |
* On O2 Pay As You Go, the cost of calls to landlines and other O2 mobiles drops to 5p/minute after the first 3 minutes.
Are there any changes to Giffgaff Goodybags?
No. There are no changes to prices or airtime allowances on Giffgaff Goodybags. The only changes you'll notice are if you exceed your airtime allowance on a Giffgaff Goodybag – if you exceed your Goodybag airtime allowance you'll pay the new rates of 10p/minute and 6p/text rather than the old rates.
From the 10th October tablet and mobile broadband dongle users can benefit from the new Giffgaff Gigabags "data-only goodybags". If you make calls or send texts whilst using a Giffgaff Gigabag, it'll cost you standard Giffgaff rates: 10p/minute for calls and 6p/text.
Yes. You'll need to ask Giffgaff for a PAC Code and then you'll need to provide this to your new network. You can obtain a PAC Code from Giffgaff by using the "Ask an Agent" tool on the Giffgaff website. Our PAC Code Finder tool can take you through the process of transferring your phone number between networks.
I'd like to join Giffgaff. Where can I get a Giffgaff SIM card?
You can order a free SIM card from the Giffgaff website.
Are we likely to see further price increases from other networks?
So far this year, we've already seen price increases from O2, Orange, ASDA Mobile and Vodafone. The price increases are most likely in response to mobile operators aiming to recoup lost revenue due to Ofcom's reduction in mobile termination rates (MTRs). MTRs will continue to fall in 2012 so it's possible there will be further price increases down the line from the big networks. We hope the worst of it should be over now.
About Ken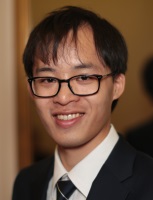 My passion is helping people to get the most out of their mobile phone. I've been blogging at Ken's Tech Tips since 2005.
Aside from writing about mobile technology, my interests are in software development, digital marketing and physics. Outside of the blog, I work with numerous technology companies helping them to explain their product and helping them to market it to consumers. Please get in touch for more information.