Giffgaff offers free 3G video calls to Giffgaff members
October 19th, 2011
Giffgaff customers can take advantage of free video calls over 3G when calling other Giffgaff members – a huge saving of 50p/minute compared to other networks.

3G video calling is seldom used within the UK – typically costing at least 50p/minute, most tariffs don't include video calls and the high costs (at least £5 for a 10 minute video call) often make it difficult to justify the expense. Yet video calls can be great for sharing experiences – your child's first steps, the view from the top of Snowdonia or the atmosphere from the front row of a music concert for example. Video calling can also be great for getting a second opinion before committing to a new purchase: whether it's a new outfit or a new coat of paint for the living room.
The O2-owned Giffgaff network offers free video calling between Giffgaff members. Giffgaff are currently offering free SIM cards through their website: if you and a friend both have a Giffgaff SIM card you'll be able to video call each other to your heart's content and it won't cost a penny. Calls, texts and video calling between Giffgaff members is all free providing you top-up once every 3 months.
How much do 3G video calls normally cost?
On most networks, you'll usually pay around 50p/minute to make a 3G video call. Some networks offer discounts when the video call is between two customers on the same network: this can be as low as 15p/minute on T-Mobile for a video call between two smartphones on T-Mobile. You are generally not able to use your inclusive minutes on video calling except from on O2 Pay Monthly.
Giffgaff still charge 50p/minute to non-Giffgaff members but of particular interest to us, video calling to other Giffgaff members is free providing you've topped up in the previous 3 months. Your free video call can last for up to 60 minutes after which you must hang up and re-dial.
Does my mobile phone support video calling?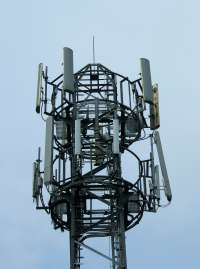 Many of today's 3G smartphones such as the Samsung Galaxy S II support video calling. You'll need to look out for a video camera on the front of your mobile phone. If your phone has a front-facing camera, it most likely supports 3G video calling. Note that both parties must have a video call enabled phone in order to hold a video call. You'll also both need to be in a 3G reception area – a 2G mobile connection simply doesn't have the data transfer speeds required to handle a video call (nor does it support the necessary technologies for a video call).
What is 3G reception like on Giffgaff?
Giffgaff is an O2 virtual network. It's owned by O2 and runs on the O2 network so you'll experience the exact same reception and coverage as on O2 (customer support is handled separately).
You should use the O2 coverage checker to make sure you can receive a 3G signal from Giffgaff where you live. Enter your postcode and select the "Mobile Internet" option to the left of the map. This will display the 3G coverage map for your area. Ideally you should have "good indoors & outdoors" 3G coverage where you live in order to have a good experience with 3G video calling.
Can I use 3G video calling in a 2G reception area?
No. It is not possible to use 3G video calling if you are connected to a 2G network. Video calling is part of the UMTS standard (a third-generation 3G technology). If you move into a 2G reception area, you will be unable to initiate or receive video calls – normal voice calls will still work fine though.
What about video calling using applications such as Google Talk, FaceTime or Skype?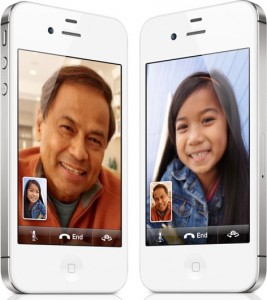 It's possible to make video calls from your mobile phone using free applications such as Google Talk (Android 2.3.4+), FaceTime (iPhone 4 or later) or Skype (iPhone and Android 2.3+). These "VoIP" (voice over IP) applications all differ in that you can video call your friends and colleagues who use a computer (or another enabled mobile phone). Unfortunately these applications only allow you to make video calls over a wi-fi connection. Both of you will need to have the relevant application installed and be connected to a wi-fi network.
These VoIP applications cannot be used for video calling over a 3G network – either because video calling over 3G is blocked in the software or because most mobile networks forbid you from using VoIP applications in their network terms of use.
3G video calling is the most convenient method for video calling – it's built in directly into the phone (no extra applications needed) and it works without wi-fi. Most people usually avoid it due to the high costs but when they're free, 3G video calls are heard to beat. For convenience and the ability to use them on-the-go, 3G video calls can't be beaten.
What tariffs do Giffgaff offer?
Giffgaff offers free calls, texts and video calls between their customers (subject to having topped up in the last 3 months). Calls to other networks are charged at 10p/minute and texts are charged at 6p each. It is possible to purchase a Giffgaff Goodybag which gives you a bundle of calls, texts and internet for a month:
| Monthly Cost | Minutes | Texts | Internet | Giffgaff 3G Video Calls |
| --- | --- | --- | --- | --- |
| None | 10p/min | 6p | 20p/day for 20MB | Free |
| £5/month | 10p/min | Unlimited | 20p/day for 20MB | Free |
| £10/month | 250 | Unlimited | Unlimited | Free |
| £15/month | 400 | Unlimited | Unlimited | Free |
| £20/month | 800 | Unlimited | Unlimited | Free |
| £25/month | 1,500 | Unlimited | Unlimited | Free |
Giffgaff are currently offering free SIM cards through their website where you can also find further information about the Giffgaff tariff.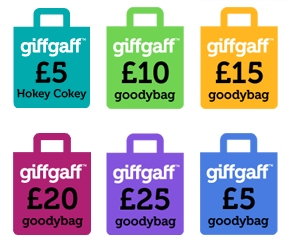 Do Giffgaff provide mobile phones?
No – Giffgaff is a SIM Only network. You'll need to bring your own phone. This can either be your current handset (unlock it first) or a new handset which can be purchased SIM-free. For more information about Giffgaff, see our Giffgaff review.
I'm switching to Giffgaff. Can I keep my existing phone number?
Yes. You'll need to ask your existing network for a PAC code and then to provide this to Giffgaff. The entire process of transferring your phone number should take no more than 24 hours. Our PAC Code Finder tool provides a step-by-step guide to transferring your mobile number to Giffgaff.
Where can I get a free Giffgaff SIM card?
About Ken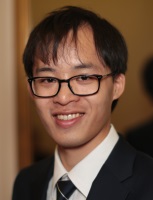 My passion is helping people to get the most out of their mobile phone. I've been blogging at Ken's Tech Tips since 2005.
Aside from writing about mobile technology, my interests are in software development, digital marketing and physics. Outside of the blog, I work with numerous technology companies helping them to explain their product and helping them to market it to consumers. Please get in touch for more information.