Giffgaff offering half price "Goodybags" SIM-only packages, free internet
July 17th, 2010
The O2-owned people-powered "Giffgaff" network is currently running a summer sale where all of their "Goodybag" packages are half price.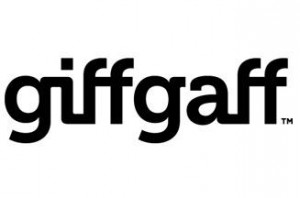 If you're a member of the Giffgaff network, you can currently take advantage of the offer of two months worth of half-price "Goodybag" packages and free internet until the 1st October. If you're not a Giffgaff member, they're currently offering you a free SIM card which should arrive in time for you to take advantage of the offer.
What is Giffgaff?
Giffgaff is a subsidiary company of O2 and is a virtual mobile network running on the O2 network. Your mobile service is provided through the same masts and towers as O2 but customer support and billing is handled separately by Giffgaff. Giffgaff provide a Pay As You Go mobile services and "goodybags" which are similar to SIM-only packages.
Giffgaff say that their unique selling point is that they are a "people-powered" mobile network. Troubleshooting and customer support is primarily provided through online forums. Giffgaff encourage their members to get involved in answering troubleshooting queries and promoting their network (rewarding members in the form of cash payments e.g. £5 for referring a friend) and say that this system helps to keep their costs down.
It's worth noting that Giffgaff don't actually provide mobile phones themselves. You'll have to bring your own (it'll need to be unlocked and compatible). If you're coming from O2, we've heard that you can use a Giffgaff SIM card in most O2-locked phones without any problem.
What are Giffgaff "Goodybags"?
"Goodybags" are bundles of minutes, texts and internet which Giffgaff members can purchase. Goodybags last for one month. Giffgaff are currently running a half-price sale on their goodybags which mean you'll get some great deals this summer such as 100 minutes, unlimited texts and unlimited internet for £5/month. The following Goodybags are available:
| Discounted Monthly Cost | Standard Monthly Cost | Minutes | Texts | Internet |
| --- | --- | --- | --- | --- |
| £5 | £5 | - | Unlimited | Free until 1st Oct |
| £5 | £10 | 100 | Unlimited | Unlimited |
| £7.50 | £15 | 300 | Unlimited | Unlimited |
| £17.50 | £35 | Unlimited | Unlimited | Unlimited |
The Goodybag sale lasts until the end of August. During the sale, they're letting you buy two Goodybags (one of which will start immediately; the other will be queued to begin once your first Goodybag finishes). Essentially this means you'll get half price Goodybags for 2 months. You'll also get free internet until 1st October.
How much are calls and texts normally?

photo: kevindooley
Giffgaff normally charges 8p/minute for calls and 4p/text. These are among the lowest prices in the UK for a Pay As You Go tariff alongside ASDA Mobile. You'll have to pay for any calls and texts outside of your Goodybag allowance.
I'm not a Giffgaff member. How do I sign up?
Giffgaff are currently offering a free SIM card through this form. In my experience, Giffgaff send out SIM cards incredibly quickly and so you should receive your SIM card long before this offer ends.
If I switch to Giffgaff, can I take my existing number with me?
Yes. You'll need to ask your existing network for a PAC code. You'll need to provide this to a Giffgaff Agent once you receive your new Giffgaff SIM card.
How do I check Giffgaff coverage in my area?
As Giffgaff use the O2 network, you'll need to use the O2 coverage checker. We recently discussed how to choose a network to give you the best reception.
Can I use a Giffgaff SIM card in a phone which is locked to O2?
Apparently so, but it's may not work with all O2-locked phones. It's certainly worth giving this a go before you unlock it.
If you've got a locked phone and you're coming from another network, you'll need to unlock it first.
About Ken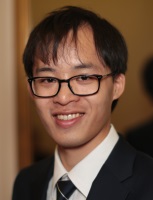 I'm a freelance writer specialising in mobile technology. I've been blogging at Ken's Tech Tips since 2005 with the aim of demystifying mobile technology for the rest of us.
Before writing about mobile technology, my background was in space & atmospheric physics. I have also worked in software development. Nowadays, I help companies to explain mobile technology to their customers. Please check out my portfolio or get in touch for more information. I'm also on Google+.