Giffgaff 'Gigabags': Data Goodybags for Smartphones, Tablets and Mobile Broadband Dongles
September 16th, 2011
The O2-owned network has announced three new data goodybags starting from £5/month. The Goodybags can be used within smartphones, tablets and mobile broadband dongles.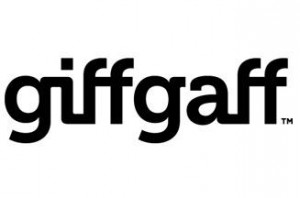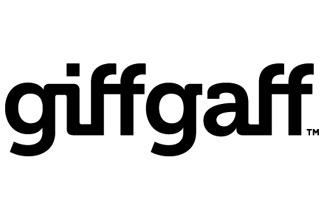 Giffgaff have today announced three new Pay As You Go "Data Goodybags". The three new packages, which are purchased from Pay As You Go credit, provide you with a monthly allowance of data ranging from 500MB to 3GB. For the first time on Giffgaff, usage is no longer restricted to a smartphone so you can also use your SIM card in a tablet or mobile broadband dongle. It's also possible connect your iPod Touch, laptop, e-book reader or games console to the internet with your smartphone's tethering feature.
Packages range from £5/month for 500MB of data up to £12.50/month for 3GB data.
Who are Giffgaff?
Giffgaff is a virtual mobile network which runs on the O2 network. Although a fully-owned subsidiary of O2, Giffgaff is run independently from O2 and doesn't use the O2 brand name. According to Giffgaff, they can offer lower prices because their network is "people-powered". Giffgaff don't provide any customer support themselves: instead Giffgaff members answer each other's support queries on online forums. Members are also asked to promote the network by telling their friends about it and are rewarded with extra credit or cash for doing so.
If you're not a Giffgaff member, you can order a free Giffgaff SIM card from their website. We've also got a full review of Giffgaff.
What are Giffgaff Data Goodybags?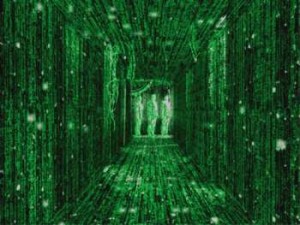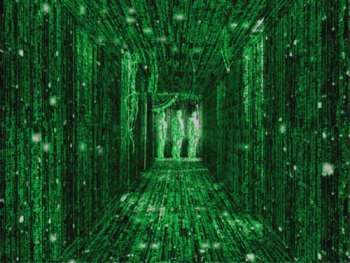 Giffgaff Data Goodybags are data bundles which allow you to access the internet from any 3G-enabled device. This includes your smartphone, tablet or USB mobile broadband dongle. Unlike the standard Giffgaff Goodybags for smartphones, Data Goodybags do not include any calling time and come with a strict monthly download limit (between 500MB/month and 3GB/month).
Giffgaff are offering three Data Goodybags:
| Monthly Cost | Data | Smartphone Usage | Tablet Usage | Dongle Usage |
| --- | --- | --- | --- | --- |
| £5/month | 500MB | ✔ | ✔ | ✔ |
| £7.50/month | 1GB | ✔ | ✔ | ✔ |
| £12.50/month | 3GB | ✔ | ✔ | ✔ |
Once you exceed your monthly download limit, you'll be charged 2p/MB. Each Data Goodybag includes a 50MB buffer before you start getting charged (e.g. if you are on the 500MB Goodybag, you won't be charged until you reach 550MB).
For users planning to use a Giffgaff SIM in a smartphone, it's worth noting that standard Goodybags include unlimited data (with no download limits) and start from £10/month. As an overall package, these may offer better value than Data Goodybags as they also feature inclusive calls and texts.
What do 500MB, 1GB and 3GB actually mean in reality?
It's difficult to say exactly what these terms correspond to: each webpage, image and video will use different amounts of data. The problem is compounded when you use mobile broadband on a computer: for example your computer may be configured to automatically download software updates in the background (Windows Update, etc). This means you could be using data even when your computer is idle. Programmes such as 3G Watchdog for Android or tbbmeter for Windows can help you to track your data usage.
For use within a smartphone or tablet, the following figures can serve a rough guide:
| | 500MB corresponds to… | 1GB corresponds to… | 3GB corresponds to… |
| --- | --- | --- | --- |
| Basic webpages (mainly text) | 5,000 | 10,000 | 30,000 |
| Rich webpages (with multimedia, e.g. BBC) | 1,500 | 3,000 | 9,000 |
| Basic e-mails | 500,000 | 1,000,000 | 3,000,000 |
| Rich e-mails (with attachments) | 1,000 | 2,000 | 6,000 |
| Downloading/streaming music | 100 songs | 200 songs | 600 songs |
| Downloading/streaming video | 1 hour | 2 hours | 6 hours |
| Listening to online radio | 8 hours | 16 hours | 48 hours |
Source of estimates: O2 [1, 2]. Online radio calculation assumes 128kbps bitrate.
Note that the figures listed are what 500MB, 1GB or 3GB correspond to and not a shopping list of what you can download with your allowance. In a typical month, you'll perform multiple activities so your download allowance will be split amongst all of these activities. See our in-depth discussion of download limits for more information.
How do Data Goodybags compare for smartphone users?
Giffgaff's Data Goodybags offer 500MB internet for £5/month. This compares fairly reasonably to most other networks. If you're willing to opt for a Pay Monthly tariff, Three's "SIM Only Internet" tariff offers 4x as much data for £5.11/month. If you'd like Pay As You Go but are willing to commit for 6 months at a time, T-Mobile will provide 500MB internet for £3.33/month. Note however that the T-Mobile tariff comes with restricted speeds (up to 0.4Mbps).
* £3.33/month when you pay for 6 months upfront; otherwise £5/month.
How do Data Goodybags compare for mobile broadband?
Giffgaff's Data Goodybags offer 3GB internet for £12.50/month. The closest comparable deal is Three's offer of 5GB internet for £15.99/month on a one-month rolling contact. If you're willing to commit for 24 months, you could get 15GB internet for £15.99/month. A free USB dongle is also provided with Three's service.
If you're willing to access your mobile broadband service through tethering rather than a USB dongle, Three's One Plan is also worth investigating. For £25/month you'll get all-you-can-eat data with no download limits. It's available as a one-month SIM-only contract or a 24-month contract with an inclusive handset.
See our guide to mobile broadband for a full comparison.
Can I tether with the Data Goodybags?
Tethering means sharing your phone's 3G internet connection with another device such as a tablet, PC or laptop.
Tethering is permitted on Giffgaff but only if you have a Data Goodybag. This means that if your phone supports wi-fi tethering, you're able to connect all kinds of devices including tablets, games consoles, e-book readers and laptops over your Giffgaff 3G connection. When using your phone's tethering facility, your tablet and e-book reader only needs to have wi-fi connectivity: it does not need to support 3G directly.
For details on which devices support wi-fi tethering and how to enable it on your phone, see our guide on how to tether and to use your phone as a modem.
Is it possible to have a Data Goodybag and a Standard Goodybag at the same time?
Unfortunately it is not possible to have both a Data Goodybag and a standard Goodybag on the same SIM card at the same time. This poses a new dilemma for customers who wish to use their smartphone for calling and texting as well as tethering: a standard Goodybag provides airtime (calls & texts) but forbids tethering whilst a Data Goodybag allows tethering but provides no airtime. At present, there is no obvious solution to this dilemma.
Tariffs such as "The One Plan" from Three provide airtime and also allow tethering at the same time. We hope to see a resolution to this dilemma from the Giffgaff team in the coming months.
Can I add a Data Goodybag to my existing Giffgaff SIM?
Yes. Giffgaff does not make a distinction between smartphone SIM cards and data SIM cards. If you order a SIM card from Giffgaff, it is possible to add either type of Goodybag to it.
Is it possible to use the same SIM card within multiple devices?
It is possible to move and switch your SIM card between multiple devices – however the same SIM card cannot be used in multiple devices at once. If you would like to use multiple devices concurrently, you must order a new SIM card.
Can Giffgaff Data Goodybags be used in an iPad?
Yes. Giffgaff Data Goodybags can be used within tablet devices such as the Apple iPad. iPad owners should take care as the iPad does not accept standard sized SIM cards: you'll need a micro-SIM for your iPad. Giffgaff do not provide micro-SIMs themselves but it is possible either to cut your own SIM card down to size or to request a micro-SIM from Giffgaff members through the MicroGaff website.
What is Giffgaff coverage like where I live?
As Giffgaff use the O2 network, you should use the O2 coverage checker to ensure you can receive coverage where you live. For optimum experience, you should check for indoor 3G coverage (listed as "Mobile Internet" on the O2 coverage checker).
I'm switching to Giffgaff. Can I keep my existing phone number?
Yes. You'll need to ask your existing network for a PAC code and then to provide this to Giffgaff. The entire process of transferring your phone number should take no more than 24 hours. Our PAC Code Finder tool provides a step-by-step guide to transferring your mobile number to Giffgaff.
Where can I get a Giffgaff SIM card?
You can order a free SIM card from the Giffgaff website.
When will Giffgaff Data Goodybags be available to purchase?
Unfortunately, Data Goodybags are not yet available for purchase. According to Giffgaff, they should be available from October 10th. See the Giffgaff blog for more information.
About Ken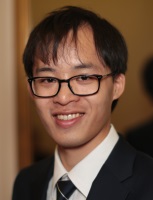 My passion is helping people to get the most out of their mobile phone. I've been blogging at Ken's Tech Tips since 2005.
Aside from writing about mobile technology, my interests are in software development, digital marketing and physics. Outside of the blog, I work with numerous technology companies helping them to explain their product and helping them to market it to consumers. Please get in touch for more information.