OFCOM's Sitefinder: Maps and database of phone masts in the UK
August 7th, 2010
If you want to find out where the phone masts are in your area or which mast your phone might be connected to, Ofcom's Sitefinder tool is handy.
What is OFCOM Sitefinder?

Sitefinder is a database of all the phone masts in the UK. You can enter your postcode and Sitefinder will present you a map of all the phone masts in the local area.
Information listed for each mast includes:
the operator (use our guide to find out which "real network" you are on and hence which masts you have access to)
the height of the antenna (you could use this to locate it on Street View or in real life)
frequency range which the tower operates on (our guide to the UK mobile technologies outlines the frequencies used by UK operators for their services)
transmitter power
technology used by transmitter (GSM transmitters are 2G; UMTS transmitters are 3G; TETRA transmitters are used by the emergency services)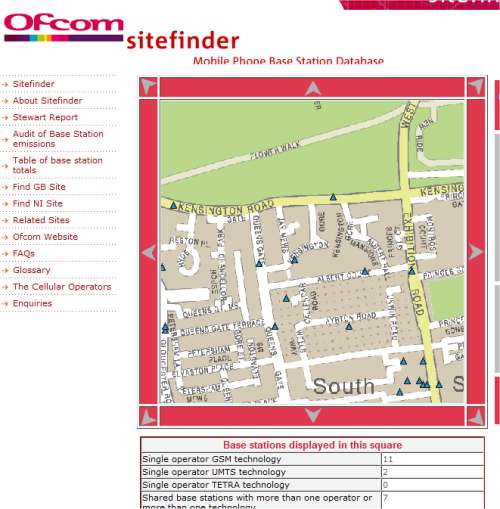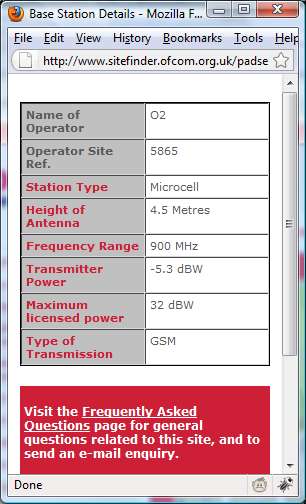 What is it useful for?
Sitefinder was initially set up to "give the public reliable and openly available information about the location and operating characteristics of all mobile phone base stations" after an inquiry into the possible effects of phone masts on health. It can also a useful tool to assess the coverage levels provided by the mobile networks.
How up-to-date is OFCOM Sitefinder?
According to OFCOM, the mobile operators provide data to Sitefinder every 3 months so it should be reasonably up-to-date. T-Mobile do not provide up-to-date information to Sitefinder. According to the Sitefinder FAQs:
Because of the uncertainty of whether Ofcom may have to disclose the data under the Freedom of Information Act, T-Mobile has decided not to supply data for Sitefinder, pending the outcome of legal proceedings in the Court of Appeal to determine if Ofcom should supply copies of the Sitefinder data to third parties in future.
Is Sitefinder a good indication of coverage quality?
Yes and no. I was recently helping a friend to investigate why he wasn't able to receive a 3G signal from O2 in his house. Sitefinder showed us that there were no O2 3G masts nearby and which companies offered 3G masts in the local area. Sitefinder should be used in conjunction with the coverage checkers provided by the networks. It should also not be used by current or prospective T-Mobile customers as the information is out-of-date.
We recently published a guide on how to find the network which provides you with the best reception.
How do I find out which phone mast I am connected to?
If you've got Android, download the fantastic Antennas application. It'll show you the phone masts which you are connected to and the signal strength from each mast. You can often cross-reference this information to the Sitefinder map.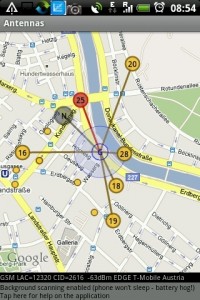 About Ken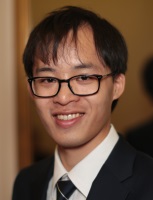 My passion is helping people to get the most out of their mobile phone. I've been blogging at Ken's Tech Tips since 2005.
Aside from writing about mobile technology, my interests are in software development, digital marketing and physics. Outside of the blog, I work with numerous technology companies helping them to explain their product and helping them to market it to consumers. Please get in touch for more information.