How To Check & Compare UK Mobile Coverage: Networks & MVNOs
October 25th, 2013
Mobile coverage should be your top consideration when choosing a mobile phone network. Find out how to choose the network offering the best coverage.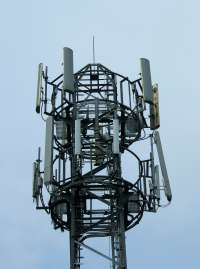 If you're choosing a mobile phone network, the level of coverage should be the most important thing to consider. You'll need to have good mobile coverage in order to get a satisfactory experience from your phone. Poor coverage can lead to missed phone calls, text messages being delayed and web pages failing to load. It can also affect your phone's battery life adversely: poor mobile coverage will very quickly drain battery life from your smartphone.
With the UK having more than 20 mobile networks, it seems rather daunting to choose the network with the best coverage. In this guide, we outline the basics of how to check and compare mobile coverage in the UK. We'll discuss the UK's system of virtual network operators: understanding this will save you vast amounts of time when comparing mobile coverage. We'll also outline how you're able to assess the quality of coverage: the things you should look out for and the factors that will make a difference to your mobile experience.
Check & Compare Mobile Coverage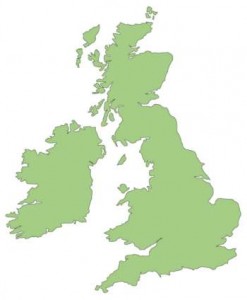 In the UK, only four companies hold a license to build their own mobile network. The four licensed companies are EE, O2, Three and Vodafone. Each company has leased some spectrum from the Government and has built their own network of mobile phone masts to cover the country. The four companies maintain their own infrastructure and also sell mobile services directly to the consumer.
In addition to the four network providers, there are a number of companies that re-sell mobile services. They lease spare capacity from one of the network providers and sell a mobile service under their own brand. Within the mobile industry, these companies are called "mobile virtual network operators" (MVNOs for short). Each MVNO has the power to set their own prices: hence they might charge less for calling and texting compared to the companies that maintain their own network.
The mobile signal you receive from a MVNO is actually provided by one of the four companies that maintain mobile infrastructure. For instance, giffgaff uses the O2 network whereas Virgin Mobile uses the EE network. Although you receive a service branded by giffgaff or Virgin, the signal will actually come from O2 or EE-owned masts.
It's important to know the company that provides the signal for your network. This allows you to use the relevant coverage checker: each network provider has an online map showing the coverage available in different parts of the country. MVNOs give identical coverage to the background network provider.
Table: UK Mobile Networks & Actual Network Providers
The table below provides a list of UK mobile networks. For each network, we've shown the actual network provider (this is the company that provides the underlying mobile signal). We've also shown the types of coverage available on each network (read on to find out more about that). For each network, we've also provided a link where you're able to access the relevant coverage map.
The mobile networks highlighted in bold maintain their own network infrastructure. Mobile networks that aren't in bold are considered to be MVNOs. They lease their capacity from one of the network providers.
How To Assess Mobile Coverage
The first step in assessing mobile coverage is to use the online map relevant to your network. In the table above, click the relevant link to access the coverage map for the network you're planning to join. You're normally able to enter your postcode: this will take you directly to where you live. It's also worth checking the places where you regularly spend time: for instance your school or your workplace. You'll want to have mobile coverage in the places you visit often.
When checking the online coverage maps, there are two key things you should be looking for. The first is indoor coverage: being able to use your phone whilst inside your house. The second is the type of coverage: you'll want 3G or 4G to get a good smartphone experience.
Indoor & Outdoor Coverage
If possible, choose a mobile network that offers both indoor and outdoor coverage. This is vital if you want to be able to use your phone in a building: for instance at home or in the office. If your network only offers outdoor coverage, you may get a poor smartphone experience and there's a high likelihood of missing incoming calls.
Note: As with all types of radio signal, mobile phone signals can be weakened by building materials. The presence of neighbouring buildings and the materials used to construct your house can weaken the strength of your mobile phone signal. Online coverage maps try to take account of this. A strong 5-bar signal will be said to give "indoor & outdoor coverage" whereas a weaker 1-bar signal will be said to give only outdoor coverage.
In reality, circumstances could differ from the coverage map predictions. This is particularly the case for people living in basement flats where it can sometimes be difficult to receive a signal from any of the provider. If you live in a basement flat and struggle to get signal from all of the networks, consider a solution such as O2's Tu Go, Vodafone's Sure Signal, Three's Home Signal or Orange's UMA.
Type of Coverage: 2G, 3G & 4G
When accessing an online coverage map, you'll normally be shown the levels of 2G, 3G and 4G coverage.
2G is the oldest type of mobile network currently in use. It's mainly designed for calling and texting but you're also able to do some basic web browsing. If you're just looking to call and text, 2G coverage should suffice for your needs. However, if you're a smartphone owner, we'd recommend a network with 3G or 4G mobile coverage.
3G (recommended) is the basic level of coverage expected on mobile networks today. It's designed for smartphone users: you can browse the web and use almost any application. You can also call and text as you can on 2G. A good 3G connection should be fast enough for almost any activity on your smartphone. This includes online radio, video calling with apps such as Skype and television streaming through BBC iPlayer.
4G is the next-generation of mobile network. It provides faster downloads and a better online experience compared to 3G. A limited number of networks currently provide 4G and you'll normally need to pay a premium for it. The table above shows a list of networks that currently offer 4G. As 3G is already fast enough for almost any smartphone activity, we would caution readers against paying over the odds for 4G connectivity. For more information, see our guide to how download speeds compare on 3G and 4G.
Whenever possible, you should choose a mobile network that at least offers 3G connectivity.
Real World Experimentation
Finally, it's worth noting that the data in online coverage maps is based on a computer prediction. It's the network provider's expectation based on factors such as where their masts are located. As earlier discussed, your mileage may vary depending on factors such as the materials used to construct your home.
Before signing a 24-month contract, you may wish to carry out a real world experiment. For instance, ask your family members about their experience of a certain network provider. They don't need to be customers of the network you'd like to join: they simply need to share the same underlying provider (e.g. EE, O2, Three or Vodafone). Is their mobile service reliable when they're at home? Do they ever experience problems with coverage?
A further way to test this is to order a free Pay As You Go SIM card from the network you'd like to join. You can insert this in any unlocked smartphone: see whether the coverage is reliable and how many bars you're able to get on your phone. Android users can get a numerical value on the quality of their coverage. On your smartphone, navigate to Settings > About device > Status and read off the Signal strength value. A smaller dBm equates to better signal (e.g. -80 dBm is better than -90 dBm). You can test the level of coverage once for each network provider.
Overview of Mobile Coverage in the UK
The UK has four network providers: EE, O2, Three and Vodafone. Please refer to the detailed coverage maps (linked below) for an overview of the service available where you live.
EE (99% coverage)

EE is the UK's largest mobile network provider. As well as providing services under their own brand, they provide the underlying network for ASDA Mobile, BT Mobile, Delight Mobile, Family Mobile, LIFE Mobile, Orange, The People's Operator, T-Mobile, Vectone Mobile and Virgin Mobile. 4G is only available on the EE brand.

Check Coverage on EE & EE MVNOs »

2G Coverage: 99% population coverage (1800MHz frequency)
3G Coverage: 98% population coverage (2100MHz frequency)
4G Coverage: 60% population coverage (800MHz, 1800MHz & 2600MHz frequencies)


O2 (99% coverage)

O2 provides the underlying service for 3 MVNOs: giffgaff, Lycamobile and Tesco Mobile. All four networks have 4G coverage providing you choose a 4G-enabled tariff.

Check Coverage on O2 & O2 MVNOs »

2G Coverage: 99% population coverage (900MHz frequency)
3G Coverage: 98% population coverage (900MHz & 2100MHz frequencies)
4G Coverage: 10 cities (800MHz frequency)

Three (98% coverage)

At present, Three provides both a 3G and 4G service. This is branded as Ultrafast Internet. You'll need a handset that is at least able to connect to 3G mobile networks (you can't use a 2G-only handset). Three does not provide the underlying service for any other network.

2G Coverage: Not available: you'll need a 3G handset.
3G Coverage: 98% population coverage (2100MHz frequency)
4G Coverage: Launching in December 2013 (800MHz & 1800MHz frequencies)

Vodafone (98% coverage)

Vodafone provide the underlying service for 3 MVNOs: Lebara Mobile, Mobile By Sainsbury's and Talkmobile. They have launched 4G in six cities: this is only available through the Vodafone Red 4G plans.

Check Coverage on Vodafone & Vodafone MVNOs »

2G Coverage: 98% population coverage (900MHz frequency)
3G Coverage: 89% population coverage (900MHz & 2100MHz frequencies)
4G Coverage: 6 cities (800MHz & 2600MHz frequencies)
About MVNOs
Mobile virtual network operators (MVNOs) lease spare capacity from a mobile network provider. The UK has four network providers: EE, O2, Three and Vodafone. The underlying network provider manages all of the fixed network infrastructure (e.g. the required licenses, the mobile masts and the network of backhaul connections). The virtual network operator simply provides services such as billing and customer support.
In some cases, the virtual network operator could be owned or partly-owned by the underlying network provider. This can be an effective way for companies to target different groups of customers. For instance, O2 owns 50% of Tesco Mobile and 100% of giffgaff. Compared to O2, Tesco and giffgaff target more price-conscious consumers. O2 is able to offer lower calling rates through their MVNO subsidiaries. This can be done without cannibalising revenues on the premium brand.
Savvy consumers can often save money by switching to a low-cost MVNO. They'll receive the same underlying service at a reduced monthly cost.
Historical Information
The information in the table above shows the current line-up of UK virtual network operators. In the past few years, certain MVNOs have changed the network they lease spare capacity from. This has changed the level of coverage they can offer.
ASDA Mobile. In October 2013, ASDA Mobile switched to using the EE network. Prior to this, ASDA operated their mobile service on the Vodafone network. New customers joining ASDA Mobile from October 2013 will receive a signal provided by EE. Existing customers are able to stay on the Vodafone-based network until the 30th April 2014. After this date, they'll have to switch to EE.

BT Mobile. In October 2013, BT signed a deal with EE to operate the BT Mobile service on EE's mobile network. Prior to this, BT had a business mobile service that ran on the Vodafone network.
Lycamobile. In 2010, Lycamobile switched to using the O2 network. Prior to this, Lycamobile used the Orange network.
Orange & T-Mobile. In October 2011, Orange and T-Mobile combined their network operations. They created a single combined network under the EE brand. The combined 3G networks of Orange and T-Mobile have now become the 3G network of EE. In addition, EE launched a 4G network but so far this has been restricted to customers on the EE brand. Orange and T-Mobile customers are restricted to the 3G network.

OVIVO Mobile. OVIVO Mobile previously used coverage from Vodafone. The service was closed on March 19th 2014.
About Ken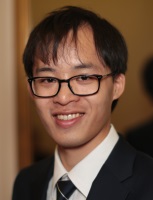 I'm a freelance writer specialising in mobile technology. I've been blogging at Ken's Tech Tips since 2005 with the aim of demystifying mobile technology for the rest of us.
Before writing about mobile technology, my background was in space & atmospheric physics. I have also worked in software development. Nowadays, I help companies to explain mobile technology to their customers. Please check out my portfolio or get in touch for more information. I'm also on Google+.