Vodafone is offering a choice of Pay Monthly passes that give you unlimited data on selected video, music, chat and social media services.
Vodafone Passes are no longer available for purchase.
Vodafone Passes were available in the UK from the 19th October 2017 to the 5th February 2019. Passes are no longer available to new Vodafone customers. However, existing customers who have already added a Pass to their account can continue to keep it. The Chat and Social Passes
are still available on VOXI,
a low-cost sub-brand of Vodafone.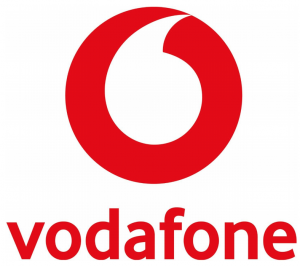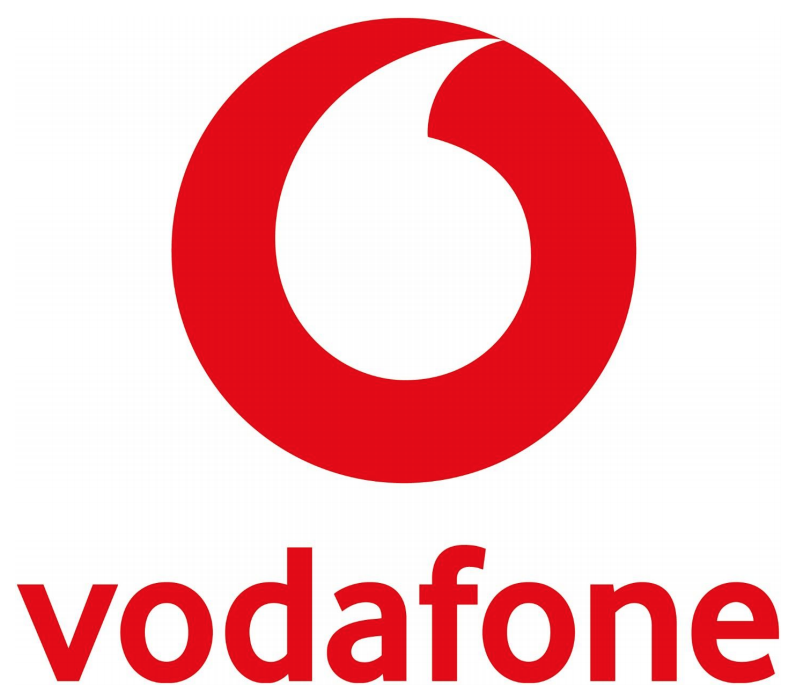 Vodafone is offering four Pay Monthly passes as an optional add-on for their Pay Monthly contracts and Pay Monthly SIM cards. The four passes will give you unlimited "zero-rated" data for use on selected video, music, chat and social media services. The passes range in price from £7/month for the Video Pass to £3/month for the Social Pass.
In this article, we'll review Vodafone's Pay Monthly Passes, including the features and how to tell when the pass is a worthwhile purchase for you. We'll also discuss some of the limitations and restrictions, and compare the passes to other similar zero-rated services.
Passes
Vodafone Passes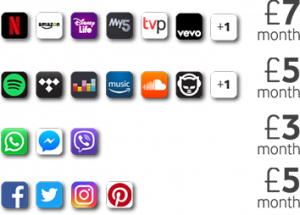 There are currently four Vodafone Passes available to buy. They'll each give you unlimited data for use on selected services for a flat price every month:
Video Pass (£7/month): Vevo, Amazon Video, Netflix, TVPlayer, My5, DisneyLife, YouTube. Video optimisation applies (SD video only).
Music Pass (£5/month): Napster, Spotify, Tidal, SoundCloud, Deezer, Apple Music, Amazon Music.
Chat Pass (£5/month): WhatsApp, Viber, Facebook Messenger.
Social Pass (£3/month): Instagram, Facebook, Twitter, Pinterest.
You can buy all four passes for £15/month by buying the Vodafone Combo Pass. The Combo Pass gives you unlimited data on all 21 services listed above.
You can buy a Vodafone Pass and add it to a Pay Monthly contract or Pay Monthly SIM card. Passes are available on Red Extra and Red Entertainment plans, as well as mobile broadband tariffs taken out since the 12th April 2017.
The normal price still applies for a subscription to each service (for instance, you'll need to pay an extra £5.99 to £9.99 per month separately to Netflix for use of their service).
Checking Data Usage By App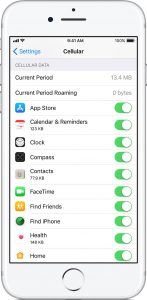 Before adding a Pass to your plan, it's worth checking to see how much data you'd normally use on the apps included in the Pass. Sometimes, it might actually work out better value just to upgrade to a plan with more data rather than adding a Pass.
You can check your data usage on an app-by-app basis as follows:
iPhone: Go to Settings > Cellular > Cellular Data. You'll see a list of applications along with information on how much data it has used during the current billing period.
Android: You'll normally find this through Settings > Network & Internet > Data usage > Mobile data usage but this can vary on a device-by-device basis. The screen will show you your mobile data usage, split out by how much data each application has consumed.
In our opinion, some of the passes are more worthwhile buying compared to the others. For instance, the Video Pass and Music Pass are worthwhile for some customers as these activities normally consume a lot of data on your smartphone (an app like Netflix or YouTube will typically use between 500MB to 1GB for each hour of streaming).
For most people, Vodafone's Chat Pass and Social Pass will be of very limited value as these activities normally consume only a small amount of data. As a benchmark, we'd expect instant messaging applications to consume less than 100MB per month and social media applications to consume less than 1GB per month.
Given the amount you'll often be paying for a Pass, it can sometimes be better value just to upgrade to a plan with data. For instance, Vodafone's Video Pass will cost you £7 per month. Meanwhile, an extra £3 or £4 per month may allow you to upgrade to a SIM card with much more data (and without the same restrictions on which services you're able to use the data with).
The following table shows how paying just a few pounds extra each month can give you substantially more data without the restrictions of a Pass:
Network
Minutes
Texts
Data
Monthly
Cost

Unlimited

Unlimited

2GB

£6.00

Unlimited

Unlimited

8GB

£8.00

Unlimited

Unlimited

10GB

£10.00

Unlimited

Unlimited

1GB

£12.00

Unlimited

Unlimited

5GB

£16.00

Unlimited

Unlimited

20GB

£21.00

Unlimited

Unlimited

Unlimited

£24.00

Unlimited

Unlimited

Unlimited

£28.00

Unlimited

Unlimited

Unlimited

£33.00
Limitations
Vodafone's Passes give you unlimited data usage on both of the app and website version of the inclusive services. For instance, you could use either the Facebook application or the Facebook mobile website through Vodafone's Social Pass.
There are a couple of limitations worth being aware of when using a Pass:
The Video Pass uses video optimisation technology. You'll only get streaming in standard definition (for high definition streaming, you'll need to disable the Video Pass). Videos may also be downloaded only at the speed at which you're able to watch them.
Adverts and other external content are not included. If the app or website includes other external content (for instance, something like an advert), that data usage won't normally be included in the Pass.
There's a fair usage policy of 5GB per month in Europe. You can continue using the Vodafone Passes whilst travelling in Europe, but a fair usage policy of 5GB per month applies to each Pass.
You can't use VPN or external DNS services with a Pass. If you use a VPN service or a DNS server not provided by Vodafone, the Pass will not work. All of your data usage when using VPN or external DNS will count as normal towards your download allowance.
VOXI Passes

VOXI is Vodafone's youth-orientated sub-brand, designed exclusively for customers under-25. It has the same concept of Passes, only that you'll get the Chat and Social Passes included for free with your plan (this would cost you £8/month on a standard Vodafone contract).
VOXI Social Pass: Includes Facebook, Instagram, Twitter, Snapchat and Pinterest.
VOXI Chat Pass: Includes WhatsApp, Facebook Messenger and Viber.
One small addition on the VOXI Social Pass is you'll also get Snapchat usage included (Snapchat isn't available on the Vodafone Social Pass).
On VOXI, it will also soon be possible to buy the Music Pass and Video Pass as additional services. Both are currently listed as "coming soon" on the VOXI website, but we expect the price and range of included services to be similar to that on the Vodafone Passes.
For more information about VOXI, please read our in-depth review of the service.
Comparison to Alternatives
Vodafone's four new Passes give you unlimited data for use on a number of selected services. This is often referred to as "zero-rating" as any data used through a zero-rated service does not count towards your download allowance.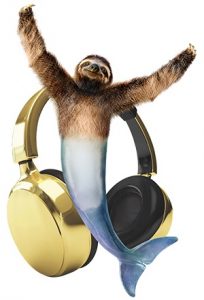 Similar zero-rated services that also exist in the UK include:
More broadly, it's also worth considering alternative mobile networks that might give you a lot more data for the same price. For instance, giffgaff offers Always-On data for £20/month (unlimited data with 4G speeds on the first 9GB per month). Three also offers all-you-can-eat data plans which will give you unlimited data for use on any service.
Network & Coverage
2G, 3G and 4G Coverage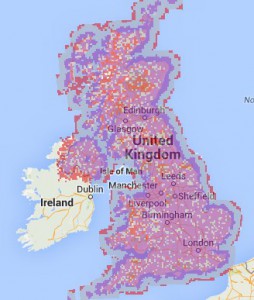 Vodafone currently offers 98% population coverage in the UK.
We'd recommend having either 3G or 4G coverage when accessing video, music or social networks from your smartphone. The most recent time Vodafone published their figures, they claimed to have 89% population coverage on 3G and 86% population coverage on 4G.
Before joining Vodafone and buying one of their passes, we'd strongly recommend checking the coverage in your area. You can do this by entering your postcode on Vodafone's online coverage map:
Check Vodafone Coverage (vodafone.co.uk) →
For more information about mobile phone coverage in the UK, please see our in-depth guide to UK mobile coverage.
International Roaming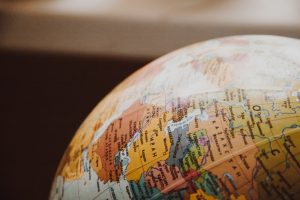 On all Vodafone Pay Monthly plans, you'll get the Vodafone Global Roaming service included at no extra charge. The service allows you to use your UK allowances in 110 destinations. There's no extra charge when travelling in 50 European "roam-free" destinations and a £5 per day charge when travelling in 60 rest-of-the-world "roam-further" destinations.
Vodafone's four Passes can only be used in the UK and in European "roam-free" destinations. Whilst you're travelling in a roam-free destination, there's a fair usage policy of 5GB/month on each pass. The passes cannot be used in roam-further destinations, or in other destinations outside of the Global Roaming service list.
There's more information about Vodafone's international coverage on their website.
Keeping Your Phone Number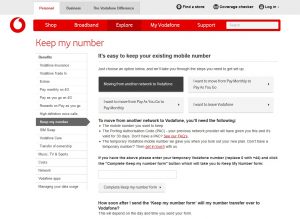 It's a straightforward process to keep your current phone number when moving from another mobile network to Vodafone.
In order to transfer your phone number to Vodafone, you should start by contacting your current mobile network and asking them for a PAC Code. This is a nine-digit code that authorises Vodafone to take control of your phone number, and your mobile network is legally obliged to provide it free of charge.
Once you've obtained the PAC Code from your current mobile network, you can sign up for your new Pay Monthly contract or SIM card from Vodafone. After your new phone or SIM card arrives in the post, you should provide the PAC Code to Vodafone through this online form on their website. After submitting your PAC Code to Vodafone, your phone number will normally be transferred on the next working day.
For a step-by-step guide on transferring your phone number to Vodafone, please select your current mobile network from the drop-down menu below:
PAC Code Finder: Transfer Your Phone Number to Vodafone
More Information
For more information about Vodafone's passes, please see their official website.