Three have begun to switching off 2G coverage in some areas across the UK. We outline how it might affect you and what options are available if you've been adversely affected.
What is 2G roaming?
Since Three's launch in March 2003, it has allowed customers to "roam" onto a partner 2G network when they lose coverage from Three's 3G network. This means that instead of your phone showing a "No network coverage" message when it loses 3G connectivity, your phone would instead switch to a partner network where you could continue to make and receive calls and texts. The partner 2G network would also allow you to continue to browse the internet and read e-mails albeit at severely limited speeds.
Three's partner network is currently Orange. Between March 2003 and January 2007, Three's partner network was O2.
Who is affected by the 2G switch-off?
Over the last few months, Three have begun to turn off 2G roaming in areas where they believe there is "strong" coverage from their own network and where they believe that the 2G roaming feature is no longer necessary. Unfortunately one of the disadvantages of 3G technology is that it doesn't always work so well indoors and some customers have found themselves experiencing more dropped calls and more missed calls since the switch-off.
In one test carried out by Ken's Tech Tips in Central London, we struggled to receive a 3G signal from Three indoors despite the fact that Three had already turned off the 2G roaming feature in the area. Three's coverage checker claims that indoor coverage is available whilst T-Mobile (who share the mast with Three) describe 3G coverage as "very good" in the area. Whereas before a Three phone would have "roamed" onto the partner Orange 2G network and continued to receive calls, calls would now redirect to voicemail instead and texts would sometimes arrive hours after they were sent.
Of course, how significantly you will be affected by the 2G switch-off will depend on many factors such as your proximity to a 3G mast. There are also other factors which can't possibility have been taken into account by the online coverage checker (e.g. the phone used, whether you live in a basement/block of flats, the building materials used in your house, etc). For this reason, we still believe the 2G roaming service is important for Three customers: even in areas where a "very good" 3G signal should be available it is possible that a 3G signal isn't always be available. The 2G roaming service helps to ensure continuity of service and ensures that calls can still be made even when a 3G signal is lost.
If you are using a phone on the Three network which isn't 3G-enabled, you'll experience a complete loss of service when the 2G roaming service is turned off in your area. You should upgrade to a 3G-capable handset or switch network (all other networks will provide a 2G service).
Unfortunately, Three haven't provided us with details of where 2G roaming has been turned off nor have they provided any time frame for the switch-off across the rest of the UK. However, if you've begun to notice "no network available" messages more frequently, chances are 2G roaming has just been disabled for your area.
Why are Three turning off 2G roaming?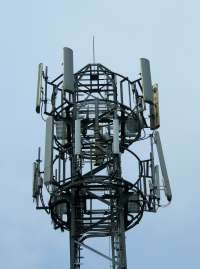 We reached out to Three and the official statement is that the 2G roaming feature is no longer necessary due to the number of 3G masts. A spokesperson from Three told us:
When we launched our network in 2003 we had 4,500 3G sites across the country. So we decided that we would allow customers to roam onto another 2G network when they were outside of our coverage. Seven years on and we have nearly trebled the number of sites to 12,400 across the country. Our own network now covers more than 97% of the UK population, and is the UK's biggest 3G network. That's why we have turned off 2G roaming across the country where our 3G coverage is strong… We want to provide a great 3G experience – not just voice and text.
We find the argument slightly difficult to follow: surely it's better to fall back to a slow 2G signal rather than to have no signal at all. In reality, we think this is probably a commercial decision. Three have to pay Orange a fee for every call and text carried over the Orange 2G network. Tariffs such as The One Plan (which offers practically "unlimited" minutes, texts and internet for £25/month) would probably become commercially unviable fairly quickly given the charges that Three pay Orange for 2G roaming.
How can I enhance the reception I get indoors?
Switch to a 3G phone. If you're currently using a 2G phone on Three, you'll need to upgrade to a 3G phone to keep accessing Three services.
Try different parts of the building. You may find that signal strength differs depending on where you are in the building. The OFCOM Sitefinder tool will show you the location of phone masts near where you live and may help you to diagnose the reasons for poor reception (metal roofs and thick walls are common reasons). This is only a temporary measure though. We'd still recommend leaving your network unless you get good signal throughout the house – it's plainly ridiculous to leave your *mobile* phone perched on the bathroom window 24/7 even if it's the only place in the house where you can get signal.
Switch network. You may find that reception will improve indoors when you switch network. The OFCOM Sitefinder tool will show you a map of nearby mobile phone masts and should be used in conjunction with the coverage checker tools provided by the networks. We've got a guide which will take you through the whole process of evaluating reception quality on each network before signing up for a new contract.
Use a femtocell (Vodafone only). If you're living in a basement flat or in a coverage blackspot, you may struggle to receive a good signal from any network. For Vodafone customers, this can be alleviated by installing a femtocell. A femtocell is essentially a "miniature mobile phone base station" which can be installed in your own home. A femtocell will connect to your home broadband connection and will output a 3G mobile signal in your home. At the moment, Vodafone Sure Signal is the only available femtocell.
Can I cancel my contract if I've been adversely affected by Three's 2G switch-off?
If your mobile phone service has been degraded since Three switched off 2G roaming in your area, you may be able to argue a strong case to terminate your contract early.
Pay As You Go customers can leave at any time as there is no contract requiring you to remain with Three for a minimum amount of time.
SIM Only customers can leave at any time by giving 30 days notice. If you're on a 12-month SIM only contract, you'll need to argue your case to terminate your contract early in the case way as Pay Monthly customers.
Pay Monthly customers can leave at any time without penalty once the original term of the contract has finished (usually 18 months or 24 months). If you are still within the original term of your agreement, you would usually need to pay off your entire contract to terminate your contract early. However given that there has been a significant adverse effect on the service you receive, we think you've got a good case to terminate early without a cancellation charge. Given that the service provision is no longer "fit for purpose" (i.e. you can no longer use it reliably), you've got a strong case. We recommend calling Three customer services on 333 to discuss your situation. There are several reports in online discussion groups where people have been able to leave their contracts early without a cancellation charge due to the 2G switch-off in their area.
In order to leave Three, you'll need to call Three customer services on 333 (0843 737 3333 from a landline). To transfer your phone number to a different network, you'll need to ask for a PAC Code. Our SIM-only tariff price comparison tool will help you to find an alternative tariff and our PAC Code Finder tool will take you through the process of transferring your number to another network.