Virgin's VIP Tariff: Review of the 'Unlimited Everything' Tariff from £26/month
May 5th, 2013
Virgin has launched an eye-catching tariff with "unlimited everything". It starts at £26/month for TV and broadband customers.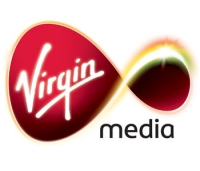 Virgin Mobile made headlines this week by launching the new VIP Plan. Starting at £26/month for customers who take TV or broadband from Virgin, the tariff comes with unlimited calls, unlimited texts and unlimited internet. It also comes with inclusive calls to 0800, 0845 and 0870 numbers. Customers without a TV or broadband package from Virgin will need to pay an additional £5/month. This means the package will start from £31/month.
What is the VIP Plan?
The VIP Plan is the new flagship mobile tariff from Virgin. Starting at £26/month (£31/month for customers without a Virgin TV/broadband package), the plan comes with:
Unlimited calls to UK landlines & UK mobiles. Any network, any time. Including calls to voicemail.
Unlimited texts within the UK. Picture messages (MMS) aren't included: they cost 40p each.

Unlimited internet for use on your phone (excludes tethering). You can browse the web, e-mail, chat and use apps as much as you like on your smartphone. It's not possible to tether (to share your internet with other devices). P2P file sharing is also prohibited.
Unlimited calls to 0800, 0808, 0845 & 0870 numbers. This can be useful when calling companies such as your bank. Other networks charge up to 40p/minute when calling 08 numbers.
Free mobile phone insurance (Virgin TV/broadband customers only). As well as getting a £5/month discount, customers who have a TV/broadband package from Virgin will also receive free handset insurance.
The VIP tariff is available on a range of handsets. Expect to pay more if you're choosing one of the latest handsets – the high-end Samsung Galaxy S4 will cost you a mammoth £47/month plus £99 upfront. Cheaper options include the Samsung Galaxy Fame and the Nokia Lumia 620: both handsets are fairly basic but are available free from £31/month.
What handsets are available on the VIP Plan?
Virgin offers the VIP Plan on a range of handsets. In terms of high-end smartphones, there is a fairly limited choice of devices, often at quite high prices. Expect to pay around £10/month more than you would on a rival tariff. High-end smartphones on the VIP Plan include:
Customers with a TV or broadband package from Virgin can subtract £5/month from their monthly bill. Virgin does not offer the iPhone 5 or the HTC One.
Low End Budget Handsets
For low-end/budget options, Virgin offers a selection of handsets including:
Once again, customers with a TV or broadband package from Virgin can subtract £5 from the monthly cost. This would bring the price down to £26/month if you were choosing a Galaxy Fame or a Lumia 620. You can see a full list of available handsets on the Virgin website.
How does it compare against the alternatives?
For an "unlimited everything" tariff, the primary competitors are T-Mobile's The Full Monty and Three's The One Plan.
| | Virgin: VIP Plan | T-Mobile: The Full Monty | Three: The One Plan |
| --- | --- | --- | --- |
| Minutes: | Unlimited | Unlimited | 2,000* |
| Texts: | Unlimited | Unlimited | 5,000* |
| Internet: | Unlimited | Unlimited | Unlimited (all-you-can-eat) |
| Calls to 08 numbers: | Unlimited | 40p/minute | 15.3p/min – 20.4p/min |
| Tethering: | ✘ | ✘ | ✔ |
| | View Handsets » | View Handsets » | View Handsets » |
* Strictly speaking, The One Plan does not have unlimited calls and texts. The monthly allowance consists of 2,000 cross-network minutes, 5000 Three-to-Three minutes and 5,000 texts. This equates to 67 cross-network minutes and 167 texts per day. Most people are unlikely to use the full allowance – for all intents and purposes we consider it to be "virtually unlimited". Internet is truly unlimited on The One Plan – there are no download limits.
In terms of handsets availability, prices compare as follows:
Customers who have a TV or broadband package from Virgin can subtract £5/month from the cost of the VIP Plan. In any case, The One Plan will usually work out to be the best value option. You'll also get free tethering: perfect for connecting your laptop or tablet. See our full review of The One Plan for more information.
Is there a maximum download speed/usage limit on the VIP Plan?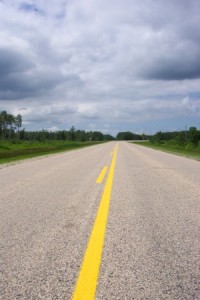 In February 2013, Virgin applied a maximum download speed across their network. Customers were limited to a download speed of 2Mbit/s; uploads were also capped at the speed of 0.5Mbit/s. Whilst this was enough for the majority of day-to-day usage, it prevented customers from streaming high-definition video. It also caused downloads to become more sluggish when on 3G.
The speed limits were removed on the 8th March 2013. This is because it caused some connectivity problems for Virgin customers. Once the network-side issues are resolved, it's expected that speed limits will return once again. Although they're not currently in place, customers joining the VIP Plan should be aware that download speeds may be limited again in the future.
T-Mobile has a speed cap of 4Mbit/s on their Full Monty plan. Three does not have a maximum download speed on The One Plan. You'll get the maximum speed possible based on your handset and the available coverage. For a recent 3G handset, this means speeds of up to 42Mbit/s. For a 4G-compatible handset, maximum download speeds of 100Mbit/s will be available from Q4 2013. Virgin and T-Mobile do not offer a 4G service.
* Unlike Virgin and T-Mobile, Three does not enforce an artificial speed limit on their network. You'll receive the maximum speed possible, given factors such as what your handset can support and the level of mobile coverage available. A recent handset with support for DC-HSPA+ technology can achieve maximum speeds of 42.2Mbit/s download and 11.5Mbit/s upload. In reality, speeds are likely to be nearer 8Mbit/s under typical conditions. See our guide to download speeds for more information.

Can I tether on the VIP Plan?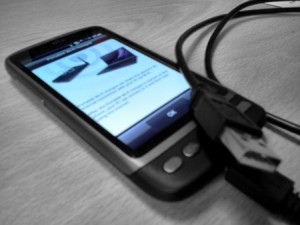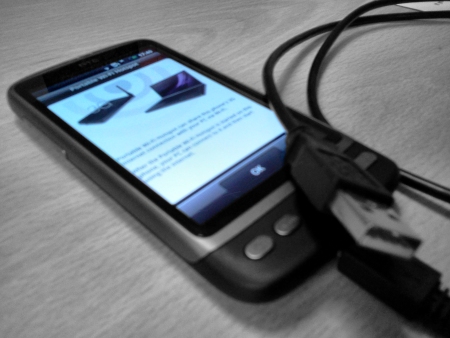 No. Virgin does not allow tethering on the VIP Plan. If you're looking for a tariff that supports tethering, Three's One Plan is a great alternative. It comes with a larger selection of handsets and you'll be able to tether on the unlimited data allowance provided by Three. See our review of The One Plan and our review of all-you-can-eat data for more information.
What is coverage like on Virgin Mobile?
Virgin is a virtual network operator. It makes use of the 3G network from EE. As a Virgin customer, you should receive the same level of coverage as a customer on Orange or T-Mobile. Around 99% of the UK population is covered. To make sure you can receive a signal where you live, use the Virgin Mobile online coverage checker.
It's worth noting that EE and Three have a site-sharing agreement for their masts. As the two companies locate their masts on the same towers, you're likely to experience similar levels of coverage. This means coverage is likely to be similar across Virgin Mobile, T-Mobile and Three.
What's the verdict?
Whilst the VIP Plan is an eye-catching proposition from Virgin, the selection of handsets is fairly limited. At the high-end, you'll be able to get a handset like the Samsung Galaxy S4 for £47/month. This is £10/month more than on rival offerings like Three's One Plan. By opting for The One Plan, you can save £240 over 24 months. Whilst you won't get inclusive calls to 08 numbers (they're usually free/inexpensive on your landline anyway), you'll get the bonus of inclusive tethering.
At the low end, Virgin offers handsets such as the Lumia 620 and the Galaxy Fame for £31/month (£26/month for Virgin customers). Both of these are fairly basic handsets – for the same price you could get a much better handset on another network. If you're already paying top dollar for your tariff, it's worth getting the best possible phone. With a greater selection of handsets at T-Mobile and Three, we think there are better deals elsewhere.
Where can I find out more?
You can find out more about the VIP Plan on Virgin's website.
About Ken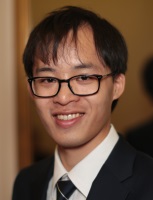 My passion is helping people to get the most out of their mobile phone. I've been blogging at Ken's Tech Tips since 2005.
Aside from writing about mobile technology, my interests are in software development, digital marketing and physics. Outside of the blog, I work with numerous technology companies helping them to explain their product and helping them to market it to consumers. Please get in touch for more information.