Three's £5 'Euro Internet Pass' offers unlimited data in Europe
June 26th, 2012
Three have launched a £5/day "Euro Internet Pass" add-on for their Pay Monthly customers who are visiting Europe.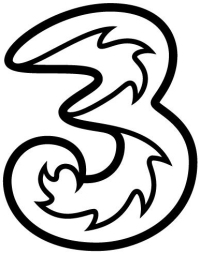 UK mobile network Three has launched a new add-on for Pay Monthly customers who are travelling abroad to the EU. Rather than paying for data on a metered basis (paying per megabyte), customers can instead opt to buy the 'Euro Internet Pass' instead. The pass offers unlimited internet access for £5 per day. This compares to the per megabyte rate of £1.28/MB that is typically charged (this rate is subject to drop in July).
Whilst 'Euro Internet Pass' provides good value for heavy smartphone users, the average user is likely to save money without the pass once data costs drop to about 56p/MB in July. Alternatively, heavy users can save money by unlocking their phone and opting for a local SIM card when abroad. In this article, we review the 'Euro Internet Pass' and look at various alternative ways of using your smartphone abroad.
Which countries can I use 'Euro Internet Pass' in?
The 'Euro Internet Pass' can be used in EU countries, though note that not all European countries are members of the EU.
According to Three, the 'Euro Internet Pass' can be used in the following countries: Austria, Belgium, Bulgaria, Cyprus, Czech Republic, Denmark, Estonia, Finland, France, Germany, Greece, Hungary, Ireland, Italy, Latvia, Lithuania, Luxembourg, Malta, Monaco, Netherlands, Poland, Portugal (incl. Azores & Madeira), Romania, Slovakia, Slovenia, Spain (incl. Balearic & Canary Islands), Sweden, Vatican City.
The 'Euro Internet Pass' is not valid in other countries – in these countries you'll have to pay Three's full data roaming rates which can be as high as £10 per megabyte.
Is the data really unlimited or 'all-you-can-eat'?
According to Three, there are no limits to the amount of data which can be transferred on the 'Euro Internet Pass'. However, tethering (connecting other devices such as a laptop) is not permitted when abroad with the pass.
Three have noted that using the internet abroad may be slower abroad than in the UK. It is unclear whether this is a generic disclaimer message (not all countries have a HSPA+ service yet) or whether the message refers to the fact that internet usage abroad is being throttled.
How much does it cost to use the internet without the 'Euro Internet Pass'?
At present, Three charge £1.28 per megabyte for data when using your smartphone abroad in the EU.
From 1st July 2012, EU regulations will limit the cost of roaming data within the EU to €0.70 per megabyte (approx. 56p per megabyte). Three have yet to announce how much they'll charge from July onwards but assuming that they opt to charge the full 56p per megabyte, you'll need to use at least 9MB each day in order to benefit from 'Euro Internet Pass'. As the typical smartphone user currently consumes around 7MB in a typical day, this would make 'Euro Internet Pass' poor value.
If you follow our typical travel advice of refraining from using your smartphone on holiday (it's a holiday and a break away from work after all), 'Euro Internet Pass' provides poor value. Things such as checking your e-mail or Facebook use very little data: at 56p/MB you're unlikely to cross the £5 boundary that makes the pass worthwhile. 'Euro Internet Pass' only really provides good value to power users and people who want to use their smartphones regularly when abroad: for example to e-mail photos to friends back home. See our guide to download limits and the meaning of megabytes to work out how much you normally use.
How much will calls and texts cost when I'm abroad?
Typically within the EU, it costs 36.6p/minute to make a phone call, 11.5p/minute to receive a phone call and 11p to send a text message. You should check with the Three website for the latest roaming rates.
How do I get the 'Euro Internet Pass'?
On arrival in the EU, Three will text you a link to a website where you can purchase the 'Euro Internet Pass'. You can purchase the 'Euro Internet Pass' from this website. The £5/day payment covers the period from midnight to midnight UK time (most European countries are 1 hour ahead of the UK so this would be 1am to 1am). You will need to buy a pass for each 24 hour period that you use your smartphone abroad: using it every day for a week will cost you £35.
I'm on Pay As You Go. Can I use 'Euro Internet Pass'?
No. Three's 'Euro Internet Pass' is only available to customers on their Pay Monthly tariffs.
How else can I get online when I'm abroad?
The cheapest way of getting online when you're abroad is to find a free wi-fi network. Free wi-fi networks can often be found in your hotel or in coffee shops and tourist attractions. Data transferred over a wi-fi network does not pass through your mobile operator and incurs no charges. See our full guide to using your smartphone abroad for details of the security implications of using free wi-fi networks.
An alternative way of accessing the internet when abroad is to buy a SIM card from a local mobile network. This is likely to be substantially cheaper than roaming – expect to pay around £10 for a Pay As You Go SIM card with a month's worth of data. You'll need to have an unlocked handset in order to use a different SIM card when abroad.
Where can I find out about Three's Pay Monthly tariffs?
Three have a page on their website detailing their Pay Monthly tariffs. Three have a range of 1 month SIM Only contracts for customers of other networks who want to take advantage of 'Euro Internet Pass'. Information on the 'Euro Internet Pass' can also be found on the Three blog.
About Ken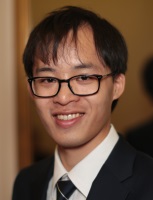 My passion is helping people to get the most out of their mobile phone. I've been blogging at Ken's Tech Tips since 2005.
Aside from writing about mobile technology, my interests are in software development, digital marketing and physics. Outside of the blog, I work with numerous technology companies helping them to explain their product and helping them to market it to consumers. Please get in touch for more information.