Talkmobile's Happy Hour on Pay As You Go: 10p for phone calls up to an hour
March 18th, 2016
Talkmobile is currently offering a Pay As You Go SIM card where you'll pay a flat rate of 10p for phone calls of up to one hour.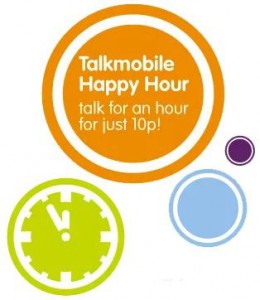 Talkmobile, a low-cost sub-brand of the Vodafone network, is currently offering a Pay As You Go SIM card where you can talk for up to one hour for a flat rate of just 10p per call. The tariff, which is known as Talkmobile Happy Hour, also has competitive rates for texting and browsing (4p/text and 2p/MB).
In this article, we'll review the Talkmobile Happy Hour SIM card. We'll look at the costs of using a Talkmobile SIM card and how they compare to other Pay As You Go networks such as giffgaff and Three. We'll also look at the level of coverage available on Talkmobile and how you can keep your existing phone number when moving to the network.
Order Talkmobile Pay As You Go SIM Card (Free) »
The Happy Hour Tariff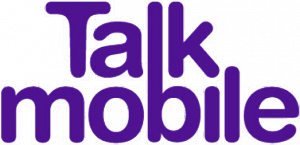 In the UK, Talkmobile has a fairly unique Pay As You Go offering in the form of their Happy Hour SIM card.
With Happy Hour, you'll be charged a 10p flat rate for all phone calls to a UK landline or UK mobile, lasting for up to one hour. It's an ideal tariff for customers making occasional phone calls and it can also serve as a good replacement for making phone calls on your landline.
For phone calls of more than 4 minutes in length, Talkmobile is by far the cheapest Pay As You Go network for calling in the UK. If you tend to make lots of shorter phone calls, the 321 tariff from Three may offer better value.
Pay As You Go Rates
For customers calling either a UK landline or UK mobile (that's phone numbers beginning with 01, 02, 03 or 07), Talkmobile charges a 10p flat-rate for all phone calls lasting up to one hour. After the first hour, you'll pay an extra 8p/minute but you can avoid these additional charges by hanging up and re-dialling.
For text messages and browsing the internet, Talkmobile charges 4p per message and 2p per megabyte. The following table shows in greater detail exactly how much you'll pay on the Happy Hour tariff:
Calling Rates:
Voice Calls
10p connection charge
+ no further charges for up to 60 minutes
+ 8p/minute after the first 60 minutes
Calls to Voicemail
8p/minute
Calls to Special Rate Numbers
15p/minute access charge
+ service charge from the company you're calling
Messaging Rates:
Text Message (SMS)
4p
Picture Message (MMS)
30p
Video Message
50p
Internet Rates:
Mobile Internet
2p/MB
The prices in this table are stated for UK-to-UK only. If you're roaming, making international calls or calling a special number (e.g. 08 & 09 numbers), higher charges will normally apply. Source for pricing information: Talkmobile.co.uk.
If you'd like to take advantage of these rates, you can order a free Pay As You Go SIM card from Talkmobile:
Order Talkmobile Pay As You Go SIM Card (Free) »
Comparison To Alternatives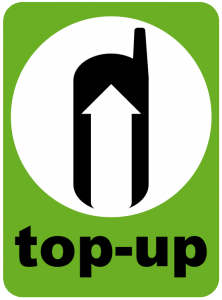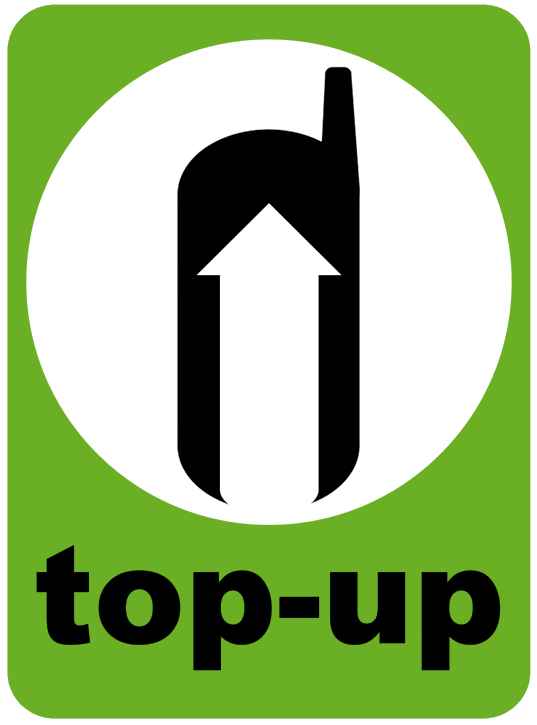 On Talkmobile's Happy Hour tariff, you'll be charged a 10p flat rate for phone calls up to one hour. If you usually make only very short phone calls of three minutes or less, Three's 321 tariff will be cheaper at just 3p/minute. For phone calls that are longer than 3 minutes, Talkmobile will be significantly cheaper than other networks.
The Happy Hour tariff compares as follows to rival Pay As You Go networks:
For more information, please see our full Pay As You Go price comparison table. If you're a fairly frequent user or if you use data on your smartphone, you may also wish to see our article on Pay As You Go bundles.
Pay As You Go Rewards
Talkmobile also has an alternative price plan, which is known as Pay As You Go Rewards. With Pay As You Go Rewards, you'll pay a higher rate for your calls and text messages (25p/minute and 12p/text, discounted to 10p/minute and 6p/text to other Talkmobile customers). Mobile internet will cost you 25p/day for up to 25MB of data (then it's 10p/MB extra if you go over this limit).
The benefit of choosing 'Pay As You Go Rewards' is you'll get a free allowance every time you top-up your phone (e.g. 60 free minutes or 1400 free texts when you top up with £10 of credit). Your free top-up allowances will then last for between 7 and 30 days depending on how much you top-up.
If you'd like to join Pay As You Go Rewards, you can change to the tariff after getting your SIM card by calling Talkmobile Customer Services on 5888. By default, all customers are placed on the Happy Hour tariff where you won't be able to earn any rewards.
Handsets
Unfortunately, Talkmobile only provides Pay Monthly smartphones – they don't provide any smartphones on a Pay As You Go basis. For this reason, you'll need to bring your own handset to use on the Talkmobile Pay As You Go service. This could either be a new SIM-free smartphone or it could be an existing handset that you've gone and unlocked.
When ordering your SIM card from the Talkmobile website, you'll need to choose the size of the SIM card you require. The required SIM card will depend on your handset – if you aren't sure which one you need, see our list of handsets and the required SIM card size in each one.
Coverage
2G and 3G Coverage From Vodafone
Customers on Talkmobile Pay As You Go will get 99% population coverage across the UK. This is because Talkmobile is a virtual network operator that uses Vodafone as their coverage provider. At present, Talkmobile customers are limited to 2G and 3G coverage.
Before ordering your SIM card from Talkmobile, it's probably worth double-checking the coverage in your area. You can do this by entering your postcode on the Talkmobile coverage checker.
4G Coverage Isn't Available
Unfortunately, 4G coverage isn't available on the Talkmobile service. Despite Talkmobile's status as a fully-owned sub-brand of Vodafone, the parent company has restricted 4G coverage to only customers on their own branded network.
Tethering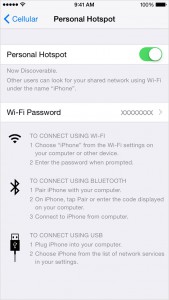 Tethering or personal hotspot refers to the process of sharing your smartphone's internet connection with other devices (e.g. with your laptop or tablet).
With Talkmobile, it's possible to tether on any of their plans. This means your inclusive data allowance can be shared with other devices. This can be seen be going through to the Talkmobile help pages and then search for 'tethering':
Tethering (using your mobile as an internet hotspot for other devices) is included in all Talkmobile plans. You can tether if you have a data plan and have enabled Wi-Fi hotspot functionality on your phone.
If you're likely to tether fairly frequently, Talkmobile Pay As You Go will be a comparatively expensive service. For a guide to the best value deals, see our article on the best value SIM cards for tethering in the UK.
Keeping Your Phone Number
If you're moving from another network to Talkmobile, it's a straightforward process to keep your existing phone number.
Start by asking your old network to provide you with a PAC Code. It's free to obtain a PAC Code from your old network, and the code will authorise Talkmobile to take control of your phone number.
Once you have the PAC Code from old network, you should order your free Happy Hour SIM card on the Talkmobile website. Once it arrives, use your new SIM card to call Talkmobile customer services (dial 5888 on your Talkmobile handset). Once you've given your PAC Code to Talkmobile, they'll schedule the transfer of your phone number, normally for the next working day.
For a step-by-step guide on moving your number to Talkmobile, please select your current mobile network from the dropdown menu below:
PAC Code Finder: Transfer Your Phone Number to Talkmobile
More Information
For more information about the Happy Hour tariff, please see the official Talkmobile website.
About Ken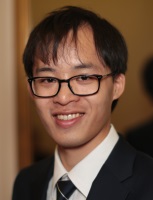 My passion is helping people to get the most out of their mobile phone. I've been blogging at Ken's Tech Tips since 2005.
Aside from writing about mobile technology, my interests are in software development, digital marketing and physics. Outside of the blog, I work with numerous technology companies helping them to explain their product and helping them to market it to consumers. Please get in touch for more information.