Orange: 3G from EE with 'Animal' Pay Monthly & Pay As You Go Tariffs
Orange, a part of EE, previously offered 3G internet on their "Animal" Pay Monthly contracts and Pay As You Go tariffs.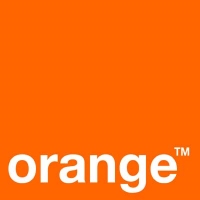 Orange is a 3G-only mobile network. Best known for their Orange Wednesday film offer which ended in February 2015, the network previously offered "Animal" Pay Monthly contracts and Pay As You tariffs. In 2010, Orange merged with T-Mobile to form Everything Everywhere (EE).
As of February 2015, the Orange brand is no longer available to new or upgrading customers. Existing customers already on Orange can stay on their existing plan "for as long as they like". New or upgrading customers will need to choose a tariff from EE.
The following articles provide information for existing customers who are already on Orange:
Orange currently offers a choice of four tariffs on Pay As You Go. We review and compare the Dolphin, Canary, Racoon and Starter price plans.

Smartphone users can get 1GB of free internet ("shed loads of data") when topping up by £10 on Orange Pay As You Go.

Orange is offering under-24s an extra 1GB of internet as well as free calls & texts to Orange & T-Mobile customers.