Orange and T-Mobile customers have access to each other's 2G networks (for calling and texting) from today. We explain what it means for you and how to opt-in.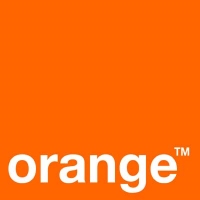 From today, Orange and T-Mobile are making their 2G mobile networks available to each other. This means if you're an Orange customer and you lose coverage on your own network, your phone can connect to a T-Mobile mast to continue making calls and send texts. Similarly, T-Mobile customers can connect to the Orange network when they lose reception on their own network. This national "roaming" facility will be free but customers have to register for the service.
How do I opt-in for this roaming service?
You'll need to fill in your details on your operator's webpage:
There will be no changes to your contract, tariff or call charges by opting in. Your operator will send you a text to confirm when roaming has enabled.
Is it compatible with my phone?
Most modern mobile phones should have no problem at all. To begin with, Orange and T-Mobile have decided to make this service opt-in as "some devices may have problems with the service" and so "customer service staff can find out what handset each user has and inform them if their device has any problems".
If you've got a smartphone (e.g. iPhone, Android, Blackberry), you won't see any difference in 3G coverage or download speeds to start off with. This is because the roaming only covers the 2G networks.
Some phones may display warning messages about "data roaming". See below for more information.
Can I still use my inclusive minutes and texts as normal?
Yes. You can still use your inclusive minutes and texts as normal whether you are connected to a Orange mast or a T-Mobile mast. Unlike international roaming, there are no extra fees associated with this service.
How can I tell whether I'm connected to an Orange mast or a T-Mobile mast?
If your phone is currently roaming on an Orange or T-Mobile mast, your phone will display the name of both networks:
Orange customers roaming on T-Mobile will see the network name "Orange T-Mobile"
T-Mobile customers roaming on Orange will see the network name "T-Mobile Orange"
When connected to a "home" mast, your phone will simply display the name of your network as before. Don't worry what name is displayed: it should make no difference in practice which mast you're connected to.
When will Orange/T-Mobile roaming be automatically enabled?
This feature will be automatically enabled for all customers from the start of 2011. We'll keep you updated at Ken's Tech Tips about any developments on automatic roaming and 3G roaming – sign up for our e-mail newsletter or become a fan on Facebook.
Will a call between Orange and T-Mobile still be charged as a cross-network call?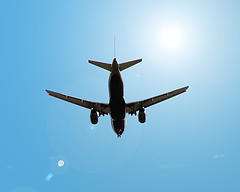 At the moment a call between Orange and T-Mobile will still be billed as a cross-network call. This is likely to change soon.
My phone is displaying warnings about "Data Roaming". What does it mean?
Many smartphones are set up to display a warning when you use data/internet over a roaming connection. This is a useful feature because traditionally you only roam whilst abroad and when abroad you pay up to £8/MB for data (see our guide to what MBs means in terms of web pages, emails, etc).
Typically I advise users to disable "data roaming" on their phones. This means you won't be stung with huge charges if you go abroad as your phone won't use "data roaming". The side-effect of this setting is that it also disables data roaming within the UK across Orange and T-Mobile (which has no additional charges). The workaround is to re-enable "data roaming" but remember to turn it off before you leave the UK though or you could be stung with a huge charge.
Will I incur data roaming charges as my phone is warning me?
No, you will not incur any data roaming charges within the UK.
I'm a T-Mobile customer. Can I access Orange services and Orange Wednesday whilst roaming on Orange?
No. Orange services (e.g. Orange voicemail) and Orange Wednesdays are only for Orange customers. The important thing is which network you have an account with: not which network's masts you're connected to.
Can I manually choose whether I'm connected to a T-Mobile mast or Orange mast?
Yes. Once you've enabled roaming you can choose whether to connect to Orange or T-Mobile on your phone's "Select network" or "Network operator" screen. There is also a "Select automatically" option where your phone should automatically select the best network. I've manually set mine to Orange as I know they provide much better reception than T-Mobile in the area I live.
Can I opt-out of the roaming trial?
Yes. If you are experiencing problems with the cross-network roaming you can opt out:
Orange customers: Call customer services on 150 from your Orange Mobile
T-Mobile customers: Text YES to 2121
What about the 3G networks?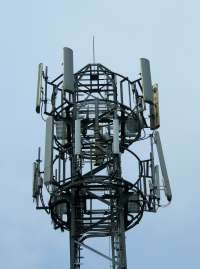 Previously, T-Mobile and Three had an agreement to share part of their 3G networks in a joint venture named "Mobile Broadband Network Limited" (MBNL). Three and T-Mobile customers can already access some of each other's masts.
As of last month, Orange also joined the MBNL venture. However, Orange have not yet contributed any of their masts to the MBNL venture. We expect this process to start next year and should lead to better nationwide 3G coverage for Three, Orange and T-Mobile customers.
How are Three customers affected by this change?
Three customers will see no changes. Three customers currently roam on the Orange 2G network when there is no 3G signal available from Three. When Orange begin contributing masts to the MBNL venture, Three customers will be able to start using some Orange 3G masts.
Why are Orange and T-Mobile offering this service?
Orange and T-Mobile recently merged to form a single company "Everything Everywhere". "Everything Everywhere" intends to maintain both consumer brands but to merge the two networks and reduce costs by streamlining operations.