UK Mobile Networks Offer Unlimited Calls & Texts SIM Cards for £20/month
January 9th, 2013
If you're a chatterbox or a textaholic, you can benefit from unlimited calls and unlimited texts on your mobile phone from £20/month.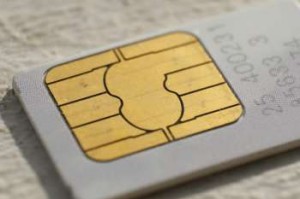 Do you spend hours chatting on the phone every week? Are you addicted to texting on your mobile phone? Recent price drops in the UK mean it's now possible to get a SIM card with unlimited calls and unlimited texts for £20/month.
To take advantage of unlimited calls and texts for £20/month, you'll need to get a new "SIM Only" tariff. This provides you with a new SIM card that slots into the back of your existing handset. Once set up, you can call and text your friends to your heart's content using those inclusive minutes – you never need to pay another penny. You can keep your current phone number too so you're friends and family won't notice a thing.
What is a SIM Only tariff?
A SIM Only tariff is a low-cost mobile phone contract  for customers who already have their own mobile phone. Instead of getting a new phone on a 24-month commitment as on most other Pay Monthly contracts, you'll simply get a SIM card that slots inside your existing unlocked handset. This allows you to get much better value for money and there's a commitment of just 12 months.
Compared to a normal Pay Monthly contract, a SIM Only contract is normally between £15/month and £20/month cheaper. These low prices makes it possible to get unlimited calls and unlimited texts from just £20/month.
What are the cheapest "unlimited calls & texts" tariffs in the UK?
The following SIM Only deals offer unlimited calls and unlimited texts for around £20/month. All tariffs come with inclusive internet and have a 12 month commitment.
Whilst Orange offers SIM only plans, they don't offer unlimited calls and texts so we haven't included them in this table.
Note that Three's "The One Plan" has a monthly limit of 2,000 minutes and 5,000 texts. This is equivalent to making 67 minutes of phone calls and sending 167 text messages each day. If you exceed this limit, you'll pay 25p/minute for calls and 10p per text message. If you are likely to use more than 2,000 minutes or 5,000 texts in a given month, you should opt for alternative deals which are truly unlimited.
Which is the best value plan?
Apart from the monthly download allowances, there is very little to split these offerings apart. In general, the majority of consumers should be comfortable on a 1GB download allowance (most people use around 250MB of internet each month). However, T-Mobile's offering of unlimited internet is attractive and open up some new possibilities: you'll be able to download apps and listen to online radio without ever worrying about data consumption. For this reason, we would narrowly recommend it as our preferred tariff.
What type of calls and texts are included?
Whilst you're in the UK, all calls and texts to UK landlines & mobiles will be included. UK landline numbers begin with 01, 02 and 03 and UK mobile numbers begin with 07.
Calls to international phone numbers (beginning with 00), special rate numbers (beginning with 08) and premium rate numbers (beginning with 09) are not included.
There is also a data allowance included with your tariff which will allow you to access the internet from your smartphone. O2 and Vodafone offer 1GB internet, Three offers 2GB internet and T-Mobile offers unlimited internet. See our guide to download allowances for more information.
Do I need to hang up and re-dial on my inclusive calls?
There is no need to hang up and re-dial after one hour to make use of your inclusive minutes.
Can I keep my current phone number?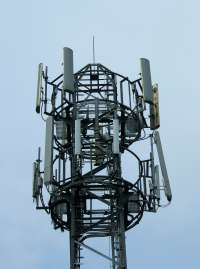 Yes. You can keep your current phone number even if you're changing your mobile network. You should start by ordering a new SIM card online from O2, Three, Vodafone or T-Mobile. Initially you'll be assigned a temporary phone number so you can check that everything works OK. Once your new SIM card has been activated, you can ask your old network for a PAC Code. This should be provided to your new network to give them the authorization to transfer your number. The process of porting your number should take no more than 24 hours.
We've got a full guide to transferring your mobile phone number between networks. Our PAC Code Finder can also guide you through this process step-by-step.
I want a new mobile phone. What deals are available?

If you're looking for a new mobile phone, you'll need a standard 24-month Pay Monthly contract. For unlimited calls and texts (2,000 minutes & 5,000 texts on Three), your options are:
Please note that there may also be an upfront cost for your new handset. Please refer to the relevant mobile operator website for more information.
Is it possible to get a Micro SIM card?
Yes. All four mobile operators allow you to choose between a standard-sized SIM and a Micro SIM. You should ensure that the correct type of SIM card is chosen for your device.
For most devices, you'll need a standard-sized SIM. However, some newer high-end devices require a Micro SIM instead. You will need a Micro SIM if you are using phones such as the iPhone 4, iPhone 4S, Samsung Galaxy S3, Samsung Galaxy Note 2, HTC One X or Nokia Lumia. See our full listing of the SIM card types required on different handsets.
The iPhone 5 requires a Nano SIM card.
How do I unlock my phone?
If your phone is locked, you'll need to unlock it first before you can use a SIM card from a different network. We've got in-depth guides to unlocking your iPhone, unlocking your Galaxy S2 and unlocking your BlackBerry. You can avoid the need to unlock your phone if you order a SIM card from the same network.
I'm looking for a cheaper deal. What else is available?
We've got an in-depth guide to SIM only tariffs with the cheapest deals starting at just £6.90/month.
You can also refer to the Three, O2, Orange, T-Mobile and Vodafone web pages for a full listing of tariffs.
About Ken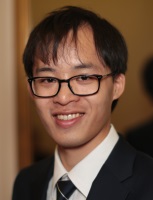 I'm a freelance writer specialising in mobile technology. I've been blogging at Ken's Tech Tips since 2005 with the aim of demystifying mobile technology for the rest of us.
Before writing about mobile technology, my background was in space & atmospheric physics. I have also worked in software development. Nowadays, I help companies to explain mobile technology to their customers. Please check out my portfolio or get in touch for more information. I'm also on Google+.