Tesco launches £6/month SIM-only tariff with 100 minutes, unlimited texts
August 15th, 2010
Tesco have launched a new SIM-only tariff which offers 100 minutes and unlimited texts for £6 per month.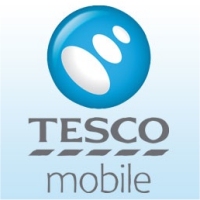 Tesco Mobile have launched a new SIM-only tariff which offers 100 minutes per month and unlimited texts for £6 per month on a 1-month rolling contract. According to Tesco, the new tariff is aimed at the "younger market and text addicts". At £6/month, the Tesco tariff is the cheapest UK tariff providing both minutes and texts (there are several tariffs providing unlimited texts for £5/month).
Customers will also get Tesco Clubcard points. According to the Tesco website, customers will receive 3 Clubcard points for every £1 they spend with Tesco Mobile. Using the Clubcard Rewards programme to quadruple the value of your points, you'll get 12p worth of Clubcard Rewards for every £1 you spend. Taking into account the Clubcard points, the effective cost of the contract becomes £5.28 per month.
What is a SIM-only tariff?
A SIM-only tariff is like a traditional mobile contract but is provided without a handset. For this reason, they tend to be cheaper than traditional mobile contracts (typically about £180 per year cheaper). You'll need to provide your own unlocked mobile phone to use with the service.
Another key benefit of SIM-only tariffs is that they have a shorter contract length. Whereas traditional contracts might lock you in for 18-24 months, many SIM-only tariffs (such as this Tesco deal) are only 1 month contracts. This means you can more or less end the contract whenever you want.
What other charges are there?

photo: markhillary
Once you've used up your 100 minutes, Tesco will charge a rather hefty 20p/minute for calls. If you're likely to exceed the 100 minute per month limit regularly, we recommend staying away from this tariff as excess call charges will quickly add up. For an extra four quid per month, Vodafone's £10/month tariff offers 300 minutes and unlimited texts (albeit with a 12-month contract).
You'll also have to pay for voicemail at 10p per call and picture messages at 25p each.
What network does Tesco Mobile use? How can I check coverage in my area?
Tesco Mobile is a mobile virtual network operator. Tesco Mobile customers use the O2 network but pay their bill to Tesco and obtain customer support from Tesco. To check Tesco Mobile coverage where you live, you'll need to use O2′s coverage checker.
What is the fair usage limit on unlimited texts?
Tesco haven't provided an explicit limit on how many texts you can send each month within their fair usage policy. However, it's highly unlikely you would exceed the limit anyway – most networks offer at least 3,000 texts per month on their unlimited text packages.

What are the alternatives?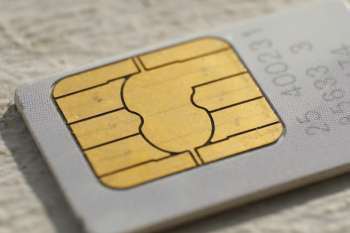 £5/month: If you're just looking for a tariff with unlimited texts you'll be able to pick up a SIM-only deal with Giffgaff, O2 or Three for £5/month. However, make a few calls and you'll probably find that Tesco's tariff works out better value.
£10/month: All of the major networks offer SIM-only tariffs at the £10/month price point with unlimited texts. Of particular note, Vodafone offers 300 minutes and unlimited texts. This is substantially more call time than the Tesco tariff. For smartphone users, Giffgaff offers 100 minutes, unlimited texts and unlimited internet for £10/month.
Can I keep my existing number if I switch to Tesco Mobile?
Yes. You'll need to ask your existing network for a PAC code. Provide this code to Tesco once you've signed up and they'll handle the transfer of your number.
Can I use this tariff with my existing phone?
Yes. You must provide your own phone as there is no phone provided with the tariff. If you're moving from another network, make sure your phone is unlocked first. We've got a comprehensive guide to getting your existing phone working with a new network. If you're coming from outside the UK, see our article on how to determine if your cellphone can be used in the UK.
Can I use this with my smartphone?
This tariff does not come with an inclusive internet allowance so I would strongly advise against doing so. Instead, check out our guide to the UK's best value smartphone SIM-only tariffs.
Where can I get this tariff?
You can order this tariff through the Tesco Mobile website.
About Ken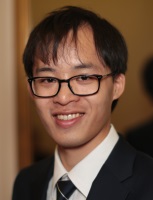 I'm a freelance writer specialising in mobile technology. I've been blogging at Ken's Tech Tips since 2005 with the aim of demystifying mobile technology for the rest of us.
Before writing about mobile technology, my background was in space & atmospheric physics. I have also worked in software development. Nowadays, I help companies to explain mobile technology to their customers. Please check out my portfolio or get in touch for more information. I'm also on Google+.