T-Mobile release Pay As You Go Android 'Pulse' phone
October 11th, 2009
For the first time in the UK, it is now possible to get an Android smartphone on pay as you go. T-Mobile are offering the 'Pulse Android' (Huawei U8220) for £176 upfront and with £5/month for internet access.
What is Android?
Android is Google's competitor to the Apple iPhone platform. Google don't make the phones themselves but they provide the operating system.

photo: lwallenstein
What does the phone come with?
3.5-inch HVGA touchscreen
2GB internal memory, expandable with microSD memory
3.2 megapixel camera
GPS
Wi-fi support
Is it available on contract?
Yes. T-Mobile are offering the phone for free on a £32/month contract if you sign up for 18 months. Over the 18 months, you'll pay a total of £576.
Compared with PAYG – the phone is £176, 18 months of data will set you back £90 so the cost of ownership is £266 – significantly less. Of course, you need to add the cost of calls and texts to that. If you use less than £17/month of credit, you're better off on PAYG.
Comparisons with O2's PAYG iPhone
O2's iPhone costs £440 for the 16GB iPhone 3GS model or £340 for the 8GB iPhone 3G model. At £176, T-Mobile's Android competitor is half the price.
O2 includes 12 months of data (usually £10/month). Although T-Mobile's Android phone doesn't, it costs just £5/month. Even including 12 months of data @ £5/mo. that makes T-Mobile's Android phone £236 – still significantly cheaper than the iPhone.
Video Review from Paul at MoDaCo
See Also
About Ken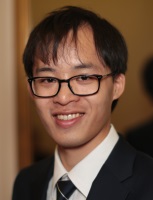 My passion is helping people to get the most out of their mobile phone. I've been blogging at Ken's Tech Tips since 2005.
Aside from writing about mobile technology, my interests are in software development, digital marketing and physics. Outside of the blog, I work with numerous technology companies helping them to explain their product and helping them to market it to consumers. Please get in touch for more information.