T-Mobile release HTC Wildfire Android Smartphone for £10/mo with unlimited texts, internet
June 20th, 2010
T-Mobile have made the HTC Wildfire (often described "Desire Lite") smartphone available for £99 plus £10/month. The tariff comes with 100 minutes, unlimited texts and unlimited (3GB) internet. It's a killer deal.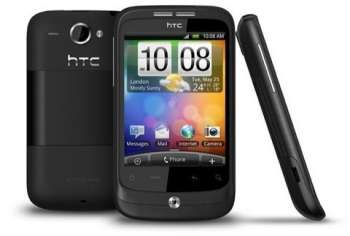 The HTC Desire has become the high-end smartphone hit of 2010 for consumers spending about £30/month or more. With the Wildfire, HTC are trying to take on the mid-range smartphone market and some more cost-concious consumers. The Wildfire is designed to be a slightly scaled-down version of the Desire and is available for around half the price of the Desire. To cut costs, the screen is slightly smaller and the processor is less powerful. However all the main things we love about the Desire are still there – that includes the free GPS navigation, the range of Android applications, Android 2.1, 5 megapixel camera, etc.
The tariff which really stands out for us is T-Mobile's £10/month deal. The tariff offers 100 minutes, unlimited texts (with the booster) and unlimited internet for £10/month plus £99 upfront for the phone.
Why is this deal worth considering?
It comes with unlimited internet (with 3GB fair usage). It is incredibly difficult to find a £10/month SIM only deal with unlimited internet – let alone one that comes with a phone. Also, the 3GB fair usage limit is incredibly good compared to the fair usage limits offered by the other networks – the fair usage cap is 6x higher than the fair usage limit on most of the networks (Three – 500MB, O2 – 500MB, Orange – 750MB, Vodafone – 500MB). Furthermore, T-Mobile have written into the contract that users will not be charged for exceeding the limit. Given how all of the networks have been cutting their fair usage limits recently, we're not sure how much longer T-Mobile will offer tariffs with a 3GB fair usage limit so it might be worth grabbing this whilst it's still around.
The free GPS navigation is awesome. The Wildfire has everything that is needed for turn-by-turn GPS navigation: Android 2.1, support for GPS and assisted GPS. It's one of the key benefits of choosing an Android smartphone over the iPhone – on the iPhone a similar GPS navigation applications might cost around £50 and charge extra for maps.
Android App Store. There are around 75,000 applications available in the Android App Store. Combined with the data connection on this tariff this means endless possibilities – just a few of which we've highlighted in our review of Android apps.
HTC Sense. The HTC Sense interface is absolutely fantastic and makes this phone an absolute joy to use. Sense features all kinds of cool things such as integration with Facebook.
What are the key specs of the HTC Wildfire?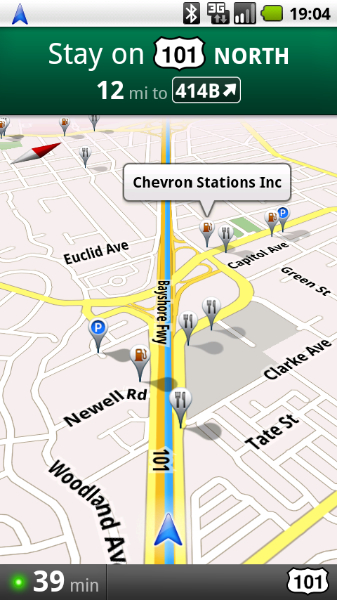 The HTC Wildfire is a smartphone running on Google's Android Operating System. Key specifications include:
3.2-inch TFT touchscreen
Google's Android 2.1 mobile operating system – the most recent version and access to Android App Store
528MHz Qualcomm processor
HTC Sense interface which displays information from Facebook, Twitter, etc.
5 megapixel camera with autofocus, face detection, flash and geotagging
GPS antenna with Google Maps and free GPS navigation
Supports external microSD cards up to 32GB (4GB micro SD card included)
The full list of specifications is available on HTC's website.
What are the main differences to the Desire?
The main features of the Desire and Wildfire are almost identical. The main differences are:
The Desire has a larger and higher-resolution 3.7-inch AMOLED screen.
The Desire has a 1GHZ processor whereas the Wildfire has a 528MHZ processor
The Desire has 576MB RAM compared to the 384MB RAM of the Wildfire
Essentially this means that the Desire performs much better when multi-tasking (running multiple applications at once) and webpages are clearer (you may have to zoom in on webpages with the Wildfire which would otherwise be readable on the Desire without doing so).
Price-wise, you'd have to fork out at least £630 for a Desire over 24 months; whereas you could get a Wildfire on a 24-month contract for a total cost of £340.
What tariffs are available?
The headline tariff is the £10/month tariff with 100 minutes, unlimited texts (flexible booster) and 3GB internet. This tariff has a £99 upfront cost for the phone. The total cost of ownership is £339 over 24 months.
If 100 minutes isn't enough, there is a £15/month tariff with 300 minutes (£75 upfront for the phone) and a £20/month tariff with 600 minutes (free phone). The total cost of ownership for these tariffs are £435 and £480 respectively.
What if I don't want to sign up for 24 months?
The 100 minutes, unlimited texts and 3GB internet is also available on a 18-month contract. The 18-month contract costs £15/month with just £99 upfront for the phone. The total cost of ownership of this plan is £369. Personally I would recommend opting for the 24-month version of the plan – you'll save £29 and get an extra 6 months of airtime.
At Ken's Tech Tips, we usually recommend readers to avoid locking themselves into a long contract if at all possible. In this case, we would make an exception – we can't foresee a significantly cheaper tariff being released any time soon.
How do I get a HTC Wildfire from T-Mobile?
You can order the HTC Wildfire through the T-Mobile website. We'd recommend getting it quickly in case T-Mobile withdraw this offer quickly like they did with the Desire.
Can I keep my phone number from my existing network?
Yes; you will have to request a PAC code from your existing network and provide this code to T-Mobile customer services once you have received your phone. See detailed instructions on switching from your existing network to T-Mobile.
How else can I obtain a HTC Wildfire?
Amazon are selling the HTC Wildfire SIM-free and unlocked for £285. Remember that you'll need a decent smartphone data tariff to get the most out of your phone.
Article updated 20th September 2010: Updated with price changes.
About Ken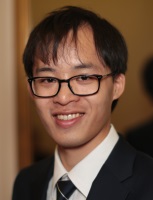 My passion is helping people to get the most out of their mobile phone. I've been blogging at Ken's Tech Tips since 2005.
Aside from writing about mobile technology, my interests are in software development, digital marketing and physics. Outside of the blog, I work with numerous technology companies helping them to explain their product and helping them to market it to consumers. Please get in touch for more information.