T-Mobile offering UK's cheapest free sat nav phone: Nokia C5 on £10/month contract
September 9th, 2010
T-Mobile are offering the Nokia C5 with sat nav for free on a £10/month contract with 100 minutes, 100 texts and 1GB internet.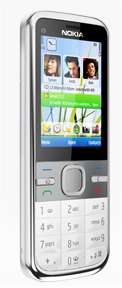 If you're looking for a brand new phone with turn-by-turn GPS satellite navigation, T-Mobile are currently offering the cheapest deal in the UK. They're providing a Nokia C5 for free on a £10/month contract. There's an inclusive data allowance of 1GB per month (choose the "Unlimited internet" flexible booster) so you won't have to pay to download maps, directions or surf the internet. As well as the GPS navigation and internet access, you'll get 100 minutes and 100 texts to use every month.
The Nokia C5 comes with lifetime access to Ovi Maps. You'll get a fully featured turn-by-turn GPS navigation application including live traffic information, lane assistance and speed limit warnings. As an extra bonus, Ovi Maps comes with access to Lonely Planet and Michelin guides.
Whilst Ovi Maps is a fully featured GPS navigation system, one shortcoming of the phone is it's small screen size (2.2″). Typical dedicated GPS devices have a screen size of about 4″. Whilst the Nokia C5 will take you from A-to-B and is a great addition to this phone, you'd probably be better off investing in a dedicated GPS device if you spend a lot of time on the road.
What are the key features of the Nokia C5?
The full specifications are available from the Nokia website but the key points are:

2.2″ TFT screen
3.2 megapixel camera with flash
Symbian smartphone operating system, downloadable apps from Ovi Store
Facebook/Flickr/QuickOffice applications
Ovi Maps with free turn-by-turn GPS navigation, Lonely Planet guides
3G-compatible but no Wi-Fi functionality
What can I do with 1GB of internet?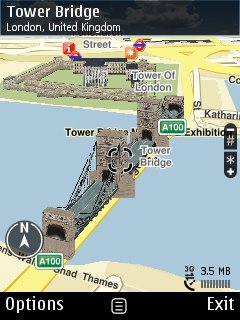 It'll allow you to read about 5,000 webpages using your mobile phone browser. See our detailed guide to what 500MB and 1GB actually mean.
Can I get the Nokia C5 on other networks?
Yes. O2 also offer the Nokia C5 on Pay As You Go and on Pay Monthly tariffs from £10/month. For £10/month, O2 offer 50 minutes and unlimited texts. However, the lack of inclusive internet access makes this tariff unsuitable for use with Ovi Maps and the GPS satellite navigation.
Can I buy the Nokia C5 SIM-free?
Yes. Amazon have the Nokia C5 SIM-free for about £150. In order to use the GPS navigation app, you'll need a tariff with inclusive internet. Although such tariffs are available from £5/month (without any minutes or texts), the £10/month T-Mobile contract works out to be cheaper over the 24 months.
You can get free sat nav with selected Nokia phones and Android phones running Android 1.6 or later. iPhone and iPod Touch users can download an application called Skobbler which adds free GPS navigation.
Can I keep my existing phone number if I switch to T-Mobile?
Yes. You will need to ask for a PAC code from your existing network. Give this PAC code to T-Mobile who will handle the porting of your number.
Where can I get this deal?
You can get this deal through the T-Mobile website. Make sure you choose the "Unlimited internet" flexible booster.
About Ken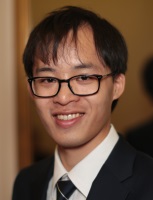 My passion is helping people to get the most out of their mobile phone. I've been blogging at Ken's Tech Tips since 2005.
Aside from writing about mobile technology, my interests are in software development, digital marketing and physics. Outside of the blog, I work with numerous technology companies helping them to explain their product and helping them to market it to consumers. Please get in touch for more information.