T-Mobile offering 500MB internet for £3.33/month; UK's cheapest PAYG internet tariff
December 2nd, 2010
If you're looking to connect your smartphone to the internet, T-Mobile's £3.33/month Pay As You Go "Internet Booster" is the cheapest way to do it.

If you've got a smartphone or a 3G-enabled tablet such as the Galaxy Tab, you'll need a tariff with inclusive internet to get the most out of it. Applications such as Facebook and Twitter and activities such as browsing the internet, checking the train times and reading your e-mails will all require an internet connection. Typically, the cheapest way to connect your smartphone/tablet to the internet is to grab a SIM-only smartphone tariff. However, T-Mobile's Internet Booster provides an attractive alternative providing you're happy to pay 6 months upfront: £20 buys you 500MB internet per month for the next 6 months (effectively £3.33 per month). You'll need to grab a free T-Mobile SIM Card to use it.
What's the deal?
For a payment of £20 (which comes out of your T-Mobile Pay As You Go credit), T-Mobile will give you 500MB of internet per month for the next 6 months. This works out as an effective cost of £3.33/month – by far the cheapest internet bolt-on in the UK.
If you'd prefer not to sign up for 6 months at once, there are options to pay for a month at a time or just 5 days at a time. However, these are much more expensive:
| T-Mobile Internet Add-On | Usage Limit | Cost | Effective Cost per Month |
| --- | --- | --- | --- |
| 5 days | 40MB/day | £2.50 | £15.20/month |
| 1 month | 500MB/month | £5.00 | £5.00/month |
| 6 months | 500MB/month | £20.00 | £3.33/month |
What does 500MB actually mean?
500MB corresponds to browsing roughly 5,000 basic webpages or 500,000 basic e-mails (without attachments). Generally, in our experience, 500MB should be enough providing you don't use your phone to stream music/video. We've prepared a detailed guide on the meaning of 500MB internet.
What are the downsides and restrictions?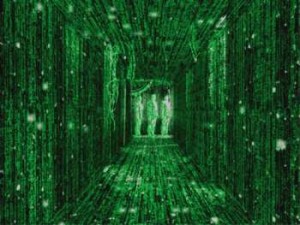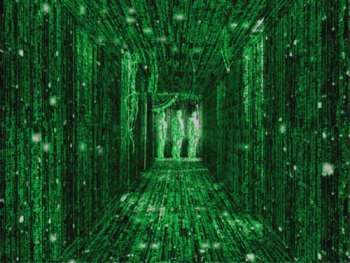 There are two main downsides to the T-Mobile deal. Firstly, T-Mobile Pay As You Go customers only have access to T-Mobile's standard 3G network (up to 0.4Mbps) and do not have access to T-Mobile's HSDPA network (up to 3.6Mbps). T-Mobile are unique amongst the big networks to block Pay As You Go users from the HSDPA network. However, it's unlikely you'd really notice any difference whilst performing everyday tasks – only when downloading files.
The second downside is that you need to pay for 6 months internet upfront. However, this doesn't preclude you from leaving T-Mobile – you can still choose to switch to another network at any time if you find a better deal. However, you won't be able to claim a refund on the "unused" months of your internet add-on.
Like almost every single other mobile internet tariff, you can't:
use P2P applications
use instant messaging applications
make internet phone calls
tether your phone as a modem to a computer
use it abroad
Can I receive T-Mobile where I live?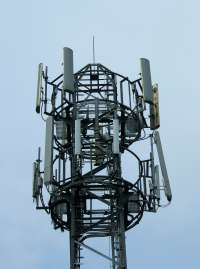 You should use the T-Mobile StreetCheck website to ensure you can receive a signal from T-Mobile where you live. Ideally, you should be living in a 3G-enabled area.
Why is this advertised as "unlimited internet" on the T-Mobile website?
T-Mobile advertise "unlimited" internet on their website despite the fact the tariff comes with a fair usage limit of 500MB per month. The term "unlimited" is meaningless in the mobile industry – it can mean anything between 200MB and 3GB.
What are the alternatives?
All of the major networks offer Pay As You Go packages for internet:
* £3.33/month when you pay for 6 months upfront; otherwise £5/month.
If you make a lot of calls or send a lot of texts, you may find it much cheaper to opt for a SIM-only smartphone tariff. These tariffs start at £10/month and offer inclusive calls and texts. Tesco are currently offering 500 minutes, unlimited texts and 1GB internet for £10/month.
If I switch to T-Mobile, can I keep my existing phone number?
Yes. You'll need to ask your existing network for a PAC Code and then provide this to T-Mobile. See our step-by-step guide to switching from your existing network to T-Mobile.
How do I get this deal?
If you're an existing T-Mobile customer, text 6MONTHWEB to 441.
If you're not currently on T-Mobile, grab yourself a free T-Mobile Pay As You Go SIM card. You'll also get unlimited free texts when you top up by £10/month.
About Ken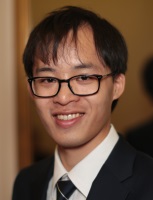 My passion is helping people to get the most out of their mobile phone. I've been blogging at Ken's Tech Tips since 2005.
Aside from writing about mobile technology, my interests are in software development, digital marketing and physics. Outside of the blog, I work with numerous technology companies helping them to explain their product and helping them to market it to consumers. Please get in touch for more information.