T-Mobile launch PAYG 'Monthly Text and Internet Reward' with free texts, internet on PAYG
November 6th, 2009

T-Mobile have now ended the internet part of this offer. However you can still get a free T-Mobile SIM card with free texts. For a similar offer with texts & internet, I recommend 3Pay which offers free texts and internet (600 texts and 150MB internet) for a £10 top up. Get your free SIM here.

T-Mobile have reacted to O2's recent launch of their Text and Web tariff by launching their own 'Monthly Text and Internet Reward' tariff. When topping up £10 or more per month, you'll get 40MB of mobile internet access per day and unlimited texts for the next month.
How does it work?
When you top up £10, you'll get "unlimited" free texts and mobile internet access. In reality, there is a usage cap of 40MB per day (this is pretty difficult to exceed unless you try to download files). Also to restrict spam or nuisance texts, you can't text more than 200 different numbers in that month. Your free allowance lasts for one month.
You can't use a Blackberry on this scheme and you can't use the internet connection to make VoIP internet calls.
How do I sign up?
If you're switching to T-Mobile, you can get a free SIM cards on their website. You will be automatically opted in to this new scheme (click the banner on the right hand side of the T-Mobile registration page for more info on the scheme).
No news yet on whether existing customers can opt in to this scheme – there is no easy way to switch. I recommend contacting T-Mobile customer services and asking them to enable it for you. It makes no sense for a network to punish existing customers and so they should be happy to do it for you. Do let us know in the comments whether you have any success though…
How will this be affected by the merger with Orange?

photo: John Steven Fernandez
We're not sure how the combined "T-Orange" company will work yet but we do know that the two brands will initially be run separately and independently. Hence the chances of this tariff being withdrawn in the near future are slim. Whether the tariff will survive the merger is to be seen as Orange don't offer free internet on their PAYG tariffs.
What are the alternatives?
The only alternative worth considering is probably Three's 3Pay tariff. For an equivalent £10 topup, you only get 150MB internet access (a lot less than T-Mobile's 40MB/day) and 600 texts.  The flip side is that 3Pay's free allowances last for 90 days whilst T-Mobile's free allowance only last for a month. As you're probably unlikely to even come close to 40MB/day (I use about 10MB/month), you could find Three's allowance would actually serve you better. The other benefit of 3Pay is that you can use Skype and Windows Live Messenger for free.
O2 offer Text and Web but requires a minimum of a £15 topup for 600 free texts and 500MB of internet access.
Keep up to date with T-Mobile tariff news
Subscribe to the Ken's Tech Tips: T-Mobile News Feed for details of special offers, tariffs and money saving tips for T-Mobile customers.
About Ken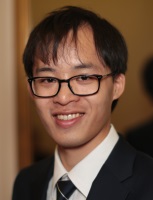 My passion is helping people to get the most out of their mobile phone. I've been blogging at Ken's Tech Tips since 2005.
Aside from writing about mobile technology, my interests are in software development, digital marketing and physics. Outside of the blog, I work with numerous technology companies helping them to explain their product and helping them to market it to consumers. Please get in touch for more information.