T-Mobile cuts "unlimited internet" fair usage limit to 500MB per month
January 10th, 2011
From 1st February 2011, T-Mobile are cutting the fair usage limit on their "unlimited internet" plans for both new and existing customers. The fair usage allowance drops to 500MB – a cut of up to 83% for some customers.
Update 14th Jan: T-Mobile have decided to allow existing customers to keep their existing 1GB or 3GB fair usage allowance. The new 500MB fair usage limit will only apply to new customers from 1st February 2011.

T-Mobile has announced that as of the 1st February, they will standardise the fair usage policy on their "unlimited internet" tariffs to 500MB/month. For most Pay Monthly customers, this is a 50% reduction in the fair usage limit from 1GB to 500MB. For Pay Monthly customers with Android phones, the fair usage limit is being cut from 3GB/month to 500MB – a colossal cut of 83%. Whilst there are no charges for exceeding the new fair usage limits, users can expect to have their service "restricted". T-Mobile Pay As You Go customers aren't affected by the changes (T-Mobile PAYG customers already have a fair usage of 500MB/month).
Shouldn't "unlimited" mean unlimited?
Unfortunately, when the mobile networks say "unlimited" they rarely mean that – there will typically be a fair usage limit hidden somewhere. For "unlimited internet" tariffs, the fair usage limit is usually in the region of 500MB-1GB. The Advertising Standards Authority (ASA) don't seem to mind either this bizarre definition of "unlimited" either.
How does T-Mobile's new fair usage limit compare to the rest of the industry?
T-Mobile previously led the networks by offering the highest fair usage limit with no excess usage charges. With the launch of all-you-can-eat data on Three's The One Plan and 1GB on all of the rest of their Pay Monthly tariffs, Three now take pole position. Three are also unique in that they allow customers to use Skype and instant messaging applications such as Windows Live Messenger on their network. Customers of The One Plan can also tether their phones for no extra charge.
T-Mobile's new 500MB fair usage limit places them somewhere in the middle of the industry. They've retained the key benefit that customers aren't charged for exceeding their data usage limit so still appear higher up than most other networks.
Note that 1GB is roughly equivalent to 1000MB. In other words, you can do twice as much with a 1GB download limit as with a 500MB download limit.
What happens if I go over the 500MB fair usage policy?
T-Mobile explicitly say on their website and in their fair usage policy that you won't be charged for exceeding your fair usage limit. However they "may restrict how you can use your [internet] booster, depending on how often you go over your [fair usage] amount and by how much". What restrictions will be in place and how strictly T-Mobile plan to enforce the new limit is yet to be seen.
What does 500MB actually mean?
500MB approximately corresponds to 1500 rich web pages, 500000 basic e-mails, 100 songs or 1 hour of online video. See our guide to download allowances and what they actually mean.
Which T-Mobile tariffs are affected?
All Pay Monthly customers on T-Mobile will have their fair usage limit cut to 500MB. This includes both new and existing customers.
Why are T-Mobile introducing the new 500MB limit?
T-Mobile say that they are bringing in the new lower limit to discourage users from watching videos and downloading files over their 3G network. The T-Mobile website reads: "If you want to download, stream and watch video clips, save that stuff for your home broadband."
I'm a T-Mobile customer. How do I find out how much data I use?
Unfortunately T-Mobile doesn't make it easy to find out how much data you typically use. The following instructions will allow you to estimate your monthly data usage but but you'll need to crack open Microsoft Excel to make it happen.
Log in to the My T-Mobile service and click on the "See what you've used since your last bill" button on the right-hand side of the page.
Select the "Mobile data usage" tab and click on the "Download this information" button at the bottom of the page .
This will download the data into an Excel spreadsheet. Open this spreadsheet file.
In any blank cell, enter the formula =SUM(C:C)/IF(DAY(NOW())<15, 30-15+DAY(NOW()), DAY(NOW())-15)*30/1000 (where we have assumed your billing date is the 15th of the month).
Change each occurrence of 15 in the above formula to your billing day. For example, if you are billed on the 20th of the month, change the 15s to 20.

The result of the formula is an estimate of the number of megabytes MB you're currently using each month. If this number is larger than 500, you will be exceeding T-Mobile's new fair usage limit.
Note that this formula works by looking at the amount of data you've used since your last billing date and makes an estimate for how much you'll use in a 30-day month. If your billing date was in the last 1-2 days, the estimate is likely to be inaccurate as it will be extrapolating from just a days worth of data.
Does data downloaded through the Orange network count towards the same download limit?
Yes. If you've registered for Orange/T-Mobile roaming, you'll be able to download data through the Orange 2G network. These downloads are subject to the same fair usage policy of 500MB. Data downloaded through both networks will count towards the same 500MB limit.
I'm a T-Mobile customer. Can I cancel my contract due to the change in the fair usage limit?
If you're currently in the initial term of a Pay Monthly contract on T-Mobile (e.g. the first 18/24 months), you'll have to stay until the end of that period before leaving (or pay off the rest of your contract to leave early). If you've come to the end of the initial term, you can leave T-Mobile at any time without penalty. 1-month rolling SIM-only customers can leave with 30 days notice.
Our guide to SIM-only smartphone tariffs lists download limits and can help you to find an alternative tariff. If you're looking for a large download allowance, The One Plan with "all-you-can-eat" data starts from £25/month with 2000 minutes, 5000 Three-to-Three minutes, 5000 texts and free tethering. Alternatively, Three have a range of SIM-only tariffs available from £10/month with 1GB internet.
In order to keep your existing phone number when switching networks, you'll need to ask T-Mobile for a PAC Code. This will allow you to take your number with you. Our PAC Code Finder tool will take you through the entire process step-by-step.
About Ken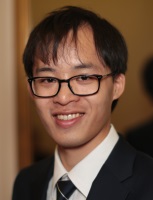 My passion is helping people to get the most out of their mobile phone. I've been blogging at Ken's Tech Tips since 2005.
Aside from writing about mobile technology, my interests are in software development, digital marketing and physics. Outside of the blog, I work with numerous technology companies helping them to explain their product and helping them to market it to consumers. Please get in touch for more information.