iPhone 5 & nano-SIM cards: Questions Answered
September 19th, 2012
The new iPhone 5 requires a new type of 'Nano SIM' card. We answer your questions about Nano SIMs.
Along with the iPhone 5, Apple are introducing a new type of SIM card called the 'Nano SIM'. Slightly smaller than standard SIM cards and Micro SIM cards, you'll need a new SIM card with Nano-SIM dimensions in order to connect to a mobile network with the iPhone 5. In this article, we answer your queries about Nano SIM cards and look at how you can obtain them.
What are the differences between Mini SIM, Micro SIM and Nano SIM?
There are currently three generations of SIM cards in use within mobile phones and tablets: standard-sized SIM cards which are used on the majority of handsets, micro-SIM cards which are used on the iPhone 4/4S and nano-SIM cards which are used on the new Apple iPhone 5. All three types of SIM card are essentially the same from a technical perspective but have varying amounts of plastic housing around the metal chip:


Three generations of SIM cards. From left to right: Standard SIM (2FF), Micro SIM (3FF) and Nano SIM (4FF). Adapted from Wikipedia (CC-licensed).
The dimensions of the three different types of SIM card are as follows:
| SIM Type | Alternative Names | Length (mm) | Width (mm) | Height (mm) |
| --- | --- | --- | --- | --- |
| Standard SIM | 2FF (Mini SIM) | 25.00 | 15.00 | 0.76 |
| Micro SIM | 3FF | 15.00 | 12.00 | 0.76 |
| Nano SIM | 4FF | 12.30 | 8.80 | 0.67 |
Please note that Nano SIMs are 0.09mm thinner than Standard SIMs and Micro SIMs. This makes its difficult to cut your own Nano SIM. With Micro SIMs, it was possible to cut a Standard SIM into a Micro SIM fairly easily as you would only need to cut it length-wise and width-wide. It is virtually impossible to cut your own regulation Nano SIM as you would also need to reduce the height by 0.09mm.
Can I ask my mobile operator for a replacement Nano SIM card?
Yes. All of the UK's major mobile operators should provide you with a replacement Nano SIM card upon request.
Can I cut an existing SIM card down to Nano SIM dimensions?
It is virtually impossible to cut your own Nano SIM from a Standard SIM or Micro SIM. This is due to the difference in thickness of Nano SIM cards. Nano SIM cards are 0.67mm in height whereas Standard SIMs and Micro SIMs are 0.76mm in height.
We would strongly recommend against cutting your own Nano SIM or using a Nano SIM cutting device. Whilst it would be fairly easy to cut the SIM to the correct height and width which would fit the SIM card slot, it would be virtually impossible to reduce the thickness of your SIM card in the same way. Whilst the 0.09mm difference in thickness would seem to be quite small, it could potentially be enough to jam the SIM card and could permanently damage your handset.
Is it possible to get a SIM Only contract with a Nano SIM?
Three provide the 'Nano SIM' as an option on all of their SIM Only contracts starting from £6.90/month. Some of our recommended SIM Only plans for the iPhone 5 include:
A full list of Three's SIM only contracts can be found on their website. Please make sure you select the 'Nano SIM' option for the iPhone 5.
For other networks, it should be possible to order your SIM Only contract as normal and ask for a Nano SIM replacement once it arrives.
Is it possible to get a Nano SIM on Pay As You Go?
At present, we would recommend ordering a standard Pay As You Go SIM card and then asking for a Nano SIM replacement.
T-Mobile are offering Pay As You Go Nano-SIMs.
Is it possible to use a Nano SIM in a Micro SIM/SIM device with an adapter?
Apart from their dimensions and the size of the plastic housing around the metallic contact, Nano SIMs are essentially identical to Micro SIMs and standard SIMs. This should make it possible to use an plastic adapter to convert your Nano SIM into a Micro SIM or Standard SIM. Nano SIM adapters have started to appear on Amazon.co.uk, though we'll have to wait until people start getting Nano SIMs in their hands before we can tell how well the adapters work.
We recommend great caution when using an adapter. Several handsets including the Nokia N8, BlackBerry Bold 9700, Sony Ericsson X10 and the Samsung Galaxy Note are known to be incompatible with adapters. Using an adapter in these devices can permanently damage the metal contacts in the SIM card slot and will render your handset unusable. We recommend checking online before using an SIM adapter of any kind in your handset.
Which handsets require a Nano SIM card?
At the time of writing, only the new Apple iPhone 5 requires Nano SIM cards (4FF).
The majority of mobile handsets still use the standard-sized SIM (2FF). Some recent high-end handsets such as the Apple iPhone 4/4S, HTC One X/S, Samsung Galaxy S3/Note 2 and Nokia Lumia 710/800 use Micro SIM cards (3FF). When ordering a new SIM card, you should ensure that you order the correct sized card for your device.
About Ken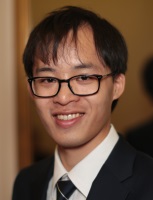 My passion is helping people to get the most out of their mobile phone. I've been blogging at Ken's Tech Tips since 2005.
Aside from writing about mobile technology, my interests are in software development, digital marketing and physics. Outside of the blog, I work with numerous technology companies helping them to explain their product and helping them to market it to consumers. Please get in touch for more information.